Floros addresses fragile NMSU scholarship situation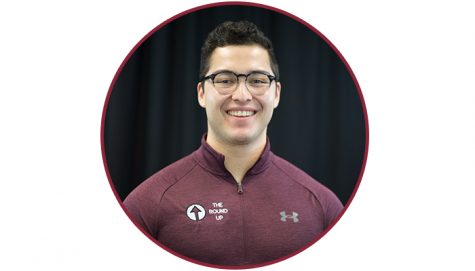 More stories from Derek Gonzales
The New Mexico State Board of Regents held a special meeting Tuesday morning inside the Regents Room of the Educational Services Building.
Amongst the many topics on the agenda was one that could affect future prospective students – scholarships.
During fiscal year 2015, NMSU gave itself a nine percent Institutional Scholarship Discount Rate – meaning the University invested nine percent of the monies received in tuition and put it back into scholarship funds. Between 2015 and 2018, NMSU saw a seven percent increase in its Institutional Scholarship Discount Rate, despite a minimal increase in tuition monies that was roughly within a small percentage point.
NMSU president John Floros spoke exclusively with The Round Up last Friday and explained what he felt was a simple economic correlation between the two.
"Looking forward, we are going to have to manage that portfolio a lot better because if you have X number of students, you cannot continue to increase the scholarships that you put into that without being able to increase the numbers of students," Floros said. "If we just continue to put money into scholarships and our student numbers continue to go down, everybody understands that this is not a viable process.
Floros was then asked if he thought he would need to lower the Scholarship Discount Rate percentage at all to take back some of the money that the University might have lost because of the lack of increasing population numbers.
"No, we are not going to change anything for scholarships that you guys (current NMSU students) have received or have been promised," Floros said. "I cannot tell you that (if future students will have less scholarship opportunities at NMSU) because we have to look at what the system of the future would look like."
When talking about the scholarship situation during Tuesday's meeting, Floros emphasized that the drastic increases in scholarship investment came from decisions made as far back as 2016, and that many other universities tried the same model in hopes of increasing student enrollment. In totality, fiscal year 2015 had $8.8 million in scholarships and in just four years, that number has increased to what NMSU has budgeted as $13 million for fiscal year 2019.
Floros stressed that nothing will be taken away from current students and highlighted a couple of changes he has made in order to do what he feels like is better managing that area.
"We will attempt to manage scholarships and to manage our finances a little better as we move forward into the future and we have already made some moves including structural move to combine certain things within our organization and personnel changes and so on."
Leave a Comment
About the Writer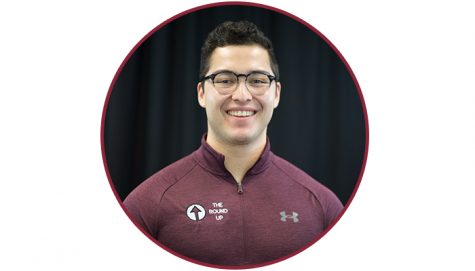 Derek Gonzales, Editor-in-Chief
Derek E. Gonzales enters his third year as an employee of the New Mexico State University Round Up and first as the Editor-in-Chief. The homegrown product...