Students use LinkedIn to jumpstart career search
Hang on for a minute...we're trying to find some more stories you might like.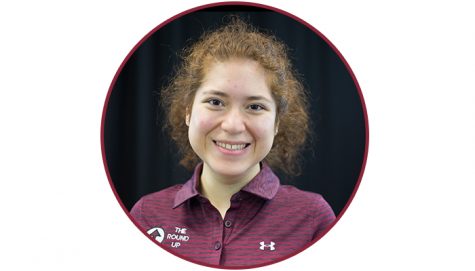 More stories from Lauren Roman
LinkedIn is a professional network that allows people to seek future jobs and employers. Through their website and mobile app, it is possible to start searching for work before completing one's college career. As rising New Mexico State University students begin to look for career opportunities, this service becomes especially beneficial for a student's academic journey.
Marcia Salinas-Milam, the Coordinator for Career Advising, shared her own experience and expertise on LinkedIn.
"LinkedIn is the new platform that employers are using to recruit potential candidates," Salinas-Milam said. "So, for any students looking, obviously they're going to go to the Career Fair Expo. But LinkedIn is another platform that's been used by 75 percent of employers who post their jobs and seek candidates."
Although LinkedIn is used by professionals, it can also provide benefits to those who have yet to start their professional careers, such as college students.
"What most students know is social media," Salinas-Milam said. "But, LinkedIn is the professional side of that. So, I think a lot of students feel that because they're not currently in the workforce, that LinkedIn is not for them, but it's a great place to start creating an account now, because they are able to upload their current resume."
There is also the additional benefit of "networking and connecting with future employers who students are interested in working for."
According to Salinas-Milam, creating an account is not a difficult process.
"Making an account for LinkedIn works much like Facebook. All you need is an email, username, password, and personal information," said Salinas-Milam.
Salinas-Milam also went on to discuss the success of past students who participated in LinkedIn.
"Since last year, we have posted different LinkedIn workshops as well as have gone into classrooms to help students set up their LinkedIn's," explained Salinas-Milam. "So, a lot of them have been able to connect with employers and NMSU alumni who currently work for those employers."
Overall, "LinkedIn provides a variety of jobs for students that include full-time, part-time, co-op, and internship opportunities with companies," summarized Salinas-Milam. "Because companies aren't always looking for full-time graduating employees. There are other opportunities students can take advantage of through LinkedIn."
Should students have difficulty creating their LinkedIn accounts, Career Services has made it their priority to aid students in this area.
"This is one of our many outreach requests," Salinas-Milam said. "We go into classrooms or host our own workshops here at Career Services."
Students can begin creating their own accounts at home or are welcome to visit Career Services to begin their professional careers straight out of an undergraduate degree.

Hang on for a minute...we're trying to find some more stories you might like.
About the Writer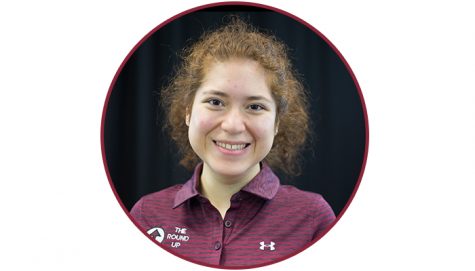 Lauren Roman, Staff Writer
Lauren Roman is a sophomore at NMSU, currently working towards a bachelor's degree in Creative Media. She was born and raised in Las Cruces, New Mexico...