Inventor walks away from Aggie Shark Tank with over $10,000
Hang on for a minute...we're trying to find some more stories you might like.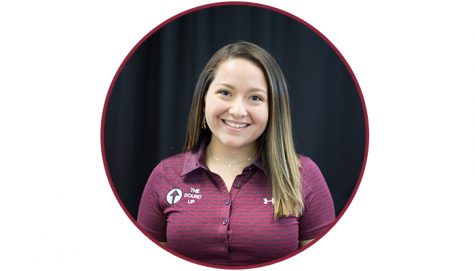 More stories from Ariana Parra
New Mexico State University's Arrowhead Center hosted the fifth Aggie Shark Tank for students and recent alumni to present their ideas and inventions to "sharks" for their investment in their products on Oct. 4.
Robin Benson, the founder of RB Designs, LLC and the inventor of True Spine, a spinal immobilization device said that she's thrilled to be working with Ebetuel "Beto" Pallares-Venegas, a shark who offered her connections to his colleagues, and with subject to their help – he will provide funding.
"I'm very excited, I'm looking forward to working with the sharks and having them be on my team and be part of my innovation is just really important to me. I'm blown away right now, I'm speechless in a lot of ways," Benson said.
Along with her deal with Pallares-Veneas, Benson also received the Hunt Family Foundation Seed Award for $10,000 for her product, True Spine. Benson said that wasn't expecting to win the $10,000 check at the end of the night, "I had hoped, but it was definitely not anything that was planned. They never even gave me a clue."
Benson said that she is going to use the $10,000 to continue her plans and further her goals with True Spine.
"I'm going to use it to forward my endeavors, the prototype and to finalize the non-provisional patent which needs to be finalized before May," Benson said.
Benson explained that she was worried that her product wouldn't receive an investment deal during her presentation, but Pallerea-Venegas turned the tables for her.
"He turned everything around for me, up until then I didn't think I was going to get a deal at all. But when he started talking to me and offering me that generous offer I really appreciated it," Benson said.
Benson wasn't the only startup that received a deal, Patrick Montelongo the creator of Pure New Mexico subscription box received the $1,000 award for crowd favorite and a deal from Lou Sisbarro for $10,000 for 10 percent equity of the company with the option of more equity after the first year of sales.
The subscription box comes with coffee mugs and samples of coffee, red and green chile salsas and pecans. Montelongo explained that the subscription box "just started out as an idea."
Montelongo said that he was "always thinking about how great New Mexico is, being born and raised here and I just wanted to share my experience."
Montelongo said that his goal coming into Aggie Shark Tank was to promote Pure New Mexico as a product and hopefully get an investment which he succeeded in doing.
"I just wanted to finally share and publicize my idea because it just been talked about and now I'm finally doing it," Montelongo said.
Montelongo explained that he is very excited to work with Sisbarro and can't wait to watch his company grow.
"It's very exciting. I'm excited because with his investment, it's going to be able to project and help grow the company from here on out. $10,000 doesn't seem like a lot but to me it meant the world because it's going to be nice to have the financial assistance to help grow," Montelongo said. "I felt very honored to be the crowd favorite. It was very exciting, maybe it's because everyone loved the salsa or maybe my box kind of fit everyone that was here."
Lou Sisbarro of the Sisbarro dealerships said that he helped make this show happen for the fifth time and that he loves being a part of it as a shark.
"Well this is just a wonderful thing. I love Shark Tank on television and I started this here and it worked out. I love doing it each time, these students just keep getting better and better. We have very intelligent students here at New Mexico State University who come up with these ideas. I think this is what business is all about – coming up with an idea and trying to get it out to the public and sell it. These were the best presentations we had, they all had good products and it was very worthwhile," Sisbarro said.
Sisbarro explained the decision process behind his investment in Montelongo's Pure New Mexico.
"I take a look at whether it's short term or long term. And then you look at the person, some people need more help than others in different aspects," Sisbarro said. "I love Las Cruces and I've devoted as much as I can to it. I think the young man has something great that's going to help the city and that's why I made that decision based on him."

Hang on for a minute...we're trying to find some more stories you might like.
About the Writer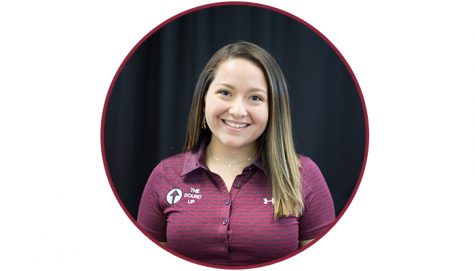 Ariana Parra, Staff Writer
Ariana Parra is an incoming freshman at NMSU and a first year staff writer for The Round Up. Ariana was born and raised in Las Cruces, NM and recently...