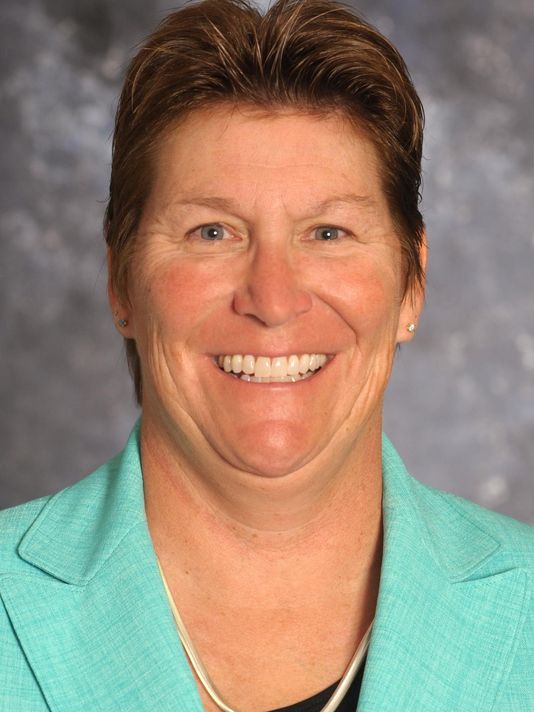 Serving as vice president of student success at New Mexico State University wasn't necessarily a career aspiration for Renay Scott, Ph. D. when she started out as a Michigan school teacher more than 30 years ago.
A middle and high school history teacher, Scott decided to pursue other goals and apply for law school. However, those plans changed.
"As I was teaching high school history, middle school history, I kind of got to the place where I'm like, 'I think I want to go to law school,'" Scott said. "So I applied and was accepted to go to law school, quit my teaching job, was just kind of waiting a semester before I started in a cohort, and one of my former history teachers said, 'Hey, I'm taking a sabbatical I need you to come and teach a history class for us.'"
Scott ended up never going to law school, but starting a career in higher education.
"I ended up loving teaching and working with college students so much that, instead of going to law school, I went and worked on my doctorate and then I just never left higher ed. since," Scott said.
Scott has been working at various colleges and universities ever since, serving as adjunct and associate professor at Grace Bible College, Cornerstone University and Central Michigan University and as provost and vice president of Owens Community College.
Scott said when she was asked to be president of Dona Ana Community College in 2014 it was a perfect fit.
"When the opportunity to come to Las Cruces happened because a search firm found me in Ohio and I was a provost as a community college in Ohio and I became their provost when they lost nursing accreditation and DACC lost nursing accreditation it was, I don't want to call it a perfect match, but it was for me," Scott said.
When NMSU Chancellor Dan Arvizu and President John Floros came into their positions earlier this year, they decided to move Scott from DACC to the main campus to be the university's vice president of student success, replacing Bernadette Montoya, Ph.D.
Scott said she wants to improve the university by creating a "superior student service."
"When I think of New Mexico State, we're really good at serving first-generation, minority students, primarily hispanic individuals who I think are really well-prepared for college, but college in a university environment is kind of intimidating," Scott said. "From an admissions and enrollment perspective, if I can make it easier for them streamline an application process, gather the rest of the data during orientation, just helping the individual understand the fascinate side of college."
Recently, Scott's vision of the "college scheduler" came into fruition as she has worked toward making college easier.
"I'd like to make picking a college schedule as easy as scheduling a flight," Scott said. "I'm really focused in on trying to make it easier [for students] to get through [their] curriculum and really add that value for the student life side."
Scott also said she wants to enhance life experience for students.
"I'd like the student life experience to be value-added," Scott said.
A part of this goal is to create a "student leadership institute" for students to discover who they are as leaders.
According to Scott, students would have the opportunity to "engage in understanding what [their] leadership style is, what [their] personal mission is, be exposed to leaders in the community and around the world and understand theory and then have opportunities to be leaders."