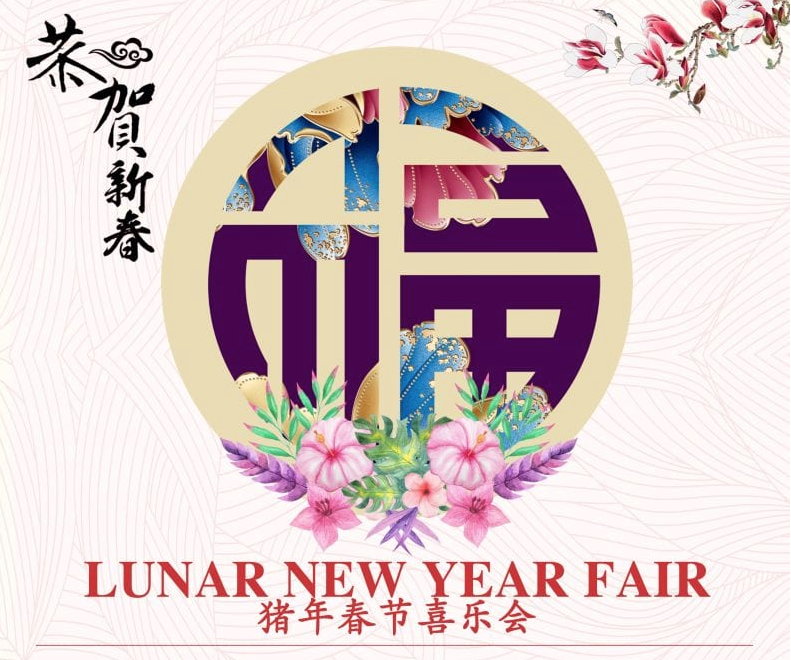 Chinese New Year, which is also known as Spring Festival, began on February 5 and the Confucius Institute and the Chinese Scholars and Students' Association are inviting all of New Mexico State University and Las Cruces to celebrate the New Year on Saturday February 8.
President of Chinese Scholars and Students' Association Jiefei Liu explained the significance of this holiday season.
"It is the one of the most important festivals for Chinese people not only because we celebrate the coming new year during this holiday, but also it is the time for families to be together, which is similar to Christmas for Westerners. In China, we usually have an official break from work for seven days," Liu said.
There are four main activities that come with Chinese New Year—decorating, reunion dinners, fireworks and giving gifts.
Liu said red is a significant color during the festival.
"Every street, building, and house where Spring Festival is celebrated is decorated with red. Red is the main color for the festival, as red is believed to be an auspicious color. Red Chinese Lantern hang in streets; red couplets are pasted on doors; banks and official buildings are decorated with red New Year pictures depicting images of prosperity," Liu said.
On Chinese New Year's Eve, family time is honored, and the most important dinner of the year is held.
"Wherever they are, people are expected to be home to celebrate the festival with their families. The New Year's Eve dinner is called 'reunion dinner' and is believed to be the most important meal of the year. Like people waiting in New York Time Square to see the ball dropping, Chinese people have the custom of staying up late on Chinese New Year's Eve to welcome the new year's arrival," Liu said.
Setting off fireworks as soon as the first minute of the new year is another Chinese tradition.
The next tradition of Spring Festival is exchanging gifts, which is similar to how Westerners exchange gifts during Christmas time. Liu explained how there are variations between different people and how they give gifts.
"In rural areas, and for older people the new year gift giving tradition is still strong, but increasingly younger people prefer just to receive red envelopes (by hand or electronically). The most common New Year gifts are red envelopes. Red envelopes have money in them, and are believed to bring good luck because they are red. They are given to children and retirees. Customarily only employers give red envelopes to working adults," Liu said.
As for celebration of the New Year at NMSU, there will be a large-scale celebration on Saturday that will include a Lunar New Year Fair in Corbett Center Student Union at 3 p.m. and a firework display at the Corbett Center Outdoor Stage at 6:30 p.m. Lui mentioned some of the features of the on-campus celebration.
"There will be over 30 cultural booths and multiple performances. The booths will exhibit all kinds of Chinese cultural stuff such as calligraphy, tea arts, Chinese traditional clothes "Hanfu", diabolo, lion dance and so many more. There are also many games at the booths in which you can win free gifts. Chinese traditional red pockets will be handed out during the performances."
Anyone interested in participating in the celebration can register at the following link: https://docs.google.com/forms/d/e/1FAIpQLSezLPQuTsLnk-IpD6LjNDfZKEmR7eJTDtc-4oAJI6FWyMaEiQ/viewform