"In Search Of" graduate student art exhibition displays identity, nostalgia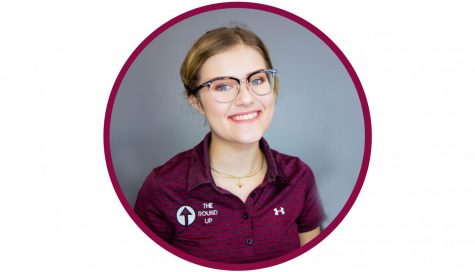 More stories from Jensen Stell
The New Mexico State University graduate art students presented the art show "In Search Of" this past weekend.
Assembled by the grad students in Wells Hall for the purpose of reviews and candidacies, their work was accompanied by a public show.
Reviews and candidacy are when an assembly of faculty members view a student's work in order for the student to advance through the master's program. Reviews are given at the end of the first two semesters, and candidacy the first three.
According to the New Mexico State University catalogs, candidacy is a more detailed procedure than review. For reviews, "each graduate student's creative production will be reviewed by the assembled faculty. Participation in semester reviews are required for successful completion of graduate level studio courses" the webpage states.
"The graduate faculty advances the student to his or her final 3 semesters of study by a majority vote," it said about candidacy. "The final three semesters of thesis work will commence from that point. Students who are not successful in their second candidacy attempt will be dis-enrolled form the MFA program."
NMSU art graduate student Katrina Chandler said all the students whose work was presented in the show were also in a graduate seminar class together.
"[All the artists in the show and I] are in a grad seminar class together, so [the class] required us to have a show at the end of the semester, so we just turned the reviews and the candidacy show into a [public] show," Chandler said.
Chandler's work included a mural of her two children accompanied by quotes from them, a child-sized bed with a comforter depicting a series of hand-drawn text conversations and an assortment of t-shirts, mugs, and condoms in custom designed wrappers. Aside from the mural, the pieces were functional and available for purchase.
"The work that I did for this semester and that I'm going to continue to do is all about identity and how we brand that identity [and] also the idea of modifying that identity and selling it," Chandler said.
Grad student Donovan Swann's set in the show included a series of photographs, some with narrative attached. The photos depicted people and different sights in and around a house.
"I make a lot of work about memory, nostalgia, experience and opposite attachments…I've always been really interested in why people get attached to objects," Swann said.
Swann said putting together this show feels like a well-seized opportunity as opposed to putting together a whole show for the candidacies/reviews and then tearing it down shortly thereafter.
"It always feels really awful to put all this effort into installing our work, only a handful of people get to see it, and then having to take it down right away," Swann said. "We have such a great group of people; It's our comrades, our colleagues, and we have a great friendship. It's a growing and a bonding experience, and I love seeing everyone else's work and being here."
About the Contributor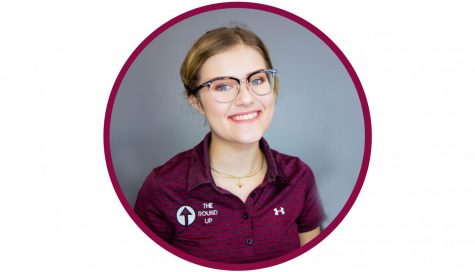 Jensen Stell, Staff Writer
Jensen Stell is a second-year staff writer for The Round Up. She began as a staff writer her freshman year at NMSU. She focuses her reporting on the arts...