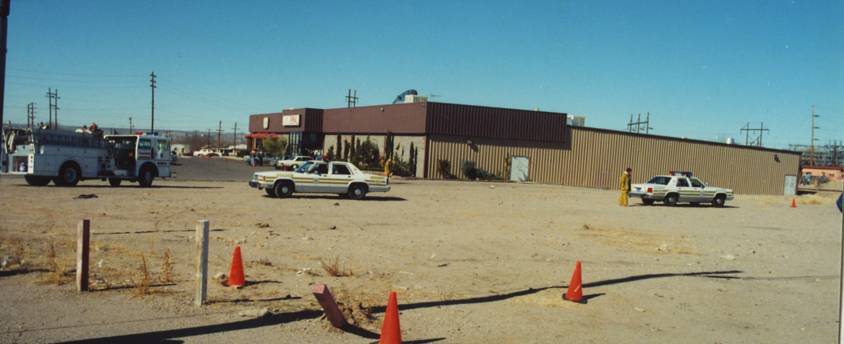 Feb. 10 marks 30 years since the unsolved case of The Las Cruces Bowling Alley Massacre in Las Cruces, NM.
The tragedy took place in the Las Cruces Bowl at 1201 East Armador Ave. on the morning of Feb. 10, 1990. Two unidentified gunmen entered the building, stole about $5,000 and shot seven hostages before leaving the building.
Of those victims, Amy Hauser, 13, Valerie Teran, 2, Paula Holguin, 6, and Steven Teran, 26, were fatally shot. Ida Holguin, 33, Melissa Repass, 12, and Stephanie Senac, 34, survived the attack- though Senac died in 1999 from related injuries.
The culprits of the shooting remain unidentified. Las Cruces Crimestoppers have recently risen the reward for information that lead to the capture of the two men from $25,000 to $30,000.
The Las Cruces Police Department held a news conference on Feb. 6 at the Las Cruces City Council Chambers on the 30-year-old incident.
"There is somebody still out there who knows what happened. Maybe they were friends to them, maybe they were related to them by marriage or blood relatives and maybe at some point they want to actually talk," Public Information Officer Dan Trujillo said during the conference.
Las Cruces Detective Amador Martinez, who has been involved in the case for three years, spoke in the conference. Martinez stated they have not let go of the case.
"We're still actively pursuing leads. We're still actively pursuing phone calls from all over the nation. I have traveled to different departments in different places of the nation to obtain evidence in this crime," Martinez said.
Martinez said he took the case because it felt fitting for him to continue where the previous investigator, Mark Myers, left off.
"Myers had a passion for that he was a staunch advocate for resolving this matter. I got the opportunity to see what an investigation like this entails. I got the opportunity to see what pieces we have in this case and what pieces we don't have. So, I think it was kind of a natural fit for me to fall into where he left off," Martinez said.
Anthony Teran is the brother of Steven Teran, one the victims who died the day of the shooting. His reaction toward what Martinez said in the conference, while understanding LCPD is trying their best, is not what he said he wishes to hear.
"I do truly believe they're trying their best; I think now that it's in the hands of Detective Amador. He has been very open and very communicative with us. It's not exactly what I want to hear and what the city and the community deserves. I'm still encouraged and hopeful that this will one day be broken through," Teran said.
Teran said he believes the community deserves justice.
"The community deserves justice. Just as Dr. King said, an injustice anywhere is injustice everywhere. Getting justice won't bring my family back but getting justice will allow people of this community and the families to heal a little bit better," Teran said.
When asked if Martinez could say anything to the killers, he stated they have not gotten away with this.
"Even though it's been 30 years, do not think for one second that you've gotten away with it, we are pursuing it, we're chipping away. Every step that we take, every piece of evidence that we send to the lab is just one step forward, regardless of the results. We haven't answered that we didn't have before. So, we are always moving forward," Martinez said.
Any information leading to the identities of the gunmen, please contact Las Cruces Crimstoppers at 1-800-222-8477, at NMCrimeStoppers.org, their app at P3 Tips or on under "Submit a Tip," on their Facebook page.