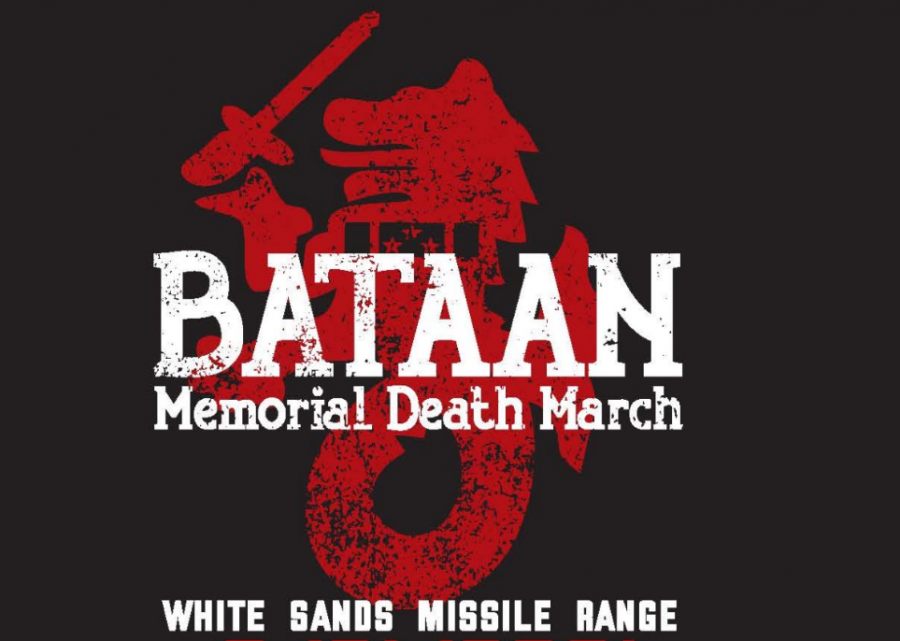 The Bataan Memorial Death March has been cancelled in response to the COVID-19 coronavirus threat. The New Mexico State University Army Reserve Officer Training Corps are in the process of creating a local run in Las Cruces to honor the veterans.
The Bataan March is annually held at White Sands Missile Range. Those who participate would go through 26 miles of desert terrain in honor of the service members who defended the Philippine Islands during World War II. All funds raised during the event goes to the surviving veterans.
Because of the cancellation of the memorial march, all events associated such as the Lee Brice and Gary Allan performances at the Pan American Center, the Bataan seminars and panels at the Las Cruces Convention Center and the Bataan film showing at White Sands Missile Range are cancelled as well.
President of the Student Veteran Organization Courtland Tyler stated that the news of the cancellation is still "disappointing," he does think it is a good idea.
"I think it's a good idea, because I think right now New Mexico has a very low of cases for the virus. So, with that many people coming into that one area I think the risk would go way up," Tyler said.
According to NMSU Army ROTC member Brisa Lopez, it was going to be the first year the NMSU ROTC Female Run Team would participate in the memorial march. For NMSU students and members of the team Justice Cordero and Priscilla Saucedo, the news for them was "heartbreaking".
"Cordero and I both promised our survivor last year that we would honor him at the finish line, and we won't be able to do that for him this year which is the only reason why we're running," Saucedo said.
Cordero explained that as a Bataan battalion, they escort the veteran survivors every year. Cordero and Saucedo had escorted veteran Harold Berg Bauer for three years.
"Unfortunately, a little bit before Veterans Day, Harold passed away, so we wanted to do it in honor him and it's kind of breaking that," Cordero said.
According to the team, they want to set up a local Bataan Memorial March in Las Cruces.
"We want to do something to try to honor these people right so it's kind of in the works right now," NMSU Junior and Army ROTC member Kelsey White said.
The team stated that they are attempting to gather more people for the event, people such as ROTC Alumni and the NMSU Drill Team. Tyler also stated the Student Veteran Organization would be willing to assist in the local run.
"They're trying to get the morale up for anybody who was excited to do it. They look forward to it every year so it would give them that opportunity," Tyler said.
Further information on the local run including the date and location have yet to be announced.