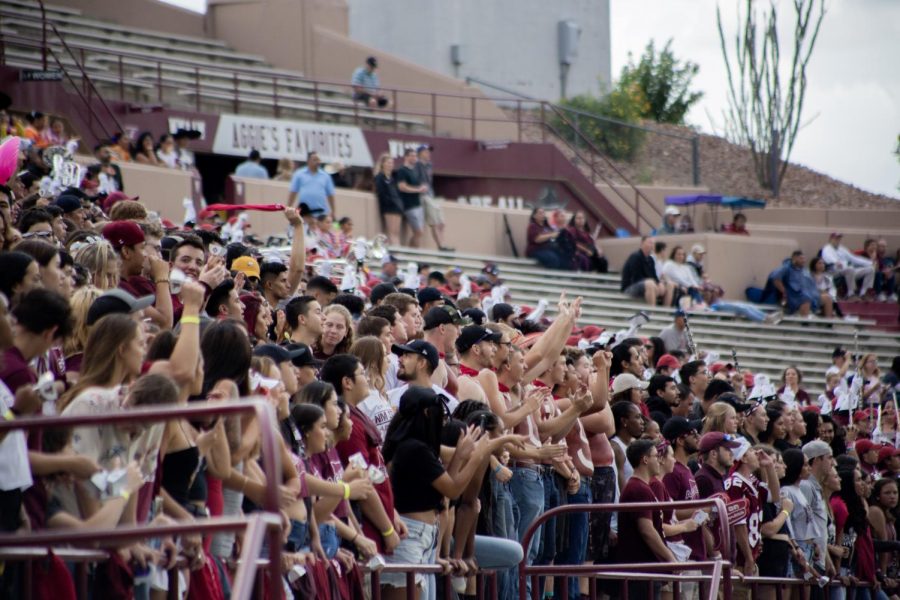 Mitchell Allred
The coronavirus may have put a halt to sporting events worldwide and forced the suspension of active recruiting throughout the entire NCAA, but that didn't stop New Mexico State from making some big additions on signing day.
The Aggies added five signees to the football program, three to the volleyball program and three more to the women's basketball team on Wednesday, offering something to look forward to amidst these times of uncertainty.
The addition of defensive lineman Davis Holmes, tight end Anthony Robertson, offensive lineman Gabriel Preciado and defensive backs Alan Cazard Jr. and D.J. McCollough bring NM State's 2020 signing class up to 22, with Holmes and Robertson each bringing over FBS experience (from Missouri and UCF respectively).
"Our staff continued to work extremely hard on recruiting during this shutdown period, and it paid off in a huge way," head football coach Doug Martin said in a statement on Wednesday. "These are exceptional student-athletes that we've just signed, and they're really Power-Five conference players talent-wise. They'll all have a huge impact this season."
Martin's squad wasn't the only one to bolster its roster, with Mike Jordan and Brooke Atkinson adding trios to each of their squads in what should be a crucial class, with each program's perennial WAC Player of the Year candidates (in Megan Hart and Gia Pack) graduating at the end of their respective last season.
Marija Egic, Kalli Schoening and Shaney Lipscomb will look to instantly contribute to an NM State side that's coming off of back-to-back WAC Tournament Championships in volleyball.
The Aggie women's basketball team had a hard time adjusting to losing one of their two WNBA-bound star players when Brooke Salas graduated after the 2018-2019 season, and losing the other half in Pack will make getting back in the championship circle an even tougher task, but the additions of Deja Terrell, Tyeisha Smith and Jade Bradley — all of whom brings college experience — should aid with that climb back to the top.
The NCAA immediately suspended recruiting when they cancelled the remainder of the 2019-2020 athletic year to combat the spread of COVID-19, taking wise precautions in protecting the coaching staff and athletes while preventing certain programs from sniffing out a recruiting edge with a wide variety of restrictions implemented from one state to the other.
With the inability to visit prospects, NM State's spring signing day haul should be considered a big win for a department that already has to squeeze out all it can with the limited resources its given, and with the NCAA extending the recruiting dead period to at least the end of may earlier this month, could be the one thing worth celebrating as it pertains to Aggie athletics for quite some time.