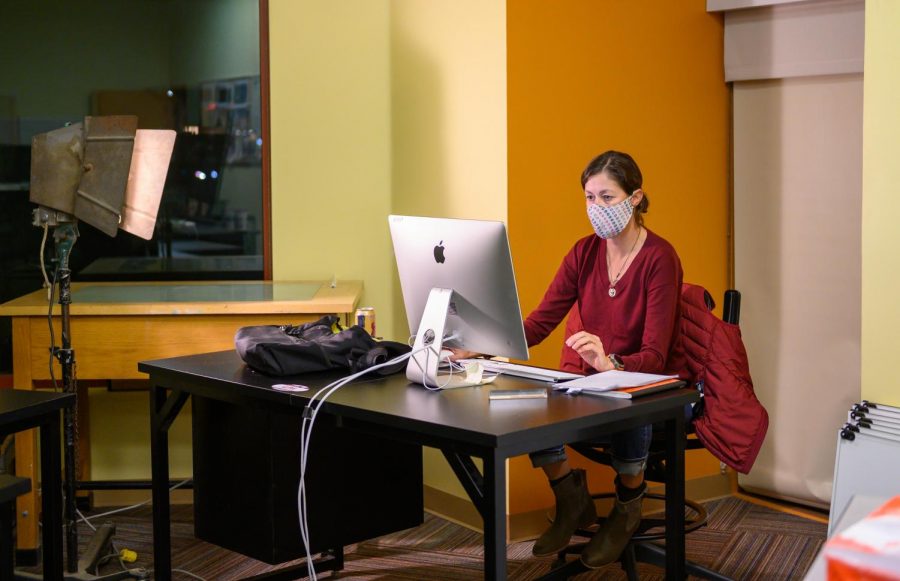 New Mexico State University's Department of Theater Arts is presenting a new play called "Tracer."
The play is preformed over Webinar every day at 7 p.m. from Wednesday Nov. 11 to Nov. 18 except for Sunday. Additionally, a Zoom link will be provided for audience members to talk to the cast or crew.
Assistant Professor of Theater Arts Nichole Hamilton said the show will is about 40 minutes and depending on the audience another 20 for the post show discussion.
Hamilton said she spoke with Hannah Benitez the play writer and the decided the play that was originally going to be performed this fall would not transfer well on the online format.
"I, as a director, I wanted to explore ways of using this as digital theater. How can we do something in this world that is still theatrical and live make it relevant, topical and engage our audience… In this zoom world it can be hard to stay engaged, so we really focused on audience participation as well," Hamilton said.
The Theater Department and American Southwest Theater Company commissioned Benitez to write another play, and she wrote "Tracer."
"Tracer" is a whodunit mystery about college students who go to a Halloween party, and although they try to stay safe from COVID-19 one partygoer still ends up sick and in the ICU. The play follows a contact tracer while they try to figure out how it got spread.
Hamilton said the department had a lot of help from ICT services for rehearsals and putting it together.
"The actors come into the Center for Theater Arts and they each get their own room. In the room there's the equipment they need and a crew person and the crew person is masked and wearing gloves and maintaining no less than six feet. And so they're helping the actor achieve what they need to achieve and still be able to act," Hamilton said.
Hamilton said what she is most excited for in this new type of performance is how accessible theater has become.
"To do it this way, you can watch this from the comfort of your home, you could be in New York. I have a friend who's coming tonight [last week] who bought a ticket who lives in Canada. It really brings exposure to NMSU, the theater, and even in our local community. It might be a test for people who don't usually come that they might say let's see what the theater has to offer and then build audiences for the future," Hamilton said.
Edward Goldstein, a sophomore majoring in Theater and Biology, plays Dustin in "Tracer."
"Like most of the characters in this play he's very complicated. I think it's a very good representation of… someone who has a very complicated history with himself and that struggle and how it translates into social interactions," Goldstein said.
Goldstein said some of the more challenging aspects of the play was understanding his character who is very different than him, learning how to act in a small space rather than a stage, and working with a director as experienced as Hamilton is.
Goldstein said that not having an audience right in front of him made him less nervous to start but, "even over [a live-stream] versus on stage, both times when I'm on stage, I just kind of get into it and you don't think."