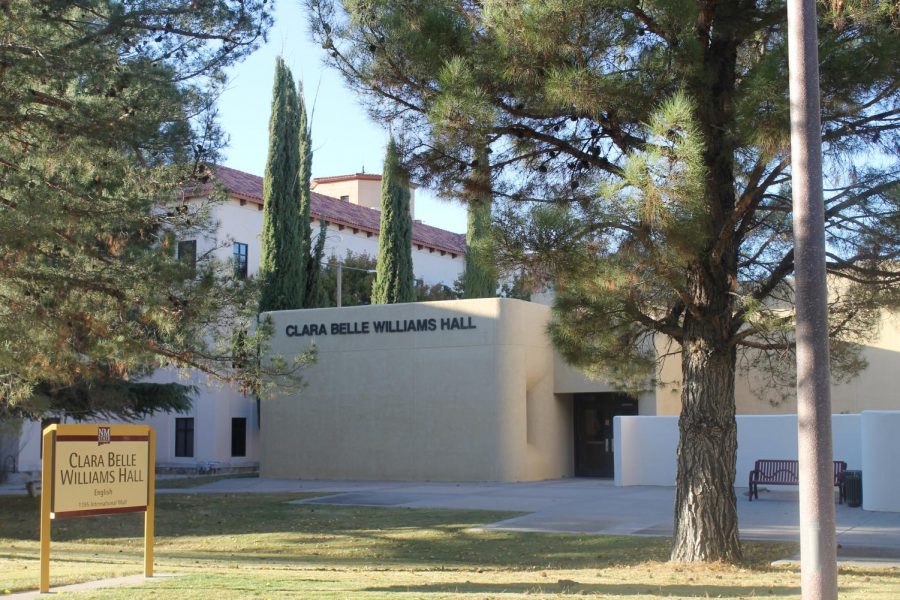 Jason McNabb
Following the announcement of a second two-week lockdown from the State of New Mexico beginning Nov. 16, all classes at New Mexico State University transitioned to an online format one week before the Thanksgiving break as COVID-19 cases continue to rise in Doña Ana County and around the state.
With the recent rise in cases, Gov. Michelle Lujan Grisham re-enacted the most restricted public health order which allowed designated essential businesses to operate with at a 25% capacity or with 75 customers–whichever number is smaller–and temporarily closed businesses deemed as nonessential. Governor Lujan Grisham also recommended that New Mexicans stay home as much as possible throughout the lockdown, which included during the Thanksgiving holiday.
Prior to this announcement, most classes at NMSU were already being offered online and the university originally had plans to transition all classes online following the Thanksgiving break.
University Communications sent an email Nov. 13 listing what transitions NMSU would be enacting as COVID-19 cases continue to rise. Affective Nov. 16 the NMSU campus is only open for students, faculty and staff.
Campus housing and dining remains open, but dining only offers "grab-and-go" options while NMSU researchers are being encouraged to minimize their time spent on campus.
Justin Bannister, associate vice president of Marketing and Communications, said that although many classes the week of Nov. 16 transitioned to an online format, many services that are offered to students were still available and will still be available when classes resume after break.
"They are designating certain labs to be open for students who need them," as well as student housing and dining options, Bannister said.
Bannister said he doesn't anticipate the university having to change any of their current plans if the current public health order is extended past the original two weeks.
"The university really has a set plan for the remainder of the year, and for the beginning of the spring semester—which doesn't start until late January anyways. It does not appear that we will be making changes, at least not at this point in the spring semester," Bannister said.
According to The New York Times, there were 514 new COVID-19 cases reported in New Mexico on Oct. 19. A month later on Nov. 19, New Mexico reported 3,664 new cases.
As of Nov. 29, there are 95,417 total COVID-19 cases and 1,450 deaths reported in New Mexico.
According to the NMSU COVID Dashboard, there is 34 active cases within the NMSU community as of Nov. 3o with five students in current isolation on campus. Since March, there has been a total of 355 cases reported to NMSU where 250 cases are from students.