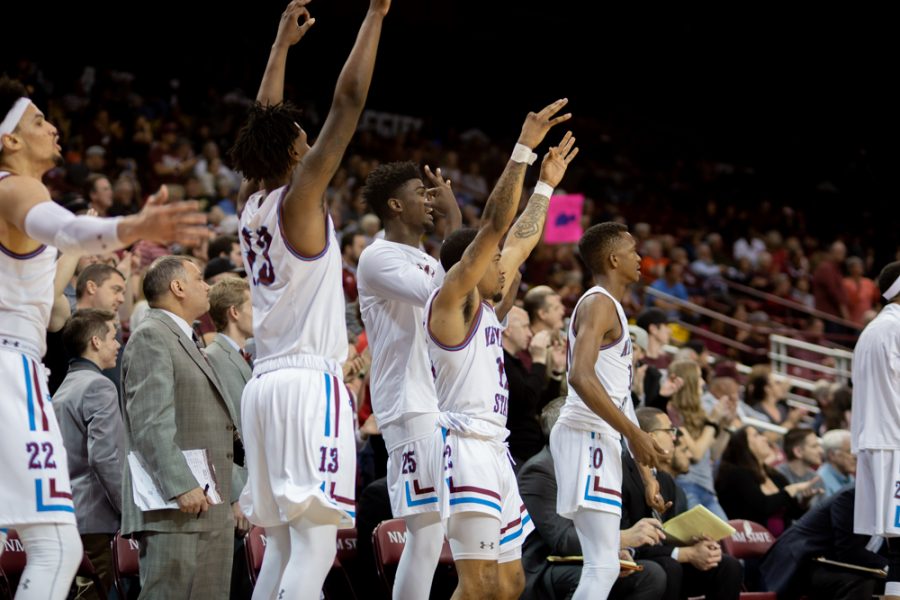 Mitchell Allred
On Wednesday, April 14, New Mexico Governor Michelle Lujan signed Bill 94 — a bill that bucks the decades-long standards of eligibility enforced by the NCAA and permits collegiate athletes in the state of New Mexico to begin to make money from the use of their name, image, and likeness. New Mexico will be alongside Florida when the law goes into effect July 1 as the only two states to have this particular law in place thus far.
A hot button topic in the collegiate sports landscape for years and years, the law brings some long-awaited resolution to the issue, allowing student athletes the ability to profit off of their image via promotions that can take a variety of forms.
Traditionally, collegiate athletes were unable to be featured in brand deals or sell merchandise without being ruled ineligible, with the element of profit shooting them from amateur status to professional, according to the NCAA.
Because the NCAA has not adopted the rule in widespread fashion, eligibility of student athletes could still be called into question, but Albuquerque Representative Moe Maestas is not too concerned, citing similar laws that have been passed in California that have met no resistance from the NCAA. While being a student athlete is New Mexico is vastly different than in California, there is confidence on behalf of the state legislature that the law should stand to benefit its student athletes once it goes into effect come July.
The bill will give college athletes based in New Mexico wide-ranging freedoms. From something as small as having the independence to wear whichever brand shoes they prefer as long as they are the correct type for the sport as opposed to falling in line with the university's brand deal, it will allow for a bit more individuality and potential financial flexibility for the athletes, giving the opportunity to build a more personal brand separate from just being collectively represented by whichever university they attend that could extend beyond their playing career.
This law will incentivize building a brand beyond the athletic domain, as well as giving student athletes the opportunity to seek professional guidance in those fields as well as sport-related decision making in form of hiring agents.
A lack of exposure and opportunity from a branding standpoint may cap what student athletes in New Mexico can realistically earn when comparing it to states with bigger markets, but many of those markets are still behind New Mexico's progressive take to looking after its student athletes, making New Mexico State and UNM potentially more attractive destinations than they've been in some time.