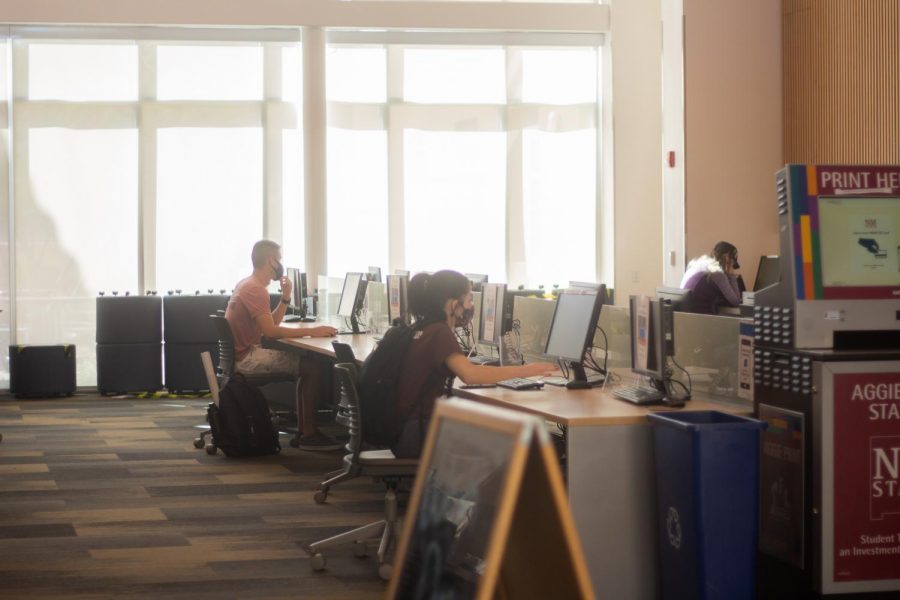 Santana Ochoa
In response to the beginning of the COVID-19 pandemic in March of 2020, New Mexico State University issued an international travel suspension to last through August 5, 2021. Requests for on-site international education abroad opportunities beginning fall 2021 will be reviewed on a case-by-case basis.
NMSU Education Abroad Program Manager Erica Nikolaisen explained that on March 19, 2020, when the U.S. Department of State issued a Level 4: Do Not Travel, Global Travel Advisory, NMSU halted international travel. Per NMSU policy, traveling to counties with a Level 3: Reconsider Travel, or higher, is not permitted.
Nikolaisen shared that following the worldwide travel advisory, NMSU Education Abroad worked alongside host universities and the various program providers to successfully return students to their home country.
Beginning fall 2020 as COVID-19 restrictions persisted, NMSU Education Abroad began offering virtual international experiences, which allowed for remote learning, research, language and internship opportunities for all students.
"We hope international travel will resume in the near future, however, we plan to continue to offer virtual international experiences as part of our permanent portfolio of program offerings," Nikolaisen said.
According to the most recent Office of Experiential Learning Newsletter, Education Abroad applications are currently being accepted through Sept. 15 for on-site winter break and spring 2022 education abroad programs. Virtual international experience programs are currently accepting student applications for the fall of 2021 through August 1.
"With more than 30% of the U.S. population now fully vaccinated, I am hopeful that study abroad programs will be able to resume in the fall although nothing has been finalized at this time," Nikolaisen said.
Nikolaisen explained the Education Abroad department will continue to monitor several conditions such as travel advisories and restrictions, desired destination, CDC notices and visa issuance to name a few. As the travel suspension remains in place through August 5, 2021, Nikolaisen explained that the decision to resume study abroad in fall 2021 has not yet been decided.
"Any decision will depend on the conditions of the pandemic in places where students wish to study. We will be reviewing study abroad requests on a case-by-case basis until circumstances allow us to travel abroad freely," Nikolaisen said.
NMSU leadership alongside stakeholders consider federal and state government guidance in order to decide international travel authorization, Nikolaisen explained.
Assistant Vice-President of Student Affairs Tony Marin explained that there are currently no COVID-19 vaccination requirements for NMSU students looking to study abroad.
"We are not aware of any federal or state policies that have been developed related to vaccination requirements students traveling or returning from abroad. NMSU has not developed a policy with vaccination requirements specific to students traveling or returning from abroad," Marin said.
Director of Undergraduate Admissions and Orientation Seth Miner shared that for international students returning to NMSU, there are no COVID-19 vaccination requirements in place.
"NMSU's international students will only be required to have a TB (Tuberculosis) vaccination, as has been the case in the past, however, there may be quarantine requirements if international students are coming from regions where COVID-19 cases are high. Nothing further has been decided yet," Miner said.
Nikolaisen hopes to see an increased interest in education abroad during the 2021-2022 school year and explained that NMSU Education Abroad carefully prepares students prior to their education abroad experience.
"All decisions are made in the best interest of the safety and well-being of our students who participate in education abroad programs. Education Abroad works closely with students to prepare them for their education abroad experience," Nikolaisen said.