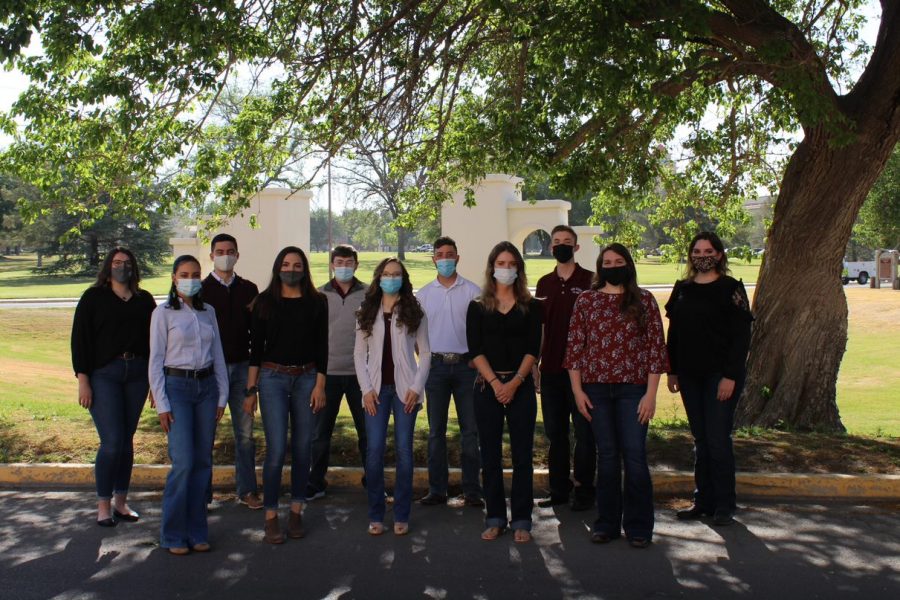 Shannon Norris
In the fall of 2020, preparations were made to include New Mexico State University students in the Fall 2021 issue of the Agricultural, Consumer and Environmental Sciences (ACES) Magazine. A class of undergraduate students would get the chance to submit a 10 page insert to be incorporated into the final design.  
The ACES Magazine is a "compilation of stories about how our work is advancing the economic and community development of New Mexico… and will inform alumni and friends about the college's exciting projects," according to the Dean of the College of ACES, Rolando Flores.  
13 students from various majors worked during the spring semester to create the ten-page spread to be inserted into the ACES Magazine. The six-member editor team worked in and out of the class to fine tune stories, photos and layouts for the spread.  
Editor in-chief Rebekah McCarty, now a graduate student in Agriculture and Extension Education, said the best part of the process is the amount of time and ownership the students have had to put into the magazine. 
"Going into the class, the big expectation was that we would have the opportunity to write our stories, design elements and hopefully walk out with a concrete magazine, which I would say are still their expectations," McCarty said. "I do think, throughout the semester, my expectations have changed a little bit. At the beginning, I didn't realize that this was going to be completely student work and completely student-led." 
Assistant Professors Dr. Shannon Norris and Dr. Nellie Hill worked to build the background for students to participate by communicating with the Marketing and Communication team in charge of the ACES Magazine and Dean Flores. 
"We wanted to be able to be providing student perspective, aided teaching research and extension that was going on within the college, and still provide an opportunity for students to create portfolio material," Norris said. 
Dean Flores said having a student insert in the publication accomplishes two goals: experiential learning and agricultural literacy. 
"If we don't work towards agricultural literacy, we run into problems in which people don't value the important role of agriculture," Dean Flores said. "So, when we look at the incredible role that students are going to have because they're studying [agriculture], and they are going to have a hands-on [look] into how to convey [and] communicate agriculture… I think that is the only task is to enrich the experiential learning that our students will have." 
The magazine is available online or in print to be picked up in Gerald Thomas Hall.