Courtesy of LCIFF
The Round Up went to see the second group of local short films, horror short film and The Grand Bolero (2021) on the third day of the Las Cruces International Film Festival at the Allen Theaters Cineport 10.  
The first short film the theater screened was Ryan Riddle's The Music Box, a Japanese horror where a father and daughter move to America after the death of a loved one. An element really stood out from this short film was the story and how this broken family handles that tragedy. 
The next short film, Blood Positive, was directed by Ariel Lopez and is about two sisters tracking down and taking revenge on their father that left them. The violence in this short was top notch. 
Where is the Governor? screened after. Directed by Cabe Tejeda, the short film is about how a Governor steals the State of Chihuahua funds and only J Guzman can save the day. Editing and camera in this film were real highlights in the viewing experience. 
Directed by Jesse Fraire, Vivid is about a man determined to get to the girl of his dreams, through his dreams. What separates this short film from rest was the usage of special effects when going into that dream space. 
Scary Fingers is directed by Colin Borden and is about Ed, a meek office employee, and his sentient finger giving him a boost of confidence. The star of this short was truly the protagonist as he greatly performed in both being that quiet worker and in physical comedy against his own finger. 
Finally, Tim McClelland's horror short film, The Second Signal, screened and is about a video artist working in a haunted house.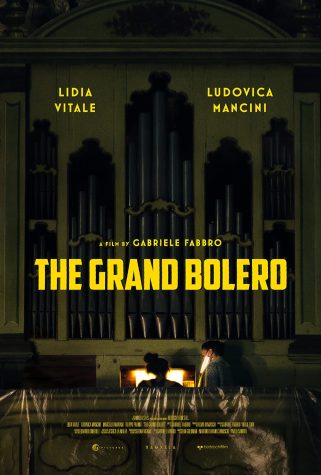 The Grand Bolero (2021) Quick Review: Symphonically dark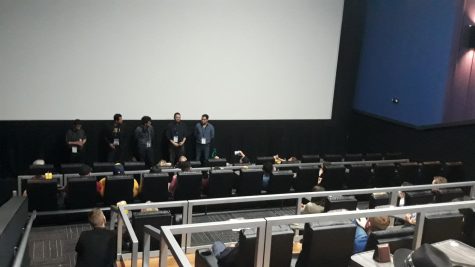 Taking place in Italy during the Covid-19 lockdown, Gabriele Fabbro's The Grand Bolero (2021) is about a middle-aged pipe organ restorer, Roxanne (Lidia Vitale), and her obsession with her new 20-year-old mute assistant, Lucia (Ludovica Mancini). 
Aspects that really stood out in the film is the music as the organ is the primary source for the score. From the tension that builds in certain scenes to the delicate moments, they are all powerful and greatly elevate the scene. 
What might bog down the viewing experience is the pacing in the story. While the first half of the film shows signs of great progression, it is in the second half where The Grand Bolero (2021) has unearned drastic character development and resolutions.
In conclusion, The Grand Bolero (2021) is a film that should be experienced due to its astounding performances and beautiful orchestral organs. Just try to have expectations in the middle when considering its overall plot and pacing. 
Rating: 3.5 out of 5 stars