"DJ'ING: THE NEXT GENERATION OF MUSIC ENTERTAINMENT"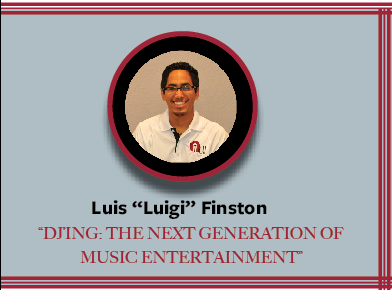 DJ'ing has grown from something that you do in your garage; to cope stress, family issues, or breaking up with your girlfriend, to a major occupation in the music industry that only beggars the imagination.
Thanks to Music Festivals; the Genre of Techno / Hard Style / Trance and EDM has become one of the fastest growing genres ever in the last decade. Being a professional DJ myself, it's been inspiring to see how the music industry has grown so rapidly.
So what does it take to make it as a DJ? Commitment. Being a DJ has it's perks. But at times, is not all fun and games.
There's a fundamental difference between mixing music and composing and creating your own music. One takes a mixer with turntables. The other takes software and a synthesizer or music pad. Creating music is something that isn't easy.
Music to me is more than art. It's a therapy. It's a way for me to escape the negativity of the world, and create something that I can truly say is mine.
While other musicians master reading sheet music, DJ's must master 5 things. Timing, Tempo, Software, Composition and Developing a Good Ear. But most importantly: DJ's have to find "THEIR" sound. Because their sound, is their VOICE.
Professional DJ's got where they are, because they did something different. They took an idea and made it their own. In a world full of copycats, it's hard to find your "voice" in the music industry. But if you set your mind to it armed with creativity, anything is possible.
Hang on for a minute...we're trying to find some more stories you might like.