Search for new NMSU Chancellor affects all
Hang on for a minute...we're trying to find some more stories you might like.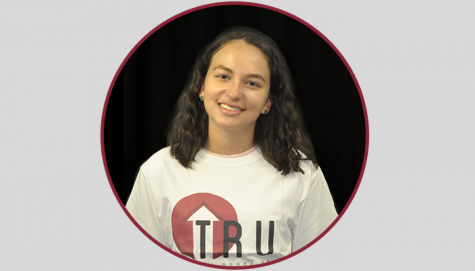 More stories from Camila Mota
While the NMSU Board of Regents continues their search for a new chancellor, many of NMSU's student organizations expect certain qualities and criteria when it comes to the individual who will take over Garrey Carruthers, who was president of the university since 2013.
Greek life at NMSU, as a significant group of students on campus, represents many of the opinions that students share on the search for a new president.  The two largest organizations that represent Greek life, Panhellenic Council and Interfraternity Council, hope that the new president will be multi-cultural and open to new ideas.
"The most important thing for this hiring committee to do during this search is to keep one ear to the ground," said Interfraternity Council president Donovan Olvera.  Donovan says that it is vital to maintain leadership that keeps the students' best interest in mind.
As for the Panhellenic Council, which represents the five sororities on campus, it is also looking for a new leader that represents positive collaboration.
"We as a Panhellenic Council, believe the new Chancellor should be professional, understanding, and knowledgeable about the culture of our university, and willing to advocate for what is best for both current and future students alike," said Panhellenic Council president Haley Snippen.
Besides the Greek Life perspective on the qualities a new chancellor of NMSU should have, other organizations such as the pre-health student organization on campus, share various other views on why a new leader of NMSU is important to their organization's future and their own future.
"As pre-health students, it would be helpful for us to have a 'track' available for pre-med students that helps keep our progress on the right path," said president of the student pre-health program Jacqueline Kieltyka.  "We all receive a wonderful and rigorous education while [at NMSU], and it seems like any shortcomings that arise could be addressed with more resources for us as we prepare for our professional and graduate education."
Student organizations at NMSU provide services to both students and professors that may not be so obvious.  They provide, in some ways, an escape from the stress of college for many on campus, and a relationship between student organization leaders and the executive team of the university that will benefit all in the long-run.
The diversity that student organizations on campus represent, and the diversity that is present on campus overall, is the epitome of one of the university's biggest values: all about discovery.  Whoever becomes NMSU's new chancellor faces the task of emphasizing the idea that becoming involved on campus is the way to discover your strengths, weaknesses, and passions.
Although the search committee and search timeframe for a new chancellor is still being determined by the board of Regents, student organizations anticipate the best results for the upcoming placement of a new leader.

Hang on for a minute...we're trying to find some more stories you might like.