NMSU ticket sales off to great start for NOVA Home Loans Arizona Bowl
Hang on for a minute...we're trying to find some more stories you might like.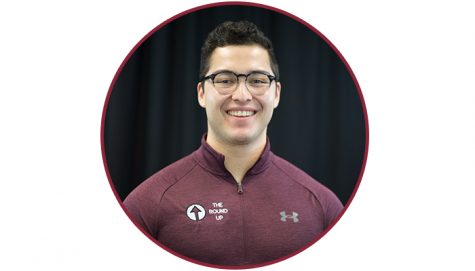 More stories from Derek Gonzales
After clinching their first bowl game in 57 years, New Mexico State Aggie fans have responded by showing their support through ticket sales for the upcoming NOVA Home Loans Arizona Bowl on Dec. 29 in Tucson, Ariz.
According to NMSU Director of Athletics Mario Moccia, 5,700 tickets had been sold through the Pan American Center ticket office as of Monday night. Because of the jump start in sales, NMSU was given an additional 3,000 tickets to sell. Half of the sold-ticket proceeds go to the University, meaning the additional ticket sales is more revenue for the school.
NOVA Home Loans Arizona Bowl Executive Kym Adair was in Las Cruces Tuesday and joined head coach Doug Martin for a press conference and expressed how glad the bowl was to land NMSU.
"This is our third year (as a bowl game) – in our first year, we started with 21,000 fans, we grew to 33,000 fans last year and we expect to have between 38,000-40,000 this year (so) I'd say we are the fastest-growing game in the bowl landscape," Adair said. "We were thrilled that New Mexico State is bowl eligible."
Martin was also happy with where the ticket sales stood 12 days before the game and always believed that if the program could ever begin to win, the community would respond.
"The ticket sales and what's going on here has made a great statement that we have a great fan base that will follow us and that means a lot to any bowl game," Martin said. "It's outstanding and not a surprise. I really felt like all the way back in 2011 when I was an assistant coach here that if you ever turned the corner at this place that people would really jump on board and support the program."
"It was proven that last home game – 27,000 Aggie fans were in the stadium for the last game and it was unbelievable. That's what a great college atmosphere should look like – we can make it look like that every Saturday here and I think our fans are ready for that."
The University of Arizona stadium has a capacity of over 56,000 and has seen renovations and improvements inside the stadium and to the program's practice facilities in recent years.
Not only is Tucson a four-hour drive west of Las Cruces, it has become an area where the Aggies have begun to recruit heavily. Quarterback Tyler Rogers, defensive tackle Roy Lopez, wide receiver Josh Aganon, linebacker Gabriel Flynn and defensive back Austin Perkins all hail from the Phoenix-Tucson area. The bowl has already helped the Aggies reel in a few recruits in the last 10 days.
"Arizona is a very fertile area for us in recruiting – that's the other reason this bowl game just couldn't be better for us," Martin said. "We have several young men committed already in this recruiting class from Arizona and quite a few of them visited last week so it couldn't be any better."
As NMSU heads towards being an independent, there are questions whether Moccia can negotiate some sort of contractual agreement with a regional bowl game should the Aggies become bowl eligible in future years knowing they cannot rely on a conference tie-in to land them in postseason action.
Adair says the committee would like to host NMSU again should the ideal situation occur where either the Sun Belt or Mountain West not meet their number-of-eligible-team requirement, while the Aggies would need to win at least six games.
"We are committed to our conferences. We would love to have New Mexico State in the future if it works out for us. If the Sun Belt is unable to give us with a team, we would definitely consider New Mexico State University to come to the NOVA Home Loans Arizona Bowl."

Hang on for a minute...we're trying to find some more stories you might like.
About the Writer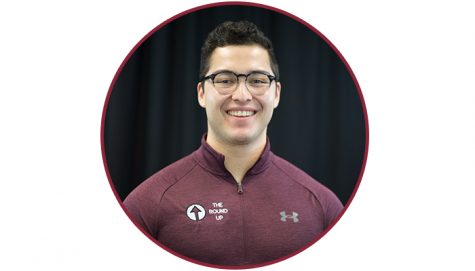 Derek Gonzales, Editor-in-Chief
Derek E. Gonzales enters his third year as an employee of the New Mexico State University Round Up and first as the Editor-in-Chief. The homegrown product...