Electric start vs UMKC enough to preserve NMSU's place at the top of the WAC
Hang on for a minute...we're trying to find some more stories you might like.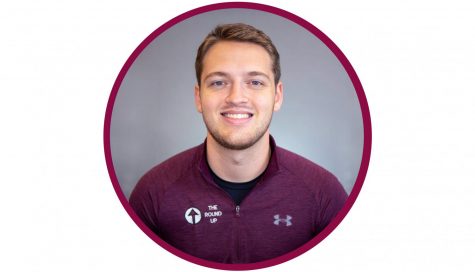 More stories from James Martin
The New Mexico State women's basketball team ride a dominant first quarter showing to a 70-62 victory over the University of Missouri-Kansas City Kangaroos, improving their conference record to 5-1 and keeping them in first-place in the conference.
NMSU (11-9, 5-1 WAC) got off to as good of a start as any team could, scoring the game's first 14 points on a perfect six for six shooting in the game's opening minutes. The Aggies weren't able to keep up that dominant pace, but did finish the first quarter with a 25-11 lead on 61 percent shooting from the floor as well as stout defense that forced six turnovers and held the Roos to 30 percent shooting.
Despite the strong start, the game was in the balance until the end of the fourth quarter, with UMKC shutting NMSU's offense down in both the second and fourth quarter (20 and 30 percent shooting from the field respectively) with an intense full court zone that would end up forcing 15 Aggie turnovers to boot.
"When you get in to league play every game is going to be tough. Coming in to this game, UMKC had three conference wins and they were all on the road so we knew that it would be a game of runs," head coach Brooke Atkinson said, addressing how the team looks at an ugly win like this. "Are there areas that we should've executed better? Absolutely — but we just stepped up and out-toughed them."
Winning ugly is something that Atkinson has taken pride in this year, often emphasizing the importance of buying in on defense, and this game was the epitome of what NMSU wants to do on that side of the ball.
UMKC (7-14, 3-3 WAC) never shot higher than 35 percent for any given quarter and only managed to go 23 for 73 for the entire game. NMSU also blocked seven shots and applied some pressure of their own, forcing 14 turnovers themselves and converting those into 21 points.
In the three years prior to the 2017-2018 campaign, the Aggies hadn't lost more than one conference game in an entire season, and a win Saturday afternoon keeps that streak alive. Bringing home a fourth straight conference championship will be tough, but halfway through the WAC season, Atkinson feels good about where the Aggies are, and more importantly, where she believes they are headed.
"Our kids feel good and are really buying in defensively, but we just have to understand that our next challenge at Rio Grande is going to be really tough. We have to take it one step at a time," Atkinson said when asked about the outlook for the team for the rest of the season. "I feel good [about where we are] but we just have to keep getting better."

Hang on for a minute...we're trying to find some more stories you might like.
About the Writer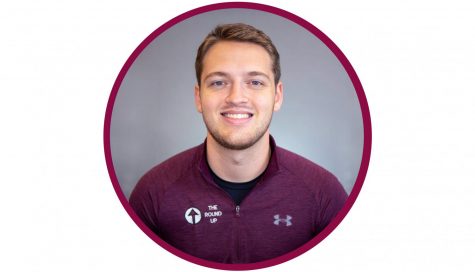 James Martin, Sports Editor
A Las Cruces native, James Martin enters his third year at The Round Up and first as assistant editor. The junior loves Minecraft and good vibes...