Aggies exorcise demons against ranked opponents, split with Texas Tech
Hang on for a minute...we're trying to find some more stories you might like.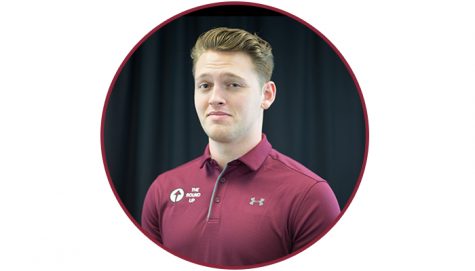 More stories from James Martin
The Aggies exercised their demons against top-level competition Tuesday night, finishing off their play at the New Mexico State Softball Complex for the season with a doubleheader split against No. 17 Texas Tech.
NM State has met their fair share of ranked opponents this year, and until this point, has struggled in those games, going 0-6 against Top-25 teams heading into tonight's doubleheader.
The Aggies would show the kind of confidence that they've been searching for all season, going back and forth with Tech in their 9-5 game one defeat before putting together a dominant 8-2 game two victory where the Red Raiders registered just three hits.
Head coach Kathy Rodolph's squad went blow for blow with TTU in the opener, even grabbing lead after four innings and setting themselves up for a late game comeback chance with loaded bases in the bottom of the sixth, but a six-run fifth end up proving to be an insurmountable hill to climb.
That positive momentum would spill over into the second leg for the Aggies, with Mya Felder kicking things off with a first inning solo shot out of left field. TTU immediately responded with one of their own, but the NM State offense would not let up thanks to a Kayla Bowen two-run homer in the second.
NM State continued to pour it on, adding a run in the fourth and nearly forcing the run-rule in the fifth, scoring four more and having a chance to end it with the bases loaded and just one out. The Red Raiders would stop their bleeding there, but by then, the game was well in the Aggies' hands.
"If we're fortunate enough to come through the season and take the conference tournament and go to the postseason, that's one of the teams we're going to be seeing," Rodolph said of the importance of beating a quality opponent like Tech as the regular season comes to a close. "What we've been trying to do is just get better all year so that when the time comes, you're ready to play."
After winning six of their last seven and with just one more weekend series left in the regular season, Rodolph believes the team is peaking at just the right time.
"I feel like it really started a couple of weeks ago with the Grand Canyon series… we started to really come into our own," Rodolph said. "We're healthy, both mentally and emotionally as well as physically, and so — we see our swings. We're not having defensive swings, we know that we want to take a hack and great things are happening."
The Aggies finish off the season at CSU Bakersfield this weekend before heading to the WAC Tournament in Phoenix (starting next Wednesday) to go for their third straight WAC Championship.

Hang on for a minute...we're trying to find some more stories you might like.
About the Writer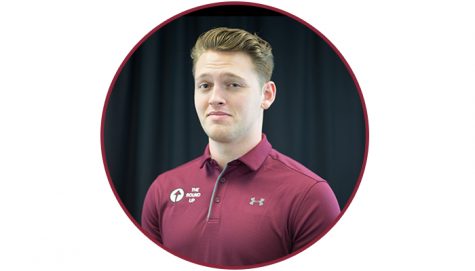 James Martin, Sports Editor
James Martin is a second-year sportswriter and a sophomore majoring in journalism. He was born and raised in Las Cruces, New Mexico and graduated from...