Donation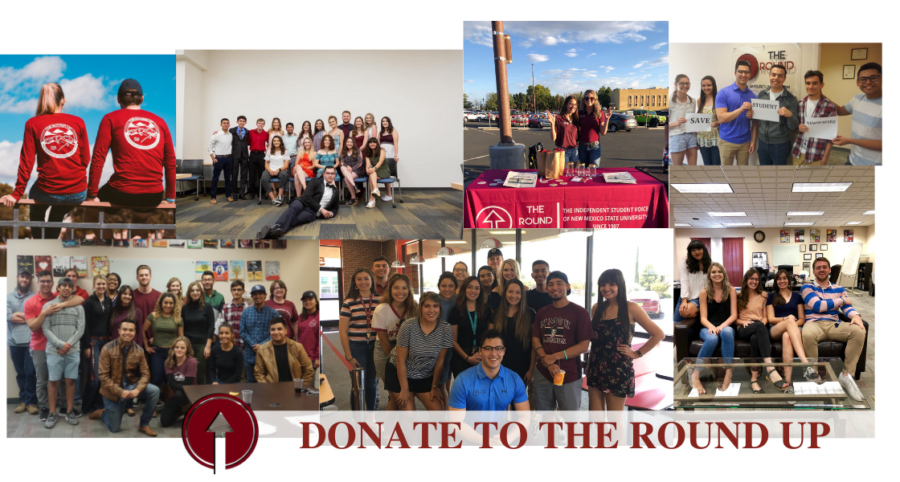 Chronicling the historic moments, day-to-day experiences and the spirit of New Mexico State University has been The Round Up's main focus for over a hundred years- all without missing a single semester of coverage.
After the establishment of what was formerly known as the New Mexico College of Agriculture and Mechanic Arts in 1889, the New Mexico Collegian was formed in 1891. In 1907, after a merger with The College Weekly, The Round Up was born.
Since, The Round Up has blossomed into an independent and fully run student paper, claiming multiple awards over its existence from the Society of Professional Journalists and Best of SNO. Our journalists have gone on to work for the Las Cruces Sun-News, L.A. Times, NPR, and have even become best-selling authors.
Our Mission is to vocalize the NMSU Community. We accomplish this by holding our leaders accountable, announcing student and faculty achievement, bringing justice to the unheard and informing our communities.
The success of The Round Up and it's dedicated and fearless journalists rely on supporters like you to drive our mission forward. You can help continue the 130 year legacy of quality local journalism at NMSU and propel the dreams of our student journalists with your donation.
We appreciate so deeply the support from our community, the investment in our goals and the dedication to uphold the remarkable art and service of journalism. Please consider giving this week, The Round Up's Annual Support Student News Week, to continue The Round Up for 130 more years.