Road to the Oscars: Don't Look Up
McKay's latest comedy hits some laughs but misses on its focus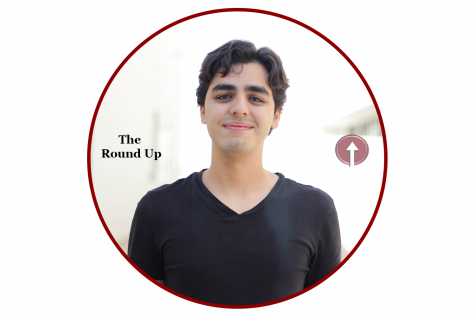 More stories from Raul Flores
The 2022 Academy Awards are set to air on March 27. The Round Up will be releasing weekly reviews of the movies that are nominated for this year's Best Picture category leading up to the event.
Adam McKay has done his thing again. We have yet another comedy/drama full of A-list celebrities; a darkly comical plot that points to how society's mistakes lead to our inevitable doom; it's nominated for a number of academy awards which are highly debatable. McKay's couple of last films, Vice (2018) and The Big Short (2015) both share these similarities. While I thought that The Big Short showed so much promise for a director that had done mostly pure comedies at that point in his career, this new harsh reality "dramedy" is falling to the director's usual mistakes.
Flash forward to 2021 and we have Don't Look Up, a movie marketed as a modern satire for the age of global warming and impending doom. The trailer made it look promising since it's probably one of the most relevant movie ideas they could come up with in 2021. Nonetheless, McKay's usual flaws are accentuated more than ever in this biting satire.
Let's start with some highlights. I would be lying if I said I didn't laugh at all, because there are some good bits here and there that kept me laughing from time to time. Mainly, the actors who were playing characters in the comedy side of this movie, like Meryl Streep, Jonah Hill, Cate Blanchett and Timothee Chalamet seemed genuinely committed to the job of doing this comedy, and their deliveries were constantly on point. Leonardo DiCaprio and Jennifer Lawrence do great as well, but their characters weren't used as interestingly as I thought they could have.
Also, I just want to appreciate for a brief moment how funny the concept is on its own. Don't Look Up summarizes a lot of the societal anxieties we have been facing the last decades. What if it's too late to save the planet? When will the human race cease to exists? Are we going to watch humanity's destruction in front of our eyes? These are all questions the movie brings up, and at the end of day, it was nice seeing that a handful of writers and directors felt like this all needed to be addressed out loud and with pretty celebrities saying it.
Talking about Leonardo DiCaprio and Jennifer Lawrence is tough, because they did their job pretty well, it's just that I wasn't invested at all in their characters. I wasn't invested in most of the dramatic elements in this movie. I understand the topic of humanity's imminent destruction is bound to be dramatic, but this movie is supposed to be a comedy and it ended up being half and half.
I didn't care at all about the human drama they wrote for this movie, and there's so much of it that at times it feels as if it's movie about the lives of these two characters instead of how this issue affects society as a whole. It's not like we've never seen a DiCaprio character going through relationship problems (Revolutionary Road, The Wolf of Wall Street, Inception) or Jennifer Lawrence screaming for justice (Hunger Games, Mother!, Joy) Frankly, it feels like these dramatic storylines were some of the most mediocre and uninspired things McKay has done.
Modern audiences aren't as used to full-on comedies anymore, so I bet that shaping Don't Look Up like one would have been a huge risk for the studio. Still, leaning towards the absurdity and the comical effects the destruction of our world has on society would have been the best way to use this story idea.
The star-studded cast of characters are all trying their best to work with the material, which isn't necessarily bad, just full of uninteresting side-plots and lazy editing that relies too much on what appears to be stock footage. These two would be my two biggest complaints, and the reasons that prevented this from being a good, memorable comedy.
Rating: 3 out of 5 stars. 
Leave a Comment
About the Contributor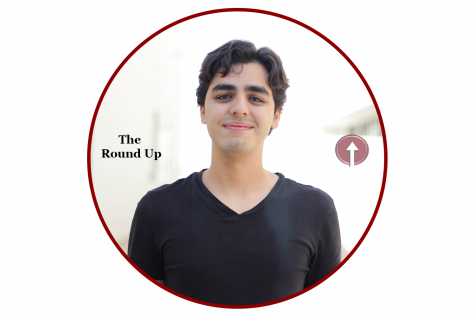 Raul Flores, Editor-in-Chief
Raul Flores is a senior at New Mexico State University. After working as a staff writer for The Round Up, this will be his first year serving as Editor-in-Chief...