Students begin moving back into residential halls at NMSU
Hang on for a minute...we're trying to find some more stories you might like.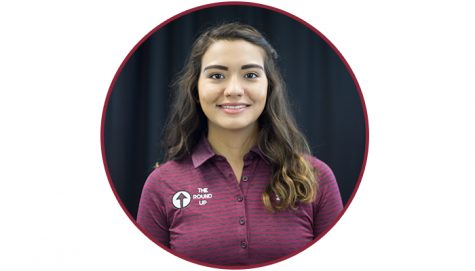 More stories from Cassidy Kuester
New Mexico State University welcomed new and returning Aggies to its campus this weekend with a kickoff event for students moving into their residential halls.
NMSU Housing and Residential Life chose to split up the event into three separate days to limit congestion and give students and their families the best experience possible.
First-year students moved into Garcia, Piñon and Rhodes-Garrett-Hamiel on Friday and Saturday, giving them enough time and space to move into their dorms without the stress of overcrowding.
According to Housing & Residential Life Director, Ophelia Watkins, this year, freshman housing units are at 100 percent capacity due to the influx of new students as well as the requirement for first year students to live on campus.
Upperclassmen will have the chance to move into Chamisa Village, Cervantes Village and Vista Del Monte on Sunday from 8:00 a.m. to 4:00 p.m.
Move-In Weekend marks the beginning of Crimson Kickoff, a series of 83 events throughout the first month on campus that are centered around allowing students to participate and immerse themselves into college life.
"It was really well organized which made it an easy transition. It felt welcoming," said Jacklynn Ortega, a first-year student from El Paso.
Ortega acknowledged that living in the dorms allows students to submerge themselves into the campus and get more involved. In addition, the dorms are close to just about everything on campus, which is another benefit according to Ortega.
"Moving in was the first time I realized that I was leaving to college, but overall, the people have been very helpful and nice, which has made it easier," said incoming freshman Vivian De Leon. "There's always someone there around the corner if you have questions and that made it a lot smoother."
Students were not the only ones adjusting to college life, their parents also had to realize that their children would no longer be living with them.
"It is sad because you know my daughter is leaving home, but I am excited for her to start her new journey and be able to do what she wants to do in her life. It's like a bittersweet moment," said Fernando Holguin Jr.
Holguin said that the experience of Move-In Weekend assured him that his daughter would be in good hands. Helping his daughter move into her dorm in Piñon, where she'd be living with her best friend, helped him come to terms with the fact that she was leaving and that she would be okay at NMSU.
Russ Treadwell, another NMSU parent saying goodbye to his daughter, said he liked the campus's facilities and how friendly everyone was while he helped his daughter move into her dorm.
"NMSU really welcomed my daughter and her friends, so I'm excited for her. And I'm happy that she'll be living in the dorms since it will teach her to grow up a bit without being completely off on her own. I know she'll be okay here," Treadwell said.
Watkins said the hardest part for parents on Move-In Weekend is driving away.
"It's a tough thing to drop your kid off, but they are in good hands and they're looking forward to starting this new chapter in their young lives," Watkins said.
Hang on for a minute...we're trying to find some more stories you might like.
About the Writer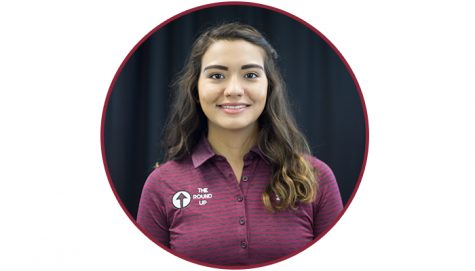 Cassidy Kuester, Director of Multimedia
Cassidy Kuester enters her second year at the Round Up and her first as the Multimedia Editor. In her first year, Cassidy reported on a plethora of subjects...