Beto O'Rourke leads rival march against the president in El Paso
Hang on for a minute...we're trying to find some more stories you might like.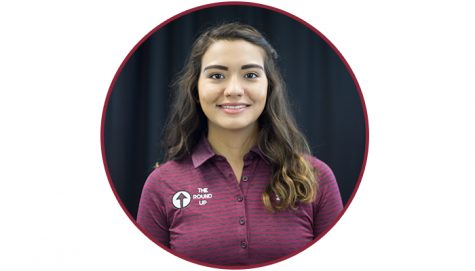 More stories from Cassidy Kuester
Two events convened in El Paso Monday night, with one a protest of the other. President Donald Trump held a rally for his supporters at the El Paso County Coliseum where thousands attended, just down the street however, Texas Congressman Beto O'Rourke marched with thousands of protesters to oppose his border policies.
As soon as news broke of the president's impending visit to the border city, organizers of the El Paso Women's March and the Border Network for Human Rights began to plan a protest within walking distance of the Trump rally. Hundreds were interested in the event on Facebook within hours. The March for Truth promised rising Texas democratic star and former U.S. Rep., Beto O'Rourke, to be in attendance as well as Veronica Escobar, who now holds O'Rourke's seat in the House.
At the State of the Union, President Trump claimed that until a barrier was put in place, El Paso was one of the most dangerous cities in the country with extremely high rates of violent crime. The comment was made in an appeal to secure border wall funding.
It was a statement that City of El Paso officials quickly denounced.
In a joint press conference with city officials held Monday, El Paso County Commissioner Carlos Leon, said, "that statement was entirely untrue and unacceptable to residents of our great city. For decades El Paso has and will continue to be one of the safest cities."
Escobar also rebuked the president's comments about El Paso but welcomed him to the border city.
"For many of us, this is personal because it is an attack on our history, and an attack on our families. However, as personal and insulting as it was, we welcome him," she said.
President Trump touched down in the city Monday evening despite growing anger about his SOTU comments. Thousands of supporters waited at the El Paso County Coliseum for a chance to see the president speak at his first rally of the new year.
Just a few miles away opponents of Trump, led at the helm by O'Rourke, marched towards the venue from Bowie High School. Attendance estimates put the crowd at the anti-Trump protest at 7,000 to 8,000 while other reports go as high as 10,000 to 15,000.
During the rally President Trump falsely claimed that the march led by O'Rourke only garnered "200 to 300 people" while also conflating his own rally attendance to 10,000. The El Paso Fire Department quickly clarified that only 6,500 could fit in the venue.
"In fact, what I would do is say, 'That may be the end of his [O'Rourke's] presidential bid,'" the president said. "But he did challenge us."
O'Rourke, who has teased his own presidential run, spoke while the President was scheduled to speak right across the street from the Coliseum at the Chalio Acosta Sports Center.
The rival gatherings caught the attention of the nation with many seeing the event as the first instance that O'Rourke challenged the president on the world stage.
"With the eyes of the country upon us, all of us together are going to make our stand. Here in one of the safest cities in the United States of America,' O'Rourke said at the protest. "Not because of walls but in spite of walls."
Border issues were the focal point at both events with Trump and O'Rourke echoing opposite sentiments. The contrast was striking with the president claiming that walls save lives while O'Rourke stated that walls end lives.
"[El Paso] has been one of the safest for 20 years and counting, long before a wall was built here in 2008. We can show the rest of the country here tonight that walls do not make us safer," O'Rourke said.
O'Rourke focused on uniting the U.S. and Mexico by highlighting the City of El Paso and its sister city of Ciudad Juarez and spoke against what he sees as the presidents attempt to sow division between the two countries as well as the American people.
Fabian Vazquez attended the protest and said he felt it was important for him to hear what his community had to say about border issues and to be there on behalf of those who do not have a voice.
"I feel like Trump being here in El Paso is kind of like a trick because it just so happens that after what he said about El Paso [at the SOTU] he comes here knowing that we would be riled up," Vazquez said. "He thought by coming here that we would prove him right, but obviously that did not happen because we are united."
O'Rourke made a strong showing in El Paso on Monday night, with thousands of supporters cheering him on and sporting "Beto 2020" and "Beto for Prez" gear.
ASNMSU President Emerson Morrow attended the protest and said that he supported the immigrants and refugees who make the area great.
"Congressman O'Rourke did a fantastic job highlighting the people and moments that have made the borderland a great place to live," he said. "Whoever ends up running, I think it would be great to have a president who understands what is really happening on the border as well as he does."
Hang on for a minute...we're trying to find some more stories you might like.
About the Writer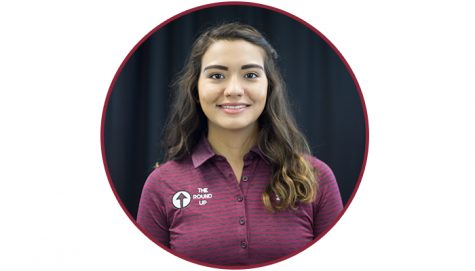 Cassidy Kuester, Director of Multimedia
Cassidy Kuester enters her second year at the Round Up and her first as the Multimedia Editor. In her first year, Cassidy reported on a plethora of subjects...