ASNMSU president-elect Conner is eagerly waiting to take office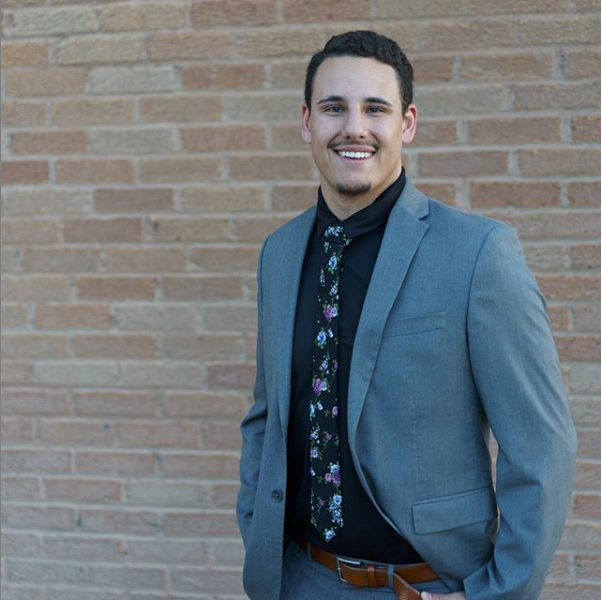 Becoming the president-elect of the Associated Students of NMSU will pose as a return to the organization for the newly-elected officer.
Evan Conner was declared the winner of the 2019 ASNMSU presidential election just two weeks ago and he is eager to take on the student-serving position. He said he had considered running for president a year ago, but instead he left the organization to work at the NASA test site on a finance and accounting co-op.
"I was throwing around the idea of running last year when Carley Casey and Emerson Morrow were the two candidates who ran, and at the time, I was working as comptroller," Conner said. "I really enjoyed the association, really enjoyed being able to give back to students in a pretty significant capacity. And so I decided not to run, but I wanted to come back."
He said his partnership with Melina Burnside, vice president-elect, happened quickly but was a good match. He said they ran into each other and after talking about his campaign, she said she was considering running.
"She's like, 'Would you consider having a running mate?' and I said, 'If I wanted a running mate it would be you – take your time to think about it,'" Conner said. "I think the next afternoon we talked for like two and a half hours and most of our goals pretty much aligned with one another."
Conner's win came as a result of a summary judgement by the ASNMSU Supreme Court, in response to an affidavit Conner submitted. It maintained that the ASNMSU Law Book does not define what a majority is and a runoff election between the two candidates with the most votes was not valid.
"When the runoff happened, I was okay with it," Conner said. "You know, it was Jonathan Ortiz and myself, after all the issues that happened with my Ryan May. And then halfway throughout the week, we hear that the runoff is not happening because Ryan got his votes back. And at that point, I don't think the rest of the student population really understands, one, what a runoff is in the first place, but then what like why, you know, two or three runoffs are going to happen … I didn't feel like the rest of the student body was going to be as engaged."
Conner said he did not feel that he was being "petty" in filing for summary judgement because he had won by a margin of 363 votes. Despite the rough patches, Conner said he is looking forward to serving students and building better communication across campus. He said the senate is allotted about $280,000 but their allocation of funds to students is at about 50 percent this semester and they are usually at 90 percent. He attributed this to students not knowing this service is available.
"I'm sure not many people are realizing that AS is putting on the It's On Us campaign this week, that they're putting on all of Homecoming and that they do significantly more than just free shirts, free scantrons and free money to some students," Conner said.
Conner and Burnside will be sworn into office at the ASNMSU Senate meeting on April 25. From there, the current administration will help them with the transition process and they will begin hiring executive staff. Conner said he and Burnside will attend a leadership summit over the summer and he wants to have the office fully staffed and planning for the fall semester.
He said he is looking forward to meeting his executive staff and forming working bonds with students and faculty. He said he tries not to make promises because he does not want to "fail" people, but he does promise to work as hard as he said he was going to during his campaign.
"I hope the student population understands that I'm going to have an open door policy within ASNMSU and I really sincerely hope the students take advantage of that," Conner said.
About the Writer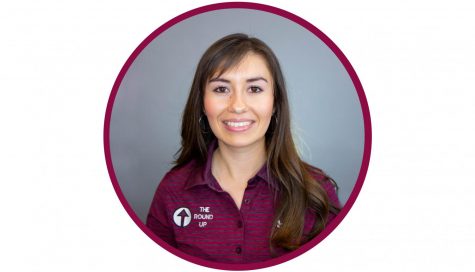 Leah Romero, News Editor
Leah Romero is a native Las Crucen entering her fourth year at NMSU where she is pursuing a bachelor's degree in Journalism and Media Studies along with...