Graduation committee seeks options for a COVID-safe commencement in spring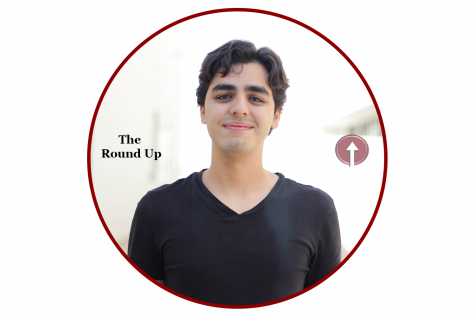 More stories from Raul Flores
A graduation committee at New Mexico State University composed of students, faculty and commencement organizers is looking for safe and creative ways to celebrate the Spring 2021 Commencement in a way that is not completely virtual as opposed to the spring 2020 and fall 2020 commencement ceremonies as COVID-19 continues to prevail in New Mexico.
On Sept. 30, NMSU President John Floros announced via email that the Fall 2020 Commencement, like the previous spring commencement, would not be celebrated in-person due to the prevalence of the coronavirus. Commencement on Dec. 12 will be streamed live on NMSU Facebook, NMSU YouTube, NMSU Panopto and KRWG.
After the Sept. 30 announcement by Floros, NMSU Professor Jaime Bronstein said in a Tweet reply that the upcoming spring ceremony would not be in-person either and that she is a part of a commencement committee at NMSU. NMSU's COVID-19 project manager Jon Webster said, however, that this committee has been brainstorming alternatives for a COVID-safe graduation in spring 2020.
Webster said the committee is currently focused on providing recommendations to the NMSU Administration and that the committee includes some NMSU faculty and students.
"We are making recommendations for other than a virtual commencement in a way that honors the students," Webster said. "Our team is comprised of two students,"
Hannah Linder, one of the two student committee members, said the committee began meeting in late September and that they meet through Zoom twice a week.
"Meetings started in late September and are expected to go at least through the end of this semester, probably into next semester," Linder said.
According to Linder, Dean of Students Ann Goodman emailed several NMSU students asking them if they wanted to volunteer in the committee. Student input, Linder said, was considered to be important when assembling the graduation committee.
"I am involved in a broad range of campus activities, so I was chosen because they believed I could offer good insight from a student perspective," Linder said.
Webster noted that state regulations to reduce COVID-19 transmission are subject to vary between now and May and that final decisions for the Spring 2021 Commencement will be announced as the event nears.
"We don't know what it will look like yet—everything is dependent on the governor's orders," Webster said.
During the past few weeks, COVID-19 cases have risen dramatically in Doña Ana County and in New Mexico. The state as well as Las Cruces's neighboring college town El Paso have seen several new daily records in coronavirus cases and hospitalizations.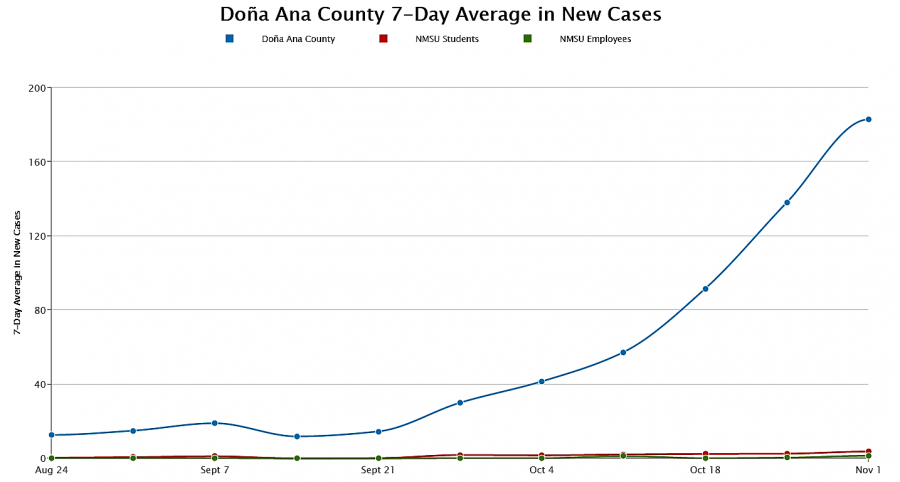 NMSU operates its COVID-19 Dashboard that displays relevant information on COVID-19 cases on campus and in Doña Ana County. All COVID-19 positive results that were tested on campus are added into NMSU's Las Cruces Campus COVID-19 case count.
All NMSU students who test positive for the coronavirus are encouraged to report their result to NMSU but are not required to do so, meaning that the number of cases for NMSU students may actually be underreported should students be getting tested off-campus and not reporting to NMSU.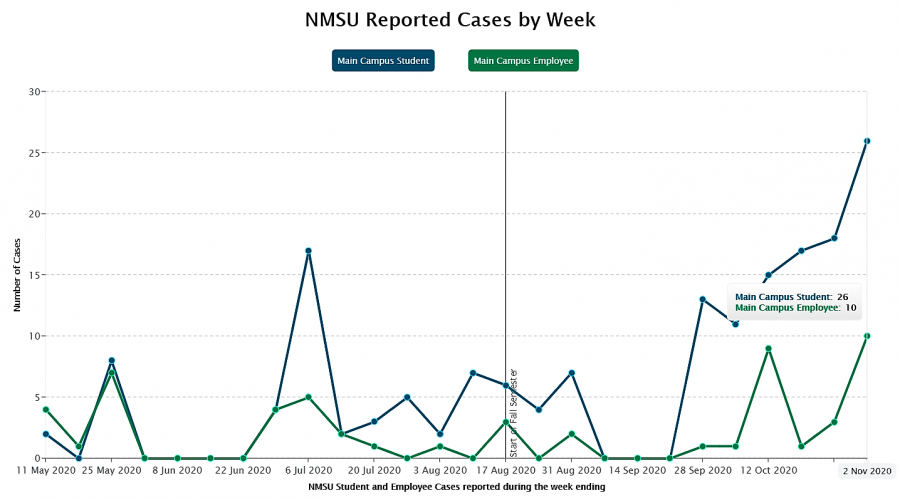 In addition to announcing Fall 2020 Commencement would not be celebrated in-person, Floros also said on Sept. 30 that all NMSU courses will transition to virtual formats after the Thanksgiving break until the end of the current semester.
Leave a Comment
About the Contributor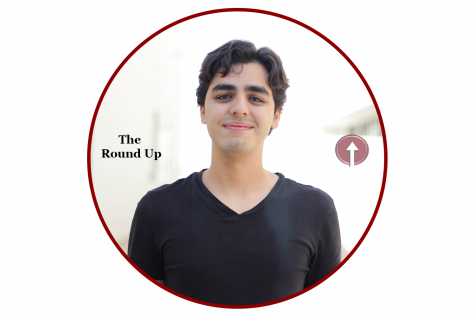 Raul Flores, Editor-in-Chief
Raul Flores is a senior at New Mexico State University. After working as a staff writer for The Round Up, this will be his first year serving as Editor-in-Chief...