NMSU Town Hall Meeting addresses Thanksgiving and spring break decisions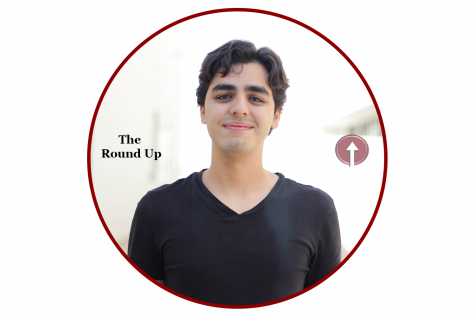 More stories from Raul Flores
New Mexico State University hosted a town hall meeting on Nov. 3 via zoom to address the rising of COVID-19 cases and spring break cancellation.
NMSU Provost Carol Parker answered student questions regarding the upcoming shift to online instruction after Thanksgiving. Parker stated that there will be no in-person classes of any type, including laboratory classes.
President John Floros said that students are more than welcome to stay on campus after Thanksgiving break. According to Floros, NMSU will remain open except for classrooms. Although, he encourages that everyone who travels out of state get tested before returning to campus.
"We know that this place is safer than many of the places outside our campus, we will continue to operate, we will continue to be open for our students, our faculty and our staff," Floros said.
Floros also mentioned the importance of safety since the number of positive COVID-19 cases in Doña Ana County are continuing to rise. This week's average is 36% higher compared to the previous two weeks. President Floros and Vice Chancellor Ruth Johnston recommend that anyone who wants to stay home should stay home.
"We want to make sure that everybody understands that this is a critical time and we need to figure out some way to slow down the virus, slow down the transmission and really get back to some much lower numbers," Floros said.
Johnston insisted on the importance of keeping distance from El Paso, which had a dramatic surge in cases over the last couple weeks. She said that students should travel to and from El Paso as much as possible. Also, students who commute are free to stay home, as Johnston assured that instructors will understand and will accommodate such students accordingly.
"We don't want anybody coming to our campus who doesn't feel safe, please work with the faculty, staff and students to make sure that there's alternatives for anyone to learn, research, train," Johnston said.
While Floros assured that there are still no recorded cases within main campus, classrooms or laboratories, he did mention there have been a couple cases in university housing. He also mentioned that most of the reported cases came from the outside.
"There might be a few, one or two cases of transmission in our housing but that's because it's a space where people live together and have asked to live together," Floros said.
Parker emphasized the importance of talking to the College Deans at any time and in any situation where a student doesn't feel comfortable approaching a faculty member or when an instructor is unable to resolve the problem.
"Students should feel empowered to go to their dean's office and seek guidance," Parker said. "The dean of students office is always the place where you can go and they will help refer you and provide guidance and resources."
The meeting was also an opportunity to address the recent announcement of spring break cancellation. Parker tackled it by saying that NMSU is closely following up their scientific advisors who are predicting December and January to be dangerous for the spread of the virus.
"We pushed back the beginning of the spring semester as far as we could but on the other end, we did not want to extend the end of the semester, so it has squeezed spring break," Parker said.
This is not the only reason for the cancellation. Parker said that a week off is encouraging students to travel out of state, and that will surely spread the virus across NMSU, something that cannot be risked because campus safety comes first.
Student employees who work on campus and are physically attending their offices should contact their supervisors if they have concerns about how their return to work will be handled after Thanksgiving break.
"Obviously, if they're traveling out of state, they have to quarantine for fourteen days," Johnston said.
The remaining time of the Town Hall meeting was dedicated to the acknowledgement of first-generation college students at NMSU. This included appearances from current students who talked briefly about their majors and backgrounds.
Leave a Comment
About the Writer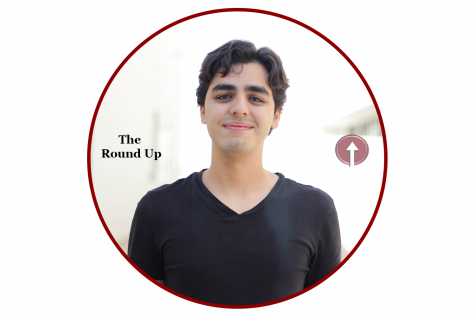 Raul Flores, Editor-in-Chief
Raul Flores is a senior at New Mexico State University. After working as a staff writer for The Round Up, this will be his first year serving as Editor-in-Chief...