Round Up Lifestyle: NMSU Tweets of the Week
More stories from Round Up Editorial Staff
Bringing you the best tweets about New Mexico State University from the week. DM us your submissions to @NMSURoundUp or use the hashtag #RoundUpLifestyle!
what will finish first, nmsu construction or nevada "poles"🤔

— jfrez (@josh_frez) November 6, 2020
*gets money back from the school and blows it on dumb shit*

NMSU: oh yeah btw you owe us $1000 still…

Me: pic.twitter.com/tOGsetrdms

— ralphycakes (@val__bailey) November 6, 2020
NMSU gets rid of spring break and charges students higher tuition

Also nmsu: 🌸🌼🌺🌞🌝 here's a mark twain quote https://t.co/oRb0CPtVZf

— el tóxico (@Jaaaavvvv) November 6, 2020
I think it means they changed around the construction cones on University again.

— Michael Marks (@MarksNMSU) November 5, 2020
https://twitter.com/mandaarias21/status/1324080811293831168?s=20
You bringing back the scooters?! https://t.co/zt3hQ4yvLE

— 💜 (@auntyylovee) November 4, 2020
The only thing we can navigate to is our bedroom,kitchen, and bathroom right now . https://t.co/KSnOQURPqQ

— KDUB🔥 (@kelsie_skye00) November 4, 2020
nmsu officials on my twitter account to see what hate tweets about im about to send out for taking away spring break: pic.twitter.com/iYkPBb746Q

— la catrina (@dadddydevito) November 2, 2020
Nmsu really put us on time out and took away our spring break??? I wasn't planning on going out bitch I just needed some time off 😭😭😭😭😭

— Chlo (@chloemjimenez) November 2, 2020
Everyone: "2021 will be better"
NMSU: "we are canceling Spring Break" 🙂

— taylor ✵ (@taylorat123) November 2, 2020
NMSU cancelling spring break is some fake ass shit. #golobos

— 💜 (@auntyylovee) November 2, 2020
https://twitter.com/adufuu/status/1323350752480305152?s=20
NMSU really said "we'll give you guys a Spring Day"

— Iliana 🌸 (@IlianaGerardo) November 3, 2020
About the Contributor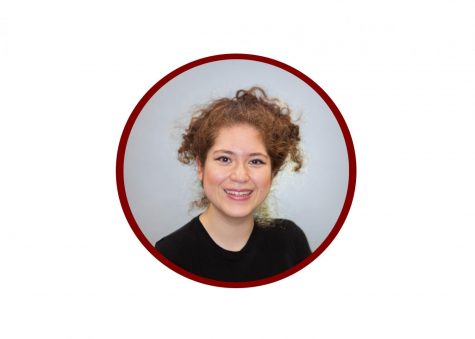 Lauren Roman, News Editor
Lauren Roman is a senior majoring in Animation/Visual Effects and minoring in Early Childhood Education. She has worked for the Round Up for three years...