Las Cruces businesses help promote NMSU Mask Up campaign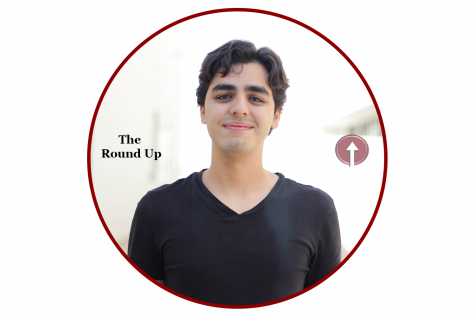 More stories from Raul Flores
New Mexico State University teamed up with Las Cruces businesses in order to promote the Mask Up campaign during the month of October.
Throughout the month, NMSU reached out to different local businesses to help promote the importance of mask safety while also encouraging the community to support these small businesses during the pandemic.
Associate Vice President of Marketing and Communications of NMSU, Justin Bannister, said that the point was to have community outreach in all the possible ways.
"NMSU wanted to make sure that we spread the message of wearing a mask as wide and far as possible," Bannister said.
Apart from reaching out to local business owners, NMSU also contacted community leaders that could potentially help spread the message in a positive way. Among these community leaders, is chief of New Mexico police department, Patrick Gallagher as well as the Las Cruces Fire Chief, Eric Enriquez.
Mike Beckett, owner of Coas Books, was photographed in his store and later featured on the NMSU Twitter account. Beckett said that he fully supports the Mask Up campaign and he always encourages people to do their part and wear a mask and respect state guidelines.
"Many elderly and health compromised people live in our community, we must do our part to protect them," Beckett said.
Beckett also mentioned that is very important for local businesses to help out now more than ever. The way he sees it, local businesses apart from being owned by Las Cruces families, also employ a lot of local people and students.
Troy Stegner, owner of Zia Comics, showed his support for the Mask Up campaign. He mentioned that his store is following governor's orders, enforcing all customers to wear a mask and social distance while shopping there.
"There is so much disinformation out there," Stegner said. "I am happy that NMSU is taking a proactive approach to stemming the outbreak of Coronavirus."
Apart from following the state guidelines, Zia Comics is also providing special service for people who can't or don't want to leave their homes. They currently offer online shopping with curb-side pickup and even free local delivery throughout Las Cruces.
"The coronavirus will be beat if we all do our part to stop the spread, if you feel sick, stay home, wash your hands," Stegner said.
Though the collaboration between NMSU and local businesses was done only during the month of October, Bannister assured that the Mask Up campaign is still working on delivering the message to the local community.
Leave a Comment
About the Writer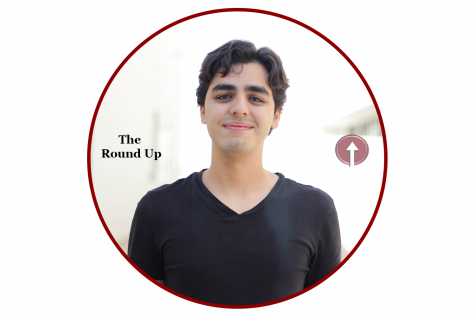 Raul Flores, Editor-in-Chief
Raul Flores is a senior at New Mexico State University. After working as a staff writer for The Round Up, this will be his first year serving as Editor-in-Chief...