Meet NMSU's new student regent: Neal Bitsie
More stories from Rachel Baggett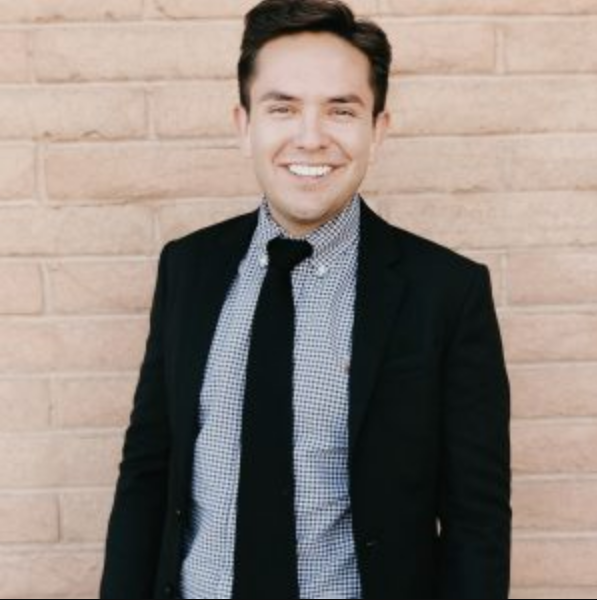 The New Mexico State University Board of Regents welcomed fourth–year Engineering Physics student, Neal Bitsie, as the new Student Regent on March 13, 2021.  
To be appointed as Student Regent, the potential candidate must be selected by the state governor and go through a series of interviews. 
"The board is usually appointed, if it's a publicly funded university, by the governor of that state," Bitsie said. "I did several interviews with the president's chief of staff, with the president of the university, with the chancellor and people from the governor's office, state senators. I was in limbo for about a month, month and a half there, waiting to hear back from it."  
Bitsie, who was previously the chief elections officer for the Associated Students of New Mexico State University, applied to be a member of the Board of Regents in September and did not receive confirmation that he had been selected as the newest member until February. 
"It was a really long process that started back in September when ASNMSU opened the application and I applied for it," Bitsie said. "I was in limbo for about a month, month and a half there, waiting to hear back from it. Finally, in early or mid-February, I got a call from a lady in the governor's office saying that I got chosen as their nomination for confirmation in the New Mexico vicinity." 
Bitsie said he has a few projects he plans to back and others he wants to put into motion. These plans range from increasing opportunities for undergraduate research to partnering with public and private companies around New Mexico. 
"I would like to continue on the trajectory that the past regent started. He really wanted to see an increase in undergraduate research," Bitsie said. "I really love the path that Chancellor Arvizu has been initiating with public and private partnerships throughout the Las Cruces and New Mexico area, helping other sources of revenue for the university."  
Bitsie also showed great passion for increasing communication between NMSU students and the Board of Regents. Bitsie said he wants to "help the facilitation of communication between students and the board of regents because, at the end of the day, New Mexico State was founded to serve students." 
Bitsie said that he feels as though many students at NMSU do not know about the Board of Regents and how they serve students. 
"Little do they know that they have a direct line to the governing body of the university through the student regent and I would like to increase and facilitate student communication of that," Bitsie said. 
Bitsie was sworn in on March 24, 2021 at his first meeting as a member of the Board of Regents.
View Comments(1)