Kanye West "Donda" Album Review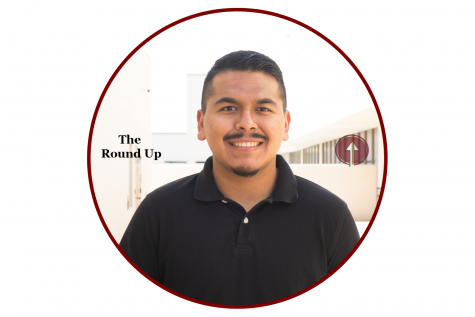 More stories from Luis Rios
After three weeks of listening parties, Kanye West's Donda has finally been released. Dedicated to his mother, Donda is the tenth solo studio album released by the Chicago rapper and producer. The project contains a whopping 27 tracks being an hour and 44-minute listen. But is Donda better than his previous project Jesus Is King? Kanye's first categorized gospel album is not as up to par to other previous works and the reason was due to its failure to creatively grasp the genre with messy composition littered in many songs. When looking back, Jesus Is King was a misstep in Kanye's discography that had poor execution to an otherwise interesting concept.  
But where Jesus Is King hobbled, Donda was able to take to physical rehab and start the process of running. Each track sounding like a concoction of dark ominous tones fostered from Yeezus yet fused with this Jesus Is King inspired angelic atmosphere that creates this wonderfully realized abstract blend of hip hop and gospel that was supposed to be in the prior project. Donda is close to being the best thing Kanye has come out with since My Beautiful Dark Twisted Fantasy if it wasn't weighed down by its duration and sloppy track-listing.  
Once the Donda Chant intro finishes, the listener is graced with the triumphant "Jail". Using a satisfying mix primarily heavy drums and background guitar riffs, the track is only elevated by the ambient chorus echoing from Kanye as he sings, "Guess who's going to jail tonight?". The track kicks it a notch further by the time JAY-Z's verse kicks in, rapping about the return of the dynamic duo that forged Watch the Throne.  
Hit after hit follows as Kanye continues to implement a similar dark meets light aura while utilizing features with purpose. On tracks like "Off the Grid" being this exciting amalgamation of trap and drill with Playboi Carti and Fivio Foreign represent their respective subgenres. Features like The Weeknd adding a certain holiness to the track "Hurricane." The funky "Believe What I Say" being somewhat akin to "Fade" from The Life of Pablo while cleverly featuring samples from Lauryn Hill's "Doo Wop (That Thing)". Then, the song "Moon" sounding straight out of Kids See Ghosts as Kid Cudi delivers such an emotional verse while Don Toliver blesses the track even further with heavenly background vocals.  
If the album stopped at fifteenth track "Donda", the project would be worthy of debate as one of Kanye's greatest albums. It is only until the long length of Donda begins to exhaust itself. With every song in the second half as amazing as "Pure Souls," there is also tracks like "Tell the Vision" Being a questionable inclusion. The track features the late Pop Smoke, and other than being a tiny interlude to an otherwise bloated project, it seems only serve the purpose of being a poor attempt to milk the popularity of the rapper after his death.  
Then, there is the awkward placement of the final songs in Donda being part two's to "Jail", "Ok Ok," "Junya" and "Jesus Lord." Nothing about these songs on a production aspect or how Kanye delivers his verses is different. The only reason to listen to these tracks is for the new features. Which is rather confusing as to why the listener would want to experience anything after the powerful "No Child Left Behind", which sounds like the perfect conclusion.  
Overall, Kanye West's Donda is a huge improvement from his last effort that takes the best qualities of Jesus Is King and his previous projects and create something sonically outstanding to his entire discography. But where the project reaches its highs, it begins to tire itself out with seemingly unfinished songs. One can speculate that Kanye will possibly pull a similar situation with The Life of Pablo and make necessary edits to Donda over time after its release, but as it stands now, a decent portion of the songs becomes a determent to the quality and listening experience of the project.  
3.5 out of 5 stars.  
Favorite Tracks: Jail, Off The Grid, Hurricane, Praise God, Jonah, Ok Ok, Believe What I Say, Remote Control, Moon, Heaven and Hell, Keep My Spirit Alive, Jesus Lord, Pure Souls, No Child Left Behind. 
 Least Favorite Tracks: Junya, Tell The Vision, Jail pt. 2, Junya pt. 2. 
Leave a Comment
About the Contributor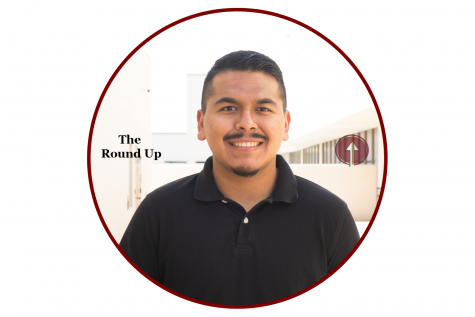 Luis Rios, Lifestyle Writer
Luis Rios is a senior entering his fourth year at The Round Up and his second year as Political Writer. As he works towards completing his major in Journalism...