Lil Nas X "Montero" Album Review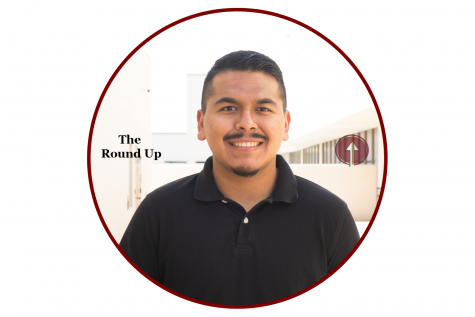 More stories from Luis Rios
Ever since his gigantic hit "Old Town Road", – which sat 19 weeks at top of the U.S. Billboard Hot 100 chart and became the longest-running number-one song charted since 1958, according to Billboard – questions would surround Montero Lamar Hill, better known as Lil Nas X, on whether he would prosper to stardom with his sudden rise of fame or fall to obscurity with the other one hit wonders in the music industry.  
Those questions were answered after the release of "MONTERO (Call Me by Your Name)", X's first single leading to his new album, giving the Atlanta native his second number one hit. The song itself introduces this dynamic shift to the artist's persona as he becomes more open to his sexuality. With a more abrasive nature to his sound, X is able to strike gold again by creating another infectious melody and chorus that was shown in "Old Town Road".  
Now with the release of his first studio album, MONTERO provides a decent collection of tasteful tracks that are more than worthy of replay value. Where the album falters with lackluster subject matter and later tracks being lesser in enjoyability compared to earlier songs, the project is a fairly solid debut and is evidence that Lil Nas X is here to stay.  
After the title track, what follows is a string of songs that discuss X's sudden success. In the hip-hop centric "INDUSTRY BABY", X is basically running a victory lap as he raps about blowing up and staying popular in the music business with lines like, "Funny how you said it was the end. Then I went did it again." The production itself, along with a bouncy, heavy bass, is accompanied with these background horns that really add to that "winning" attitude in the lyrics. The feature from Jack Harlow is also a smart inclusion as he smoothly raps through the latter half of the track while bringing a similar boisterous energy since he is another rising artist after blowing up with "WHATS POPPIN".  
X also calls out the naysayers in his personal life like his family that now want to be a part of his newfound popularity in the tracks like "DEAD RIGHT NOW". The tone in here is a bit more solemn as he talks about his personal issues with his family and him dealing with suicide during his younger years. Even with this serious topic, the song has an incredibly catchy chorus with, "I'll treat you like you dead right now. I'm on your head right now." 
Then there are a handful of tracks like "THAT'S WHAT I WANT", "LOST IN THE CITADEL" and "LIFE AFTER SALEM" that touch upon X's love life. These tracks, while they do provide different perspectives in his experience in relationships and the romance he's seeking, it becomes harder to keep interest later in the album even when narratively, they don't seem to fit in the rest of the composition X is creating since he starts talking about more personal matters mixed with his stardom further in the project.  
When hearing the later tracks in the album, the listening experience starts to falter as X takes a slower approach that is smart in concept, but not well executed in practice. Tracks like "VOID" where X is basically writing a letter to his past self doesn't inherent any interest especially with a chorus that fails to have any footing. It also doesn't help that the track has to follow "SUN GOES DOWN" which explores similar theme as it has X reflecting further on his past but done extremely better with depressing yet deeply personal and effective lyrics like "These gay thoughts would always haunt me. I prayed to God would take it from me."  
The song "DON'T WANT IT" shares a similar problem in being another skippable track that again, talks about X's rise to fame. There is only so much perspective that can be explored with that topic and it reached its breaking point already before "DON'T WANT IT" started playing.  
When reaching the closing track "AM I DREAMING" featuring Miley Cyrus, X has given us the same message he implied throughout his album, that he has matured since "Old Town Road". With the single guitar that has violins slowing build up in the background, the track has a sense of desperation mixed with triumph with gaining fame at a young age.  
As a debut album, MONTERO does well in introducing the "new and improved" version of Lil Nas X. Where X fumbles in creating more distinct subjects for his overall album listening experience, there are still quality highlights of well performed chorus' and verses with excellent production throughout. While his first album certainly showcases the potential in X, hopefully that potential is carried and goes further above MONTERO in a future project.    
RATING: 3/5  
Favorite Tracks: MONTERO (Call Me By Your Name), DEAD RIGHT NOW, INDUSTRY BABY, ONE OF ME, DOLLA SIGN SLIME, SUN GOES DOWN, AM I DREAMING 
Least Favorite Tracks: TALES OF DOMINICA, VOID, DON'T WANT IT, LIFE AFTER SALEM 
View Comments (2)
About the Contributor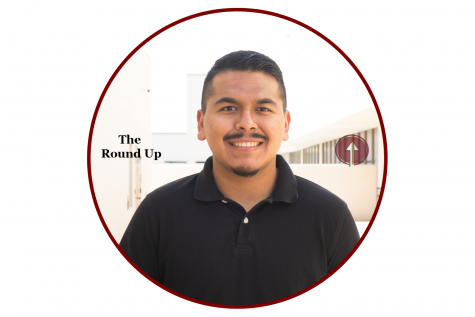 Luis Rios, Lifestyle Writer
Luis Rios is a senior entering his fourth year at The Round Up and his second year as Political Writer. As he works towards completing his major in Journalism...