NMSU updates new mask policy for all employees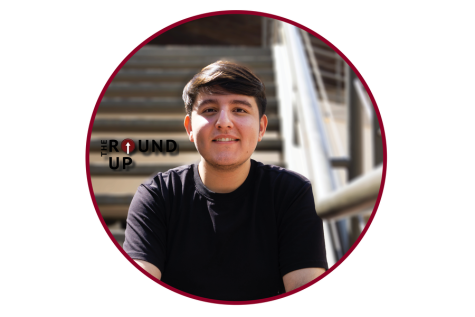 More stories from Ernesto Cisneros
Effective immediately, faculty across the New Mexico State University systems will no longer have a mask exemption when teaching or performing tasks indoors.  
In a joint statement sent to all NMSU employees, Vice Chancellor Ruth Johnston and Provost Carol Parker said NMSU was informed by the New Mexico Higher Education Department that the mask exemption policy could not continue due to the rise in COVID-19 cases throughout the state.  
A portion of the statement read, "As you know, due to the significant community spread of COVID-19 in many New Mexico counties, the NMSU system is now requiring everyone, vaccinated or not, to wear a mask indoors on all NMSU system campuses and offices around the state."    
Under the previous exemption, fully vaccinated personnel were given clearance to remove their masks when teaching or performing tasks if the six-foot distance rule was practiced. With the updated terms, faculty are only allowed to remove their masks if alone, in their workspaces.  
According to Vice Chancellor Johnston and Provost Parker, these provisions will remain in effect until the middle of October as outlined by the newest public health order issued on Sept. 15, 2021, by the New Mexico Department of Health.  
One of NMSU's leading specialists on the COVID-19 response, Dr. Kathryn Hanley, regent professor in the biology department, said it is important for faculty to abide by these updated terms to ensure the safety of students and anyone else they may come in contact with.  
"The virus is changing, initially we thought it was acceptable [previous mask policy] because it followed the general guidance…now people are inside and there's increasing cases. It's more prudent and safer to make the mask policy in place," Hanley said.  
Hanley also expressed that it is important for staff to show guidance when following the mask policy as it could affect students' willingness to follow covid procedures.  
"It's important that faculty do this [follow updated mask policy] to model behavior for students and ensure that there are no mixed messages," Hanley said. 
As for students and outside vendors, there are not any updated mask procedures. Masks are still required in all indoor spaces regardless of vaccination status, according to the joint statement provided by Johnston and Parker.  
Questions regarding the updated policy can be sent to [email protected].
Leave a Comment
About the Writer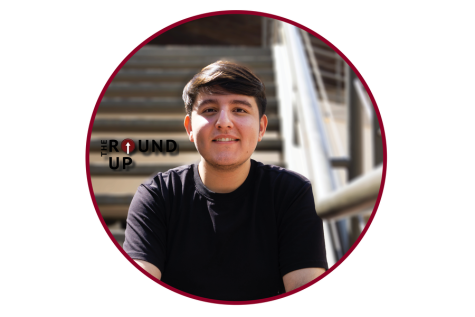 Ernesto Cisneros, Managing Editor
Ernesto Cisneros is a senior here at NMSU studying Journalism & Media Studies along with Government (Political Science). He also has two minors in...