Efforts continue to departmentalize NMSU's Borderlands & Ethnic Studies Program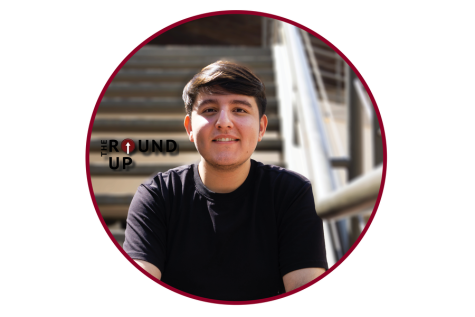 More stories from Ernesto Cisneros
Professors, community members and alumni across the state are urging New Mexico State University's administration to create a new department on campus that would house the Borderlands & Ethnic Studies (BEST) program, as well as Native American Studies and Chicano studies.  
Currently, the BEST program is only offered to students as a graduate certificate under the department of criminal justice and is taught by professors from multiple colleges. Some of the program's core curriculum examines the social and institutional problems affecting borderlands/minority communities.  
With the creation of a new department, some of the goals would be to expand and unify faculty who teach Ethnic Studies and related courses under one umbrella, according to Dr. Dulcinea Lara, program director.  
"NMSU is a Hispanic-Serving Institution with over 60% students of color and is far behind in creating departments like these that teach about the true histories, legacies, and contemporary issues facing communities of color. There have been varying levels of success in creating some programs at NMSU, but none of these offer majors and they are all housed disparately within other departments," Lara said.  
Efforts to create the department have been around for a while but gained momentum after the 2018 ruling of Yazzie/Martinez v. State of New Mexico, where the court ordered the State of New Mexico to provide adequate educational resources to students who may be "at risk" or falling short of being "college and career ready."  
If created, Lara said one of the department's objectives would be to establish a curriculum that prepares future educators for those inequities.  
"Departmentalization also responds directly to the Martinez and Yazzie v. State of New Mexico lawsuit by working with education faculty in the College of Health, Education, and Social Transformation to prepare future educators to teach classes with a lens that focuses on all people– not just one dominant people or dominant perspective," Lara said.  
However, Lara argued the general focus is to expand the program's potential and make BEST more visible to students.  
"Departmentalization will grow enrollment numbers, allow faculty the opportunity to create robust majors, minors, and graduate degrees– and really attract students who want these classes as central and transformative to their education," Lara said.  
Cynthia Wise, the graduate assistant for BEST, said departmentalization is crucial especially for students looking for variety in courses of Chicano or Hispanic studies.  
"Departmentalizing ethnic studies and bringing those courses under one umbrella would make it easier for students to find those courses to begin with and would help bring people together who are like minded," Wise said.  
Wise has been the graduate assistant for BEST since 2019 when the program was first established, and believes students are interested in a new department that would bring more resources to ethnic studies at NMSU.  
For Yesi Llerenas, a current graduate student in the BEST program, departmentalizing would finally create a "home" for the program and offer more educational guidance in their studies.  
"Oftentimes at NMSU when there isn't something that's institutionalized or departmentalized, you feel isolated and who do I go for resources, what classes do I need to take, so I think it'd be really important for students to have the support," Llerenas said.  
Lara and other faculty members in the BEST program have created a petition that anyone can sign in support of the creation of a department in Borderlands & Ethnic Studies.  
The petition has reached over 380 signatures and garnered some letters of support from faculty and alumni associated with New Mexico State University, The University of New Mexico, The University of Texas at El Paso, the New Mexico chapter of the National Education Association and affiliates with the New Mexico Public Education Department.  
A link to the petition can be accessed here: Borderlands & Ethnic Studies Petition 
Leave a Comment
About the Writer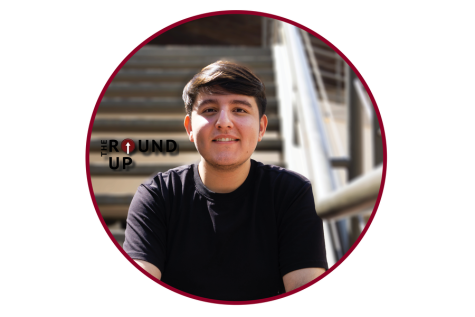 Ernesto Cisneros, Managing Editor
Ernesto Cisneros is a senior here at NMSU studying Journalism & Media Studies along with Government (Political Science). He also has two minors in...