Holiday Movie Guide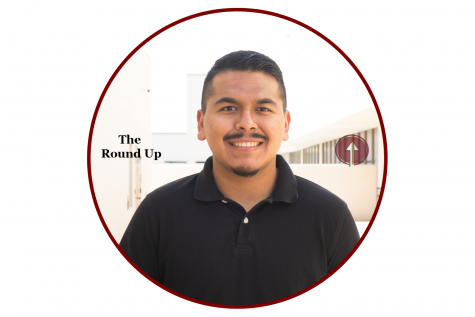 More stories from Luis Rios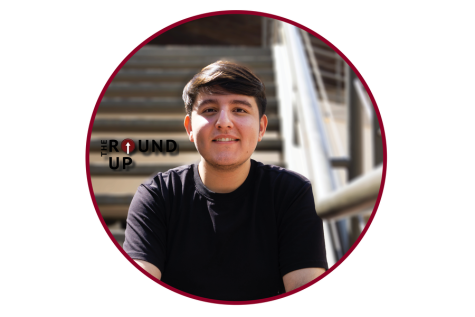 More stories from Ernesto Cisneros
A present just for you, The Round Up's 2021 holiday movie guide  
It's that time of year again! The holidays have arrived and what better way to celebrate than to watch a movie and kick back. So grab your popcorn, snuggle under the blankets, and nestle in for some classics that will bring back your childhood nostalgia with some untraditional takes. Here's a compilation of our favorite movies to help you relax and unwind this holiday season courtesy of The Round Up's staff, enjoy!  
Home Alone 2: Lost in New York (1992)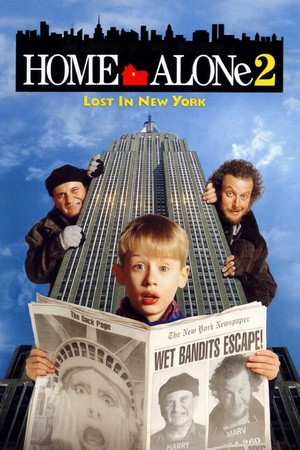 Suggested by Ernesto Cisneros, staff writer   
If you grew up in the early 2000s or late 90s, then this Christmas classic is no stranger to you. Based on its predecessor Home Alone, this iconic movie follows the McCallister family in their latest journey to find ever so precious and innocent, "KEVIN!" (Macaulay Culkin) in the Big Apple after forgetting him once again on the family Christmas vacation. If you're a fan of drama, comedy and fun, this movie along with the original is a must watch.   
Elf (2003)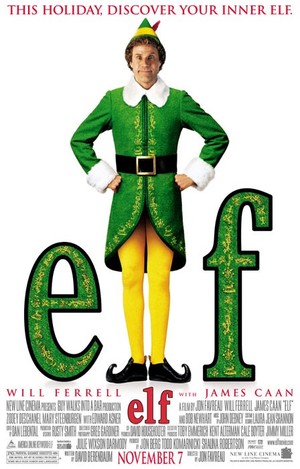 Suggested by Julianna Trujillo, sports writer  
This movie is a Christmas classic that follows Buddy the elf (Will Ferrell) in his journey of finding his biological parents. As a baby, Buddy was swept away in Santa's sack from his orphanage and raised by the other elves at the North Pole. However, they discover that he's not like the other elves because of his height and decide to send him off on a magical endeavor to be with the other regular humans with the hopes that he finds his true family. Filled with comedy, joy, and purity, Will Ferrell doesn't disappoint in this film.  
Four Christmases (2008)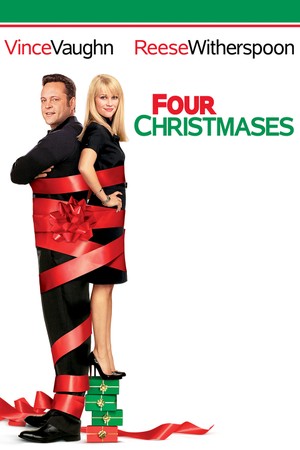 Suggested by Emma Hood, multimedia specialist 
A movie that truly brings family dysfunction and comedy under one roof. Brad (Vince Vaughn) and Kate (Reese Witherspoon) are a happily married couple that skip town every Christmas and celebrate it in their own way. However, when the couple's latest excuse for missing family Christmas backfires on them, they are forced to spend the holidays with their parents, who happen to be divorced. Brad and Kate land up celebrating four Christmases rather than kicking it up in Fiji like they had hoped. If you are a diehard Reese Witherspoon fan, this movie might just satisfy your crave.  
Die Hard (1988) 
Suggested by Raul Flores, editor-in-chief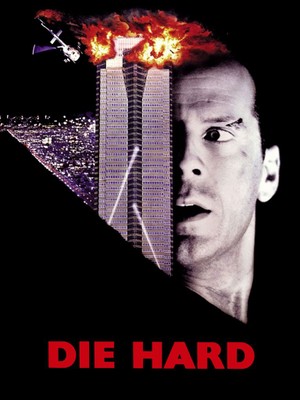 There's an ongoing debate in regard to Die Hard being a Christmas movie or not, but honestly, this Bruce Willis action classic is too good not to be mentioned within this list. Officer John McClane from the NYPD is visiting his estranged wife in Los Angeles during Christmas Eve. Her office party gets interrupted by a terrorist group and McLane must fight his way around the tall skyscraper while the situation escalates. It's an entertaining action flick from the late 80s that has Christmas vibes all over it, you won't regret watching this one.  
The Polar Express (2004) –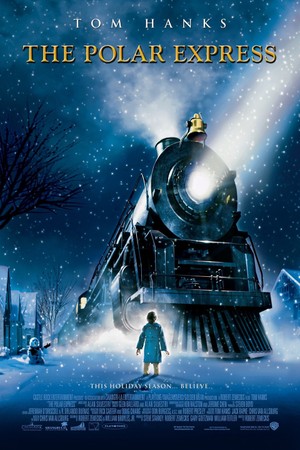 Suggested by Elijah Nix, staff writer  
Based on the book by Chris Van Allsburg, this film is highly underrated and will bring pure Christmas joy for everyone, including the kiddos. The story is about a group of kids that hop on a magical train taking them to the North Pole to see Santa and the Elfs as they all prepare for Christmas. Tom Hanks narrates as the conductor and guides the children into having a magical, snow-filled, once in a lifetime experience on "The Polar Express" while teaching them about the importance of believing.  
Jingle All The Way (1996)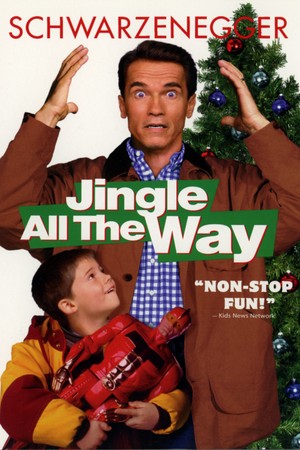 Suggested by Luis Rios, political writer 
A father (Arnold Schwarzenegger) trying to find the hottest toy of the holiday on Christmas Eve. In that premise the film doesn't hold back in the zaniness and antics the father goes through, as if you're watching a live action cartoon. "Jingle All the Way" is a family movie that appeals more  to adults than kids. From its satirical approach to capitalism to some genuinely funny scenes quotes from Schwarzenegger and the cast, this film also fills the cheesiness you might want for a holiday themed movie night.  
It's a Wonderful Life (1947)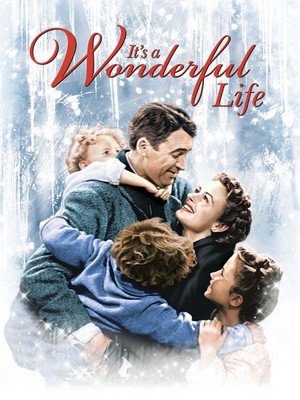 Suggested by Rachel Baggett, news editor  
When talking about classic holiday films, "It's a Wonderful Life" should always be mentioned. Before ending his life, George Bailey (James Stewart) is saved by Clarence (Henry Travers), a guardian angel. Clarence then shows Bailey what life would be like if he wasn't born. Aside from being full with the Christmas aesthetic, the film's theme of self-worth and sacrifice make it a remarkable viewing experience. For a film that tugs on the heartstrings, it will leave you with a positive message and, hopefully, grateful to be spending the holidays with the ones you love. 
 Batman Returns (1992)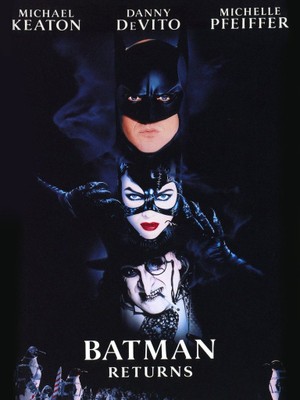 Suggested by Fisher Easley Smith, staff writer 
​​Not only does the entirety of "Batman Returns" take place during Christmas, but the abundance of set design, themes and score give the film a holiday nostalgia with sprinkles of darkness that are common with the superhero. Batman (Michael Keaton) must stop The Penguin (Danny De Vito) and Catwoman (Michelle Pfeiffer) from destroying Gotham. Apart from being a good holiday movie, it's just a good movie in general and a perfect sequel to director Tim Burton's 1989 "Batman". If you enjoy action and want to widen your holiday movie catalog, definitely give this movie a watch.  
Christmas With The Kranks (2004)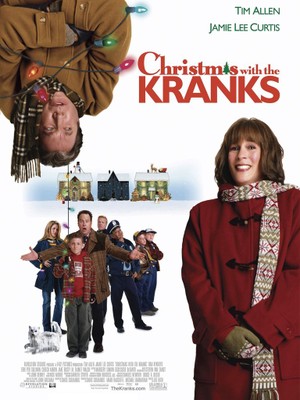 Suggested by Selema Graham, multimedia specialist  
Luther (Tim Allen) and Nora (Jamie Lee Curtis) skip their usual holiday festivities when they learn their daughter Blair won't be home with them to celebrate. Instead, the Kranks plan a Caribbean vacation until they get the good news, on such short notice, that Blair and her fiancé will be home for the holidays. The Kranks must rush to shop, plan, and prepare for a Christmas they didn't see coming before the big day arrives. Can Luther and Nora Krank save Christmas? I guess you'll have to watch and find out. Tim Allen and Jamie Lee Curtis are an iconic duo that will bring you satisfaction.  
Dr. Seuss' How The Grinch Stole Christmas (2000)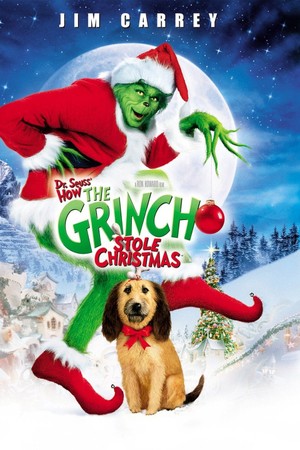 Suggested by Xavier Dominguez, managing editor  
A nostalgic experience for those born in the early 2000s, the live action adaptation to Dr. Seuss' children's book is always a joy to watch. The Grinch (Jim Carrey), plots to steal anything that signifies with yuletide from Whoville. Carrey, in his performance, is the purest example of a human cartoon character as his interpretation of The Grinch is the most standout role of the film's entirety. Recommended for anyone who enjoys Carrey's movies or is looking for a holiday movie that can provide a mix of genuine and cheesy laughs.  
Rise of the Guardians (2012)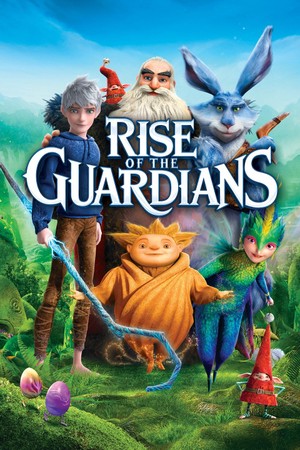 Suggested by David White, sports writer 
What happens when you have the holiday mascots battling evil? Dreamworks' "Rise of the Guardians" is the result. Based on William Joyce's book series "The Guardians of Childhood", the film follows Jack Frost (Chris Pine) with other prominent mythical characters any child would know as they battle Pitch Black aka the Boogeyman (Jude Law). While Christmas is only a small portion of the overall story, this makes a great film for the holidays for its themes of believing and wintery aesthetic. Overall, it's a heartwarming experience and worth the watch with family, especially if some of those family members are kids.  
National Lampoon's Christmas Vacation (1989)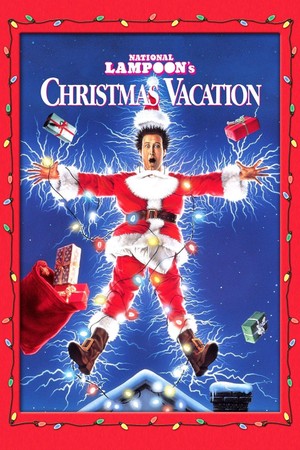 Suggested by Hannah Zamora, staff writer  
The third installment from the "National Lampoon's Vacation" series goes into the holidays. Clark Griswold (Chevy Chase) wants to have the perfect Christmas for his family and with that, the exact opposite happens. What follows are scenes of joke after joke following in quick succession that somehow stick the landing. If you are someone that wants slapstick humor in your holiday, look no further than "National Lampoon's Christmas Vacation" as it delivers that in droves.  
White Christmas (1954)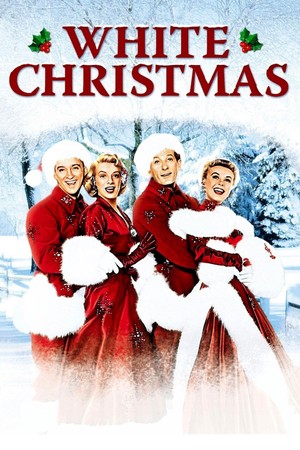 Suggested by Shelley Doyle, sports writer 
A holiday classic in the form of a musical. After serving in World War II, singers Bob Wallace (Bing Crosby) and Phil Davis (Danny Kaye) join sister act Betty (Rosemary Clooney) and Judy Haynes (Vera-Ellen) to help their former commander save his lodge in Vermont. With the film being a musical comes holiday inspired performances that give a merry nostalgia when watching it today. If you want to watch a film with romance and exploring the generosity of the holidays, this should be the movie to watch.  
Leave a Comment
About the Contributors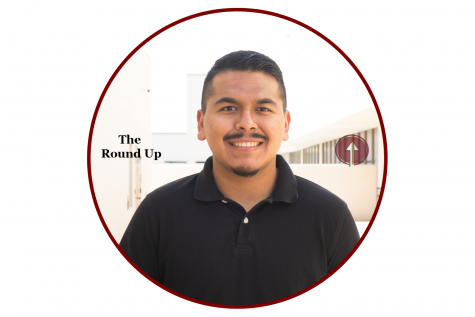 Luis Rios, Lifestyle Writer
Luis Rios is a senior entering his fourth year at The Round Up and his second year as Political Writer. As he works towards completing his major in Journalism...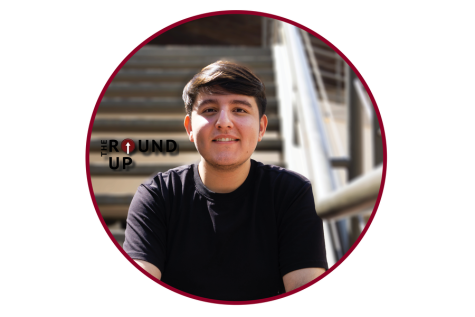 Ernesto Cisneros, Managing Editor
Ernesto Cisneros is a senior here at NMSU studying Journalism & Media Studies along with Government (Political Science). He also has two minors in...