Chancellor's first town hall of 2022 addresses COVID-19 updates, in-person classes and employee vaccine mandates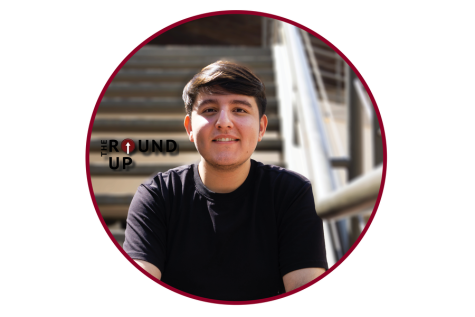 More stories from Ernesto Cisneros
Chancellor Dan Arvizu and his leadership team met over Zoom on Jan. 18 to update the New Mexico State University community about ongoing COVID-19 measures. Concerns about employee vaccination requirements, masks and in-person classes, were discussed.   
Arvizu opened the discussion by welcoming Aggies back to campus from the holiday break while emphasizing the importance of COVID-19 protocols. Getting vaccinated or following through with weekly testing are still required for students and staff.  
Data presented by John Webster, NMSU's COVID-19 project manager, highlighted the covid positivity rate for its main campus is relatively low at 0.7% in comparison to Doña Ana County at 17%. According to this data, switching back to fully online course delivery is unlikely at this time despite some concerns from students due to the Omicron variant. 
Arvizu noted that the university is vigilant of the Omicron variant spread on the East Coast and rising cases in New Mexico but explained the university is prepared to adjust operations if necessary.  
Vice Chancellor Ruth Johnston emphasized that students are eager to be on campus while mentioning that a third of classes are already being delivered face to face.  
"I know there is a number of questions that are out there, but we increasingly hear from students that they want that in person experience," Johnston said.  
Acting Provost Renay Scott stated that she didn't foresee any possibility of campus being closed again.  
"I think we're in a new time in our lives, I think we're going to have to learn to live with covid and we know that with this variant it is certainly transmissible but I'm not foreseeing that possibility [closing campus]," Scott said.  
Johnston iterated the point of wearing masks indoors, particularly K95 grade which are supposed to be more protective than a cloth or lower grade mask. To combat this, the university ordered about 10,000 K95 masks which will be dispensed for free in vending machines across campus.  
NMSU employees, including student employees, will still be expected to follow existing vaccine requirements despite the Supreme Court's strike down of the Occupational Safety and Health Administration's vaccine mandate.  
"We are maintaining course with our full vaccination deadline of Jan. 4 and our booster mandate which falls directly in line with the state employee mandates," Webster said.  
Employees are expected to have their booster by Feb. 9 or must receive a booster within 4 weeks of eligibility under guidance from the Centers for Disease Control and Prevention. Webster said that people who were non-compliant on full vaccination by Jan. 4 and submitted an exemption after this deadline "are non-compliant" in the system.  
Arvizu remained optimistic about the university's vaccination efforts, highlighting that 97% of employees and 89% of students were vaccinated while 99% of the NMSU community was compliant with testing and vaccination protocols.  
Questions for the next town hall can be submitted on the Chancellor's website.  
Leave a Comment
About the Writer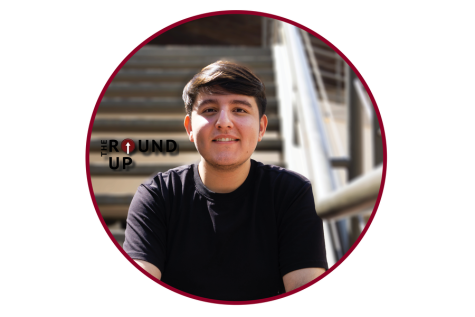 Ernesto Cisneros, Managing Editor
Ernesto Cisneros is a senior here at NMSU studying Journalism & Media Studies along with Government (Political Science). He also has two minors in...