ASNMSU Senate approves funding for community outreach trip and resolution related to voting rights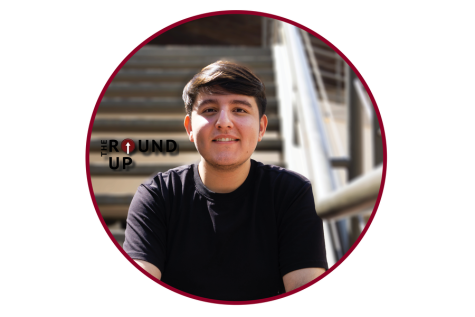 More stories from Ernesto Cisneros
The 65th Senate of the Associated Students of New Mexico State University met for their first session of the new year on Jan. 20. Appropriations for ASNMSU's Department of Community Outreach and a resolution concerning the John R. Lewis Voting Rights Act was passed. 
Bill 82, passed by a roll call vote of 22-2, will give $2,000 for the Department of Community Outreach to attend the 2022 New Mexico Association of Student Councils Conference in Albuquerque, New Mexico.  
The conference, comprised of middle and high school student councils from across the state, will host networking and outreach initiatives. The allocated funds will cover expenses for six members and allow the department to inform prospective students about ASNMSU and its role in the university.  
Senator Sophie Pettes, one of the bill's sponsors, wrote in an email statement that she "was proud to sponsor this bill in honor of all the leadership skills it [past conferences] taught me growing up."  
Danielle Hamilton, director of community outreach, presented the bill alongside Pettes and emphasized some of the benefits of this trip.   
"For the high school side and those attending the workshops, it [the conference] helps them fill that gap and make that transition easier from high school to college, it helps them grow as people in the workshops we host," Hamilton said. "It also allows for a great opportunity to promote what ASNMSU is."   
The talk of the night was not only Bill 82 but also Resolution 7 which had a few mixed reactions.  
Resolution 7, passed on a roll call vote by 21-3, will endorse the House of Representatives' John R. Lewis Voting Rights Act and urge the U.S. Senate to "use every available tool in their toolbox" to pass voting reform legislation.  
Senator Kaleb Herndon called for a recess to review the resolution on the grounds that "ASNMSU is a non-biased organization."  
Herndon argued that senators deserved to review the resolution before sending it to Congress and state representatives but a vote to go into a 15-minute recess did not pass.  
The resolution reads, "We strongly and fully endorse 'the Freedom to Vote: John R. Lewis Act' to ensure all Aggies and all Americans can be ensured of free, fair and secure elections."  
Senator Adan Armijo, the sole sponsor of the resolution, said its passage is important because of the impact that ASNMSU Senate can give to students regarding this issue.  
"Having a platform as large as us, we need to make sure that to get the changes we want, we have to be able to cast a fair and secure vote and to make sure that's as easy as possible," Armijo explained.  
Armijo went on to say this resolution will not only encourage students to exercise their right to vote but to have assurance that this right is protected.  
"I think it'll give them more access, I think especially with the times we're living in, good, bad or ugly, that we all have an opinion, and we should be able to make that opinion heard easy and fairly at the election box, wherever that is," Armijo said.  
The resolution further states that copies be sent to both of New Mexico's senators, Martin Heinrich and Ben Ray Luján to show that students want voting reform passed. Just last week, the U.S. Senate failed to pass a voting bill that would've addressed some of the concerns outlined in Resolution 7.  
Some of the other bills that were passed gave funds to the Indian Student Association, Computer Science Graduate Student Organization and the Psychology Graduate Student Organization. Graduate Senator Omid Jafari was a sponsor for most of those bills.  
The next senate meeting will be held Feb. 3 at 6 p.m. in the Corbett Senate Chambers.  
Leave a Comment
About the Writer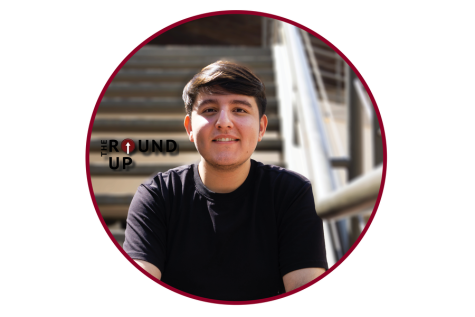 Ernesto Cisneros, Managing Editor
Ernesto Cisneros is a senior here at NMSU studying Journalism & Media Studies along with Government (Political Science). He also has two minors in...