ASNMSU Senate passes resolution acknowledging Debbie Peel's service to the association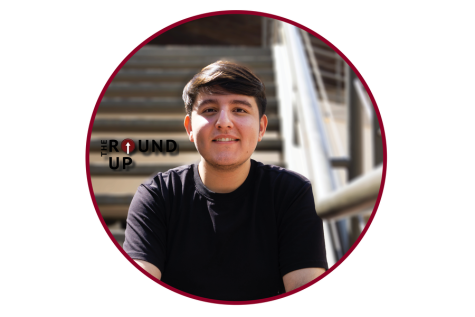 More stories from Ernesto Cisneros
The 65th senate of the Associated Students of New Mexico State University gathered on Feb. 17 for their fourth meeting of the semester to approve appropriations for Aggies Without Limits and the Pride of New Mexico Marching Band. A resolution was also passed acknowledging the service of one of their own — Debbie Peel — who is parting ways with the association after serving a six-year tenure with university.  
Peel is the current fiscal adviser/business manager for ASNMSU and has given support to many students who have been involved within student government. A heartfelt sentiment and appreciation filled the chambers as Peel was formally commended for her service in the passage of Res. 23.  
The resolution acknowledged her dedication and advocacy of the organization while stating that "Peel be given the upmost gratitude and appreciation for her service at NMSU."  
The sponsor, Sen. Adan Armijo, was emotional as he presented this resolution thanking her for her support in transforming the organization through her role.   
"Her leadership style and her kindness that she brings to everything and really the hard work she gives to the association, it just means a lot especially to the students and if you've worked with her you know why," Armijo said. "Debbie I can't say thank you enough for everything you've done for us but we thank you and I'm so excited to see what other places you get to go."  
Peel thanked Senate and everyone in the association for their kindness and consideration towards each other while emphasizing that good stewardship continue to be practiced. Peel was given a standing ovation upon conclusion of her remarks.  
The Pride of New Mexico Marching Band and Aggies Without Limits were also highlighted organizations of the night, scoring some big appropriations for equipment purchases and funds for a community service trip.  
Bill 92 will appropriate roughly $46,000 for the marching band to make equipment purchases such as instruments and accessories for their travel trailer. Sponsor Sen. J-D Soltero said this bill was needed in order to help them perform.  
"They work very hard and they do amazing things and it's a privilege to be able to sponsor them and continue their journey and growth and get them the stuff so they could actually perform 100% the way they want to," Soltero said.  
Bill 89, sponsored by Sen.Grace Igwe, will provide $3,600 for travel expenses of five students in Aggies Without Limits to go to Honduras in preparation of a summer service project that would build a pedestrian bridge in Colonia Villa Madrid, Honduras.  
Igwe said she sponsored the bill because Aggies Without Limits does great work internationally and makes an initiative to impact the people it works with.  
"I think it was just a really good bill that ASNMSU supported just because AWL has been doing this kind of international service for so many years, like they have a threshold where they have to benefit a minimum of 100 people and they fundraise 100% of everything, all the materials, and I just think it was really good that the Senate supported this," Igwe said.   
The trip will take place this March over spring break.
Leave a Comment
About the Writer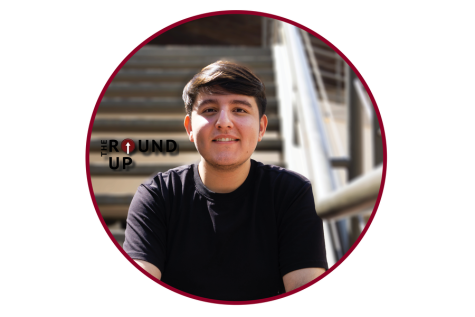 Ernesto Cisneros, Managing Editor
Ernesto Cisneros is a senior here at NMSU studying Journalism & Media Studies along with Government (Political Science). He also has two minors in...