AAPI visibility on NMSU campus and the next steps to be seen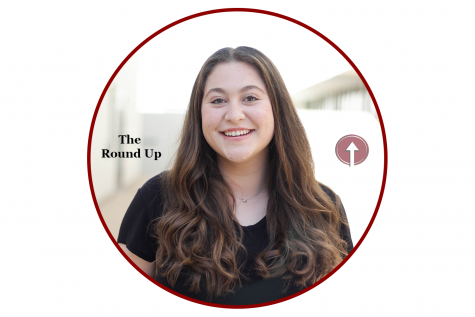 More stories from Hannah Zamora
Currently, New Mexico State University does not have any university run programs that serve Asian/Asian American and Pacific Islander [AAPI] identifying students. Several NMSU students have stepped forward and are working to enhance visibility and create support services for AAPI students alongside NMSU administration.
Ph.D. student in the astronomy department Audrey Dijeau highlighted the importance of acknowledging the diversity within the acronym AAPI and the community itself. "It's diverse in basically every way you can possibly think of," Dijeau said.
"It is important for all of us to understand that while AAPI students may be well-represented in certain fields (e.g.,, STEM), and while graduation rates are relatively higher among AAPI students, AAPI students still face particular systemic and structural challenges," Vice President of Equity, Inclusion and Diversity Teresa Maria "Linda" Scholz shared.
 University Programs for AAPI identifying students
NMSU does not have a university run diversity program for AAPI identifying students. There are many student run organizations that serve the AAPI community on campus; however, the longevity of these organizations is not guaranteed in comparison to a university run program, Dijeau shared.
"Currently, NMSU does not have an AAPI diversity program. However, the existing diversity programs—American Indian Program, LGBT+ Programs, Chicano Programs, Black Programs and Military and Veterans Programs—are working on intersectional programming that centers supporting all students." Scholz said
Ph.D. student in the electrical engineering department Sarbajit Basu explained that Dijeau initially brought up concerns about the lack of resources available from the university for AAPI students at a Graduate School Leadership Meeting and the initiative took off from there.
"We talked to Dr. Scholz and Dr. Scholz realized and she said that [she] understood that we have very strong concerns and that she understands that this has been discussed before at NMSU," Basu said.
Dijeau explained that herself and other students would like to see community space on campus, a website to share resources with students, campus events to celebrate and acknowledge AAPI communities, events with guest speakers and an expansion of course offerings.
Additionally, Dijeau mentioned that herself and other students have discussed disaggregating the data available on the NMSU Office of Institutional Analysis [OIA].
"If you look there [OIA website], you can see some really aggregated groups. They don't readily present disaggregated data on Asian students and international students even are all in one cap ethnicity as defined by that office," Dijeau said. "Also, students who identify as two or more races are all aggregated, so you don't get to be in both."
Next steps for an AAPI diversity program
Dijeau and Basu have spoken with Vice President of Equity, Inclusion and Diversity — Dr. Scholz as well as other members of university leadership and are currently "in very strong talks with all the NMSU groups," Basu said.
"She [Scholz] got a meeting with the diversity program directors and us, and they've just been so supportive of what we're trying to do. They've opened doors to us, and I know there will be challenges ahead, you know money is an issue that I think everyone has, but the doors have been opened basically," Dijeau shared.
Basu explained that setting up a website with resources will be job one, as well creating social media handles and setting up a space for members to meet on a regular basis, with the end goal being a university funded program for students.
Scholz shared that in her conversations with Basu and Dijeau several programs have been identified for the upcoming 2022-2023 school year.
"In the fall, we'd like to plan a social that can bring students, staff and faculty who identify with AAPI communities and cultures together with students, staff and faculty who support AAPI students. We have also discussed inviting and sponsoring a guest speaker next spring during Asian American Heritage Month. Additionally, AAPI students will be able to collaborate with existing diversity programs to identify aspects of programming that are inclusive of AAPI lived experiences throughout the academic year," Scholz said.
How to support the initiative
Dijeau shared that they have received a great deal of support and encourages any students to join to let their voices and needs be heard.
"Our email group is all about making sure that people's voices are heard. Again, we welcome anyone you don't have to be Asian or Pacific Islander to get involved with us so you can be an ally. And of course, we are definitely trying to work in solidarity with other groups like the other diversity programs," Dijeau said.
One of the best ways to help the initiative is by spreading the word to people across the NMSU campus, Basu explained.
"Right now, Audrey brings in the Asian American perspective, I bring the Asian Indian perspective, but we would absolutely definitely love to have more perspectives come in and actually form our mission and vision better," Basu added.
The email list can be joined via Microsoft 365 Outlook at Students for Asian and Pacific Islander Student Support at NMSU. Contact Audrey Dijeau at: [email protected] or Sarbajit Basu at: [email protected] with any additional questions.
Leave a Comment
About the Writer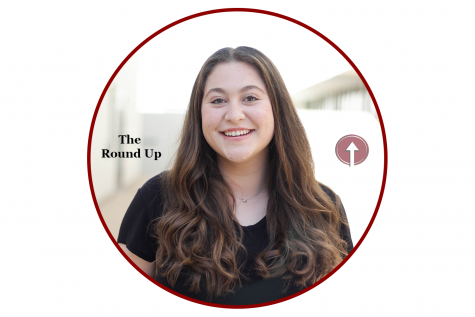 Hannah Zamora, Staff Writer
Hannah Zamora is a sophomore entering her second year at The Round Up as a Staff Writer. She is pursuing a major in Communication Disorders and plans...