What to expect from NM State basketball under Greg Heiar next season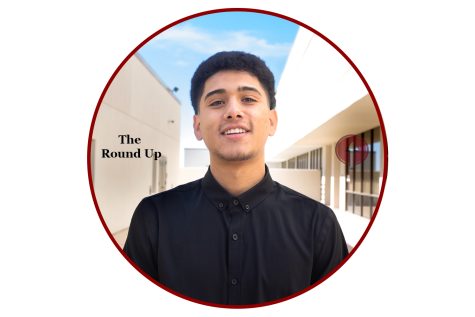 More stories from Matthew Robledo
Since the end of the Jans era, New Mexico State University has changed not so much culturally but personnel wise. Since the addition of Head coach, Greg Heiar, in late March the Aggies have signed seven new faces to the program. The signees were expected as the program lost seven players from the past season. Of those seven, four were regular starters for the Aggies. The number can still change as there are currently players in the transfer portal. 
The first signee in the Heiar era was Doctor Bradley, a six-foot-eight-inch forward who was a star at the junior college level at Salt Lake City Community College. Next on the list was DaJuan Gordon, a six-foot-three-inch junior guard who is transferring from a power five program in Missouri. The third signee is the first to reunite with Heiar, redshirt junior forward Issa Muhammad is a JUCO transfer from Northwest Florida State, where he was a part of the NJCAA National Championship team that Heiar coached. Muhammad is also considered a Top-30 junior college player.  
All the way from Israel, Shahar Lazar is a six-foot-three-inch guard who played in the Israeli Basketball Premier League and was a finalist for Defensive Player of the Year award. Heiar's next signee was a Las Cruces native who played at Las Cruces Highschool. Deuce Benjamin is a six-foot-one-inch guard who won the Gatorade MaxPreps Player of the Year award and won a state championship for the Bulldawgs.  
Size is not a question for who came next as signee Bol Kuir stands a seven-foot-three-inch; the big man is one of Heiar's latest signees. Kuir had other options, including offers from Power Five programs after only starting his basketball career three years ago in 2019. The next signee is another player from Northwest Florida State, six-foot-seven-inch guard, Deshawndre Washington. As he was a big part of Heiar's championship team at Northwest Florida State the guard received high praise from the new Aggie head coach.  
"Shawn is a tremendous floor general and leader among his teammates and has a contagious personality. His vision and ability to make plays for others first at his size is priceless, he is elite at getting his hands on the ball and adds another two-way player to the roster. I love the confidence he carries himself with both on and off the court and that is what you want in one of your captains. He has everything you want in a player: mindset, size, skills, is coachable and has the desire to be a winner in all aspects of life," Head Coach Greg Heiar said.  
On the coaching staff, there are two familiar faces returning for NM State. Assistant coach Dominique Taylor and Director of Player Development, Darin Graham are two members of the coaching staff that will return next season. As for players returning to wear an Aggie uniform as of right now are: Marchelus "Chi Chi" Avery, Mike Peake, Kiran Oliver and Shakiru Odunewu. 
The 2022-2023 season will be the start of a new era under Greg Heiar as the Aggies will compete their final season in the Western Athletic Conference before moving to Conference USA in 2023.  
Leave a Comment
About the Contributor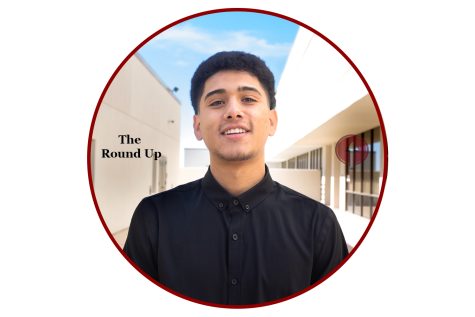 Matthew Robledo, Sports Writer
Matthew Robledo is a senior majoring in Journalism and Media Studies with a minor in Sports Marketing, Marketing and Advertising. Robledo is starting his...