A new fraternity arrives to NMSU: Alpha Sigma Phi
"We're looking to reshape what it means to be in a fraternity at NMSU," Humberger said.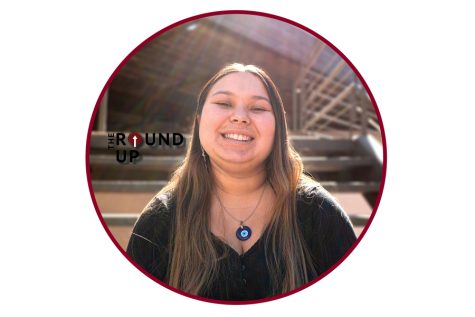 More stories from Leighanne Munoz
Within the last year, there has been two new fraternities rechartered on New Mexico State University's campus. This fall, NMSU welcomed the addition of Alpha Sigma Phi. The fraternity has attempted to be rechartered since 2018 and was successful for the start of the 2022 school year. Alpha Sigma Phi have hopes to give a new option for men on campus now that they have finally made their way on campus and are looking for new recruits and founding fathers.
Matt Humberger, the COO and vice president of Alpha Sigma Phi, gives us some insight on what to expect of the fraternity. "What sets Alpha Sigma Phi apart is that we hold ourselves to a very high standard and on this campus, we are looking to be as high quality a group of men as possible who truly want to be men of kindness dedicated to improving the community, being leaders on and off campus, and overall being true gentleman," he said.
Cristian Valentin, the coordinator of expansion, explains what the expansion to campus. "It takes a couple years of planning. My boss and people from the headquarters staff came here and they talked to the school and faulty, once they came to an agreement on the plan to come onto campus, we started doing networking and reaching out," Valentin said.
Valentin stated that he has been reaching out to students these last few months looking for the right fit. "I am looking to make it as strong as possible and find as many high-quality people as possible."
Humberger stated they (Alpha Sigma Phi) offer a more academic focused experience. "We have to offer is a one-of-a-kind undergraduate-focused experience even among fraternities," Humberger said. "We're looking to reshape what it means to be in a fraternity at NMSU. Focusing on being philanthropic and service-oriented gentleman who want to make the campus and community a better place for all."
Valentin described the differences his fraternity offers that some other Greek Life organizations may not be able to offer. "We are giving the chance to be founding fathers because we are a new organization," he said. "They [members] get to create the culture that they want, they get to emphasize the things that they want to do," Valentin said.
Nationally they are known as the 'Gentleman's Fraternity', and who pride themselves on their philanthropy work. "We push our members to be the best they can possibly be which includes working with our five philanthropic partners which most organizations only have one. We put a lot of emphasis on that," he said.
Alpha Sigma Phi has five philanthropic partners which includes RAINN (Rape Abuse Incest National Network), Shatterproof, Aware Awake Alive, Active Minds, and Homes for Our Troops, Valentin said.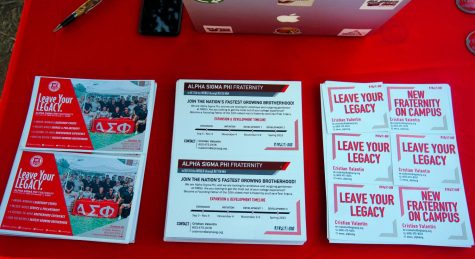 The fraternity will be tabling for the next couple of weeks next to the Corbett Student Union. Cristian Valentin will be at the table answering questions and giving out information from 10 a.m. to 5 p.m. as well on their social media @nmsu_alphasig. Texting (603) 475-0476 or emailing [email protected] is also a great way to get in touch for more information.
Leave a Comment
About the Contributors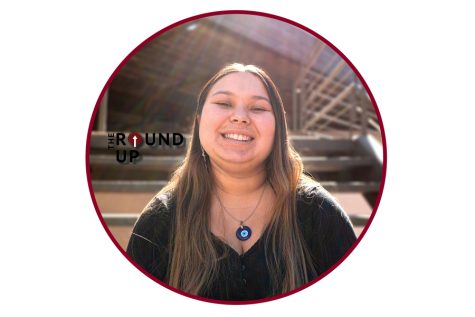 Leighanne Munoz, Staff Writer
Leighanne Muñoz is finishing her first year with  The Round Up and is a Staff Writer. She is entering her sophomore year and second semester at New Mexico...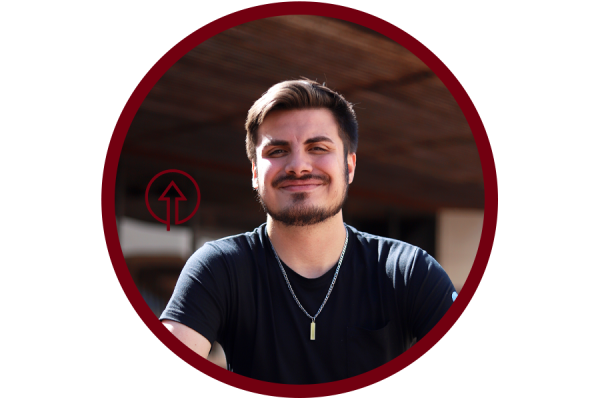 Carlos Herrera, Multimedia Specialist
Carlos Herrera is entering his second year at The Round Up as a Multimedia Specialist. He is currently a senior in his undergraduate degree in Information...