The Chicano Journal has made its way to NMSU
"It is really more than publishing their works but it's about that community and really working together," Daley said.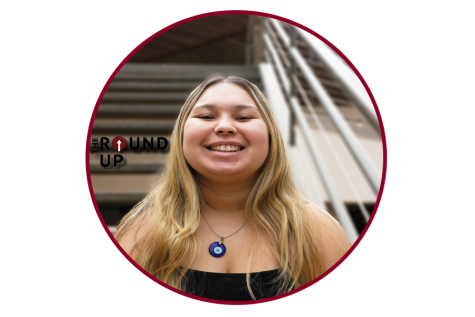 More stories from Leighanne Muñoz
On Sept. 16, 2022, the Chicano Journal was brought to New Mexico State University with a transition in editors. The journal celebrates minorities that do not get as much recognition as others do in creative fields. The journal is more about the creativity minorities bring to the table. The new edition at NMSU will help minority students get published and learn more from the journal itself. 
Jordy Espina is a senior work study student for the journal. He talks about the podcast he is a part of, which will be published by the journal and what the journal means to him. "It represents my culture, it represents who I am and how far our culture in the Chicana, Latina studies have gone," Espina said. "It is just an honor that this new journal is here at the university."  
Espina says the journal is important to have around for students. "I think it is really important since this is a Hispanic serving institution," he said. "So it will be really good for this community, and I hope that anyone who would like to read the journal does."   
The journal is being introduced to the university under new staff that includes a new editor, Sophia Daley, who's in the graduate program for counseling psychology. Daley talks about how the journal is more than just publishing works. "It has been so important in giving all these women and scholars a voice that they may not have had anywhere else," Daley said. "It is really more than publishing their works but it's about that community and really working together."  
Daley explains how others may get involved with the journal. "We are always looking for submissions and opportunities to publish, you don't have to be a member of the organization, once your work is published you may have to become a member," she said. The journal's submission process is unique with it having more personalized feedback for those looking to be published, with more support from the staff instead of a more critical approach.  
Sonya Aleman, the former editor for the Chicano Journal, explains all the minorities that the journal focuses on. "The mission of the journal is to publish scholarship and creative works by Chicana, Latina and Indigenous women or scholarship through the feminist perspectives that those communities offer," Aleman said. 
Aleman walks through the process of publishing certain works as an editor. "When it is a scholarly manuscript, we get two scholars who do not know the author of the piece and they read it and give them feedback to decide whether or not the piece is ready to be published or if it needs work," Aleman said. "There's a huge responsibility in the decisions that I make in terms of who those scholars are who are going to look at that piece should be. That their scholarship aligns and understand the sources of knowledge that these writers are writing from and about." 
The journal is a very supportive program in helping students with their works and teaching them how to correctly format their works in order to get it published. The journal accepts scholarly work and creative writings that includes poems, creative nonfiction, plays, short stories, graphic novels and anything that may show the experience of the cultures that they belong to. The journal looks to expand knowledge within these marginalized communities and give them an academic experience that they may not be able to get due to a system that was not made to teach minorities.
Leave a Comment
About the Writer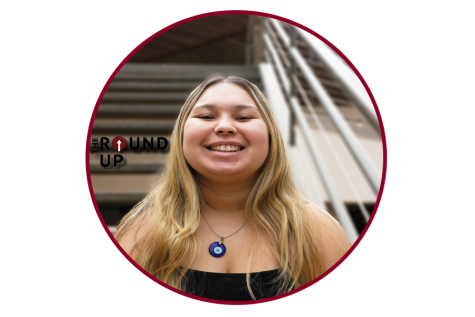 Leighanne Muñoz, Staff Writer
Leighanne Muñoz is finishing her first year with  The Round Up and is a Staff Writer. She is entering her sophomore year and second semester at New Mexico...