Tips and tricks for Doordashing in Las Cruces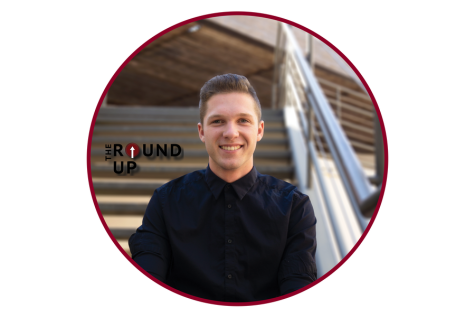 More stories from Elijah Nix
We've all been there. It's 5 PM. You're sitting in your apartment or dorm with not much to do. You're bored and could use some extra cash, but you don't want to get another job because school has made your schedule so inconsistent. If only you had a side hustle you could take advantage of practically any time… 
Let me tell you about Door Dash. 
I'm sure most everyone is familiar with Door Dash. Perhaps you've ordered from the service once or twice or maybe you know someone who drives as a dasher. Maybe you've considered trying it out to make some extra money, and if that's the case, this article is for you. 
Door Dash is a delivery service that allows delivery drivers to be self-employed, able to deliver from any restaurant or store a consumer decides on to the customer's house. One delivery might be from a fast-food restaurants like Mc. Donald's or Arby's while the next delivery might be from a store such as PetCo.  
That's a very general description of what dashing looks like. Here's a more detailed look for a specific dash.  
First, there comes an order. You can choose to either accept or reject the order. I'll talk about which orders you should accept and reject later. Right now, just know that rejecting an order has no real consequence on your account, so don't feel pressure to accept orders you don't want to take. 
Once you accept an order, you will then be directed to the restaurant or store to pick the order up. The Door Dash app conveniently has a map built in (you can choose Google or Apple maps) that will guide you to the store just like Google Maps or Apple Maps would. 
Once you reach the vendor, you'll need to pick up the order. Many vendors have pick-up spots at their counters or even Door Dash-specific locations. Some have parking spots for pick-up too. If you arrive at a place you've never been to before, take your time as you learn the lay of the land. 

Once you pick up the order, you'll need to verify pick-up on the app. 
Once verified, you'll be given new directions in the map feature to the customer's location. This is typically a house or apartment, but it can sometimes be places of work as well. 

Once you arrive at the customer's location; you then drop off the order. The app will instruct you how to drop off the item. Most customers request you leave the item at their door. If that's the case, the app will instruct you to take a photo of the drop off. Once completed, you verify that you have dropped off the item, and then you're done! 
Rinse and repeat until your dashing period is completed! 
What's the pay like? 
Unlike most jobs that pay an hourly rate, your Door Dash income is based on orders you complete. This means that your pay is based on how fast you complete orders, and which orders you accept. 
As I mentioned before, you can choose to accept or decline any order presented to you by the app, and this choice is key for maximizing income. When deciding on an order to accept, you need to consider two components: distance and pay, which are both presented on each offer. A good rule of thumb is to decline any order further than 5 miles or lower than $6. Following this rule of thumb will earn you about $15-$20 per hour.
 
There are exceptions to this rule, however. For example, if you receive an offer for pickup at Mc.Donald's for $4, this might be a good offer to take. Why? Certain fast-food restaurants allow you to double-up on orders. This means that while you are waiting to pick up your first Mc Donald's order, you might get an offer for a second one. This means you can kill two birds with one stone and make even more money. 
Sometimes, orders will be located far away, but will offer REALLY good pay. For example, I once got an offer to drive 15 miles for $22 of pay! If you ever get an offer like this, TAKE IT! 
As you become more experienced with dashing, you may find a better strategy for accepting offers, and if that's the case, great! One of the best parts of DoorDash is that there is no "right" way to do it!
Safety
While Door Dash is exciting, it's important to keep safety at the forefront of your mind while driving and delivering. It can be tempting–especially while you're starting out–to filter through offers, message customers, and manage deliveries while driving. That is EXTREMELY dangerous, especially if you're delivering food during rush hour. 
Be patient and take your time. It will not kill you to wait till you're parked to check the app or review an offer. It's better to be late with an order than to be knocked into the hospital. 
It's also important to be aware of your surroundings while you approach the drop off destination. Door Dash has several safety measures built into the app to maintain security while delivering. This includes the ability to contact Door Dash support and to call the police straight from the app. If a customer ever says or does anything inappropriate, report it on the app or call the police. 
Goodies for Dashers 
One of the fun aspects of dashing is receiving the Starter kit Door Dash sends to each dasher. This kit includes a hot foods bag, a mask, Door Dash hand sanitizer, and a Red Card which allows you to complete even more types of orders. 
Furthermore, dashers also receive access to discounts at certain stores like TurboTax and Maaco. There are also the Dasher Direct card dashers can apply for that allows dashers to receive 2% cash back on any gas purchases. 
Apartments 
There are a ton of apartments around NMSU, and this can sometimes be a double-edged sword for dashers. On the one hand, lots of apartments means lots of people closer together. This can really help decrease dash time which can increase pay. However, apartments can also be very confusing. Sometimes, the directions on the app will send you to the apartment complex but will leave out the specific room or building. In situations like this, feel free to reach out to the customer. Take your time! 
Overall, Door Dash is an incredible way to make a few extra dollars on your college journey. It's non-committal, fun, and a great way to find new restaurants and to familiarize yourself with Las Cruces. You can find the Dasher app on the App Store or Google Play. 
Leave a Comment
About the Contributors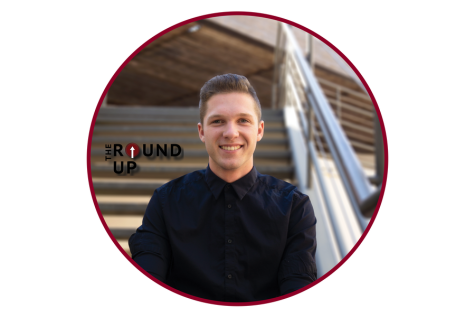 Elijah Nix, Lifestyle Writer
Elijah is working his way through his second year at NMSU and his second year at The Round Up as a Lifestyle Writer. He is currently pursuing a major in...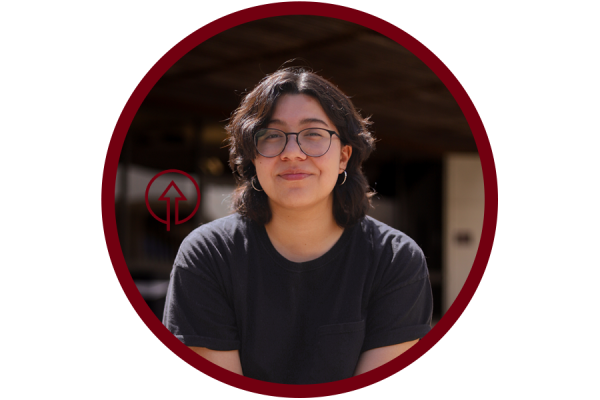 Leah De La Torre, Multimedia Specialist
Leah De La Torre is entering her second year at The Round Up as a multimedia specialist. She will be majoring in Journalism and Media Studies. She grew...