Religious protester draws large crowd near Corbett Center, students react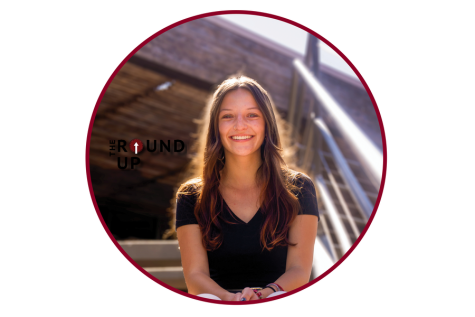 More stories from Riley Robertson
A religious protester condemned "sinners" and relayed hateful ideologies on Monday, Oct.17, right outside Corbett Center. The protester attracted a large crowd of students who acted fast and held their own signs in a counter protest against the individual, who has had a run in with police at other university campuses. 
Daniel John Lee, who identifies himself as a preacher, arrived on campus around 11 a.m. holding a large sign which read, "Stop your sinning; believe the gospel; obey Jesus." He proceeded to yell out Bible verses and tell people in the crowd that they were going to hell. Students started gathering around him and counter protesting shortly after. 
Lee travels to college campuses throughout the country to protest. He posted a video of the events outside Corbett Center to his Rumble account on Tuesday, which he recorded with a camera on his chest. His account is filled with recordings of his protests at other universities, exhibiting debates with students and highlighting their reactions. In September, Lee was asked to leave the South Dakota State University campus for a similar gathering that had occurred, according to The Collegian. 
Lee's hateful comments prompted students to discuss their opinions on people exercising their right to free speech on campus. 
"It's important that everybody has free speech, but I just feel like when you're just out here to go against certain groups … they're just attacking people," said Judaah Chandler, event co-coordinator for the Black Student Association. "There's a difference between getting your word out and attacking people." 
Freshman Sean Tafoya, who attended the gathering, thought that protesters like Lee elicit more students to speak out about what they believe in.  
"People voicing their opinions, I think, is something that we should all be doing," Tafoya said.  Several students expressed their concerns about the damaging ideals Lee was proclaiming.
"When it comes to people like this, who have very harmful ideologies, to come here and to come into these spaces that are supposed to be safe, and preach that, I think that's when it becomes an obvious problem," said Eliza Phillips, a sophomore. "Especially when it's obvious that people like this aren't really welcomed because of what they're preaching."  
Many students felt like there was a better way Lee could have gone about communicating his beliefs. Rigoberto Salazar, another student in attendance, gave his opinion. 
"I think that people can have whatever ideology they believe in, but you have to really think about a way to express your ideology without offending other people too many times," NMSU student Rigoberto Salazar said.  
Freshman Rayce Becerra commented that people who impose their views on others in an attempt to change their minds must be open-minded themselves. If not, then "all you're going to do is get a show for people." 
"If they're exercising their freedom of speech on campus, I think it's fine," Becerra said. "The way he's going about it is very inefficient."  
Contrary to some other students, Becerra thinks that protesters, like Lee, deter people from wanting to properly exercise their freedom of speech.  
"The only thing that's going to happen is you're going to get people of your opposing viewpoints gathering around and yelling at you," Becerra said.  
The majority of students in the crowd disagreed with the beliefs that Lee was preaching. Some students quickly made signs to ridicule Lee. One sign held up by a student read, "Imagine spending your life harassing college kids!" 
"It's nice to know that, for the most part, this population is not like this guy," Phillips said. "It gives me faith in my fellow students." 
Leave a Comment
About the Writer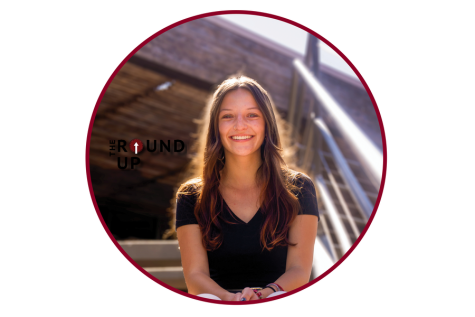 Riley Robertson, Staff Writer
Riley Robertson is starting her first year with The Round Up as a Staff Writer. She is a sophomore at NMSU double majoring in Journalism & Media Studies...