Homecoming weekend brings events for students and alumni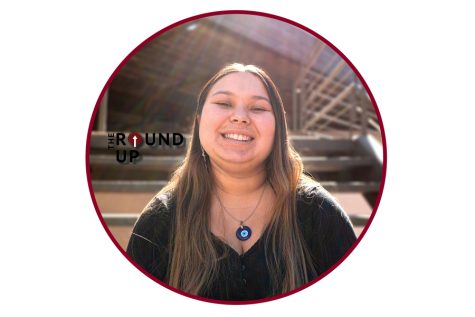 More stories from Leighanne Muñoz
This week is full of festivities for the upcoming homecoming game (NMSU vs. San José State) which takes place this Saturday, Oct. 22, at 4 p.m. Students may have already seen some of the events around campus such as the Spin the Wheel tabling that was in front of the Corbett Student Union on Monday, Oct. 17. ASNMSU will be hosting a bonfire on Thursday, Oct. 20, for students to attend.
Students can also participate in voting for the yearly homecoming royalty nominees which includes a king and a queen or an inclusive royalty member. Sophia Sanchez, Director of Activities for ASNMSU, explained more.
"ASNMSU decided to change the title king and queen to royalty and is allowing voting to be done individually rather than a couple," Sanchez said. "Although students running for royalty can campaign together that does not mean they will be voted for together or win together, rather the two students with the most votes will win regardless of gender identity, campaign strategy, or affiliation to the university."
Students can vote on Crimson Connection where a link to the ballot is listed. The homecoming parade will be showcasing such royalty and other organizations, groups and clubs from all around the NMSU campus this Saturday, Oct. 25. The parade is free to everyone and will begin at 9:30 a.m. by the Pan American Center and will travel west on University Avenue.
This weekend's events also include honoring Aggie Alumni with events all weekend long with a luncheon and dinner. The Distinguished Alumni Awards Celebration Dinner will be Friday, Oct. 21, at 6 p.m. and costs $55 to attend. The Golden Aggies Luncheon, which will be celebrating the graduating class of 1972, on Saturday, Oct. 22, at 11:30 a.m. and will cost $30. Both events will be held at the Farm and Ranch Heritage Museum according to Nicole Worley, the Program Coordinator of the Alumni Foundation.
The homecoming game is a big weekend for Aggie alumni and brings in tons of families and friends to the game according to the Associate Director of Marketing Communications of the Alumni Foundation, Nora Hahn. "The Distinguished Alumni Awards ceremony is a great way to recognize graduates who have gone on to accomplish amazing things in their careers and communities, and their families and colleagues always show a lot of support," Hahn said. "We look forward to celebrating a fantastic weekend with our Aggie family."
Before the game there will be tailgates that patrons of the game may attend. The tailgate will include hearing a pep talk from coach Kill, the band and cheer will be present, a bounce house, food from Rudy's Bar-B-Q and Ice Brewing Co. Adult tickets are $18.88 and child tickets are $8.88. The tailgate will begin at 2 -4 p.m. and tickets can be purchased at https://www.ticketmaster.com/new-mexico-state-univ-nmsu-aggies-tickets/artist/834304
Leave a Comment
About the Contributor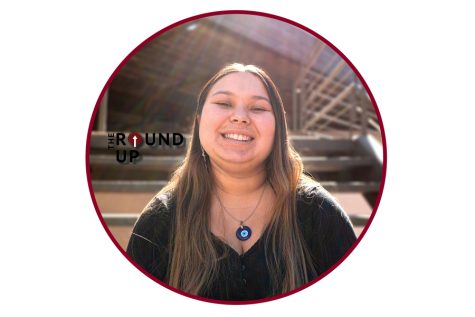 Leighanne Muñoz, Staff Writer
Leighanne Muñoz is finishing her first year with  The Round Up and is a Staff Writer. She is entering her sophomore year and second semester at New Mexico...