Reproductive healthcare funding in Doña Ana County sparks conversation
"We're really going to be a haven for reproductive health care in the region," Sommers said.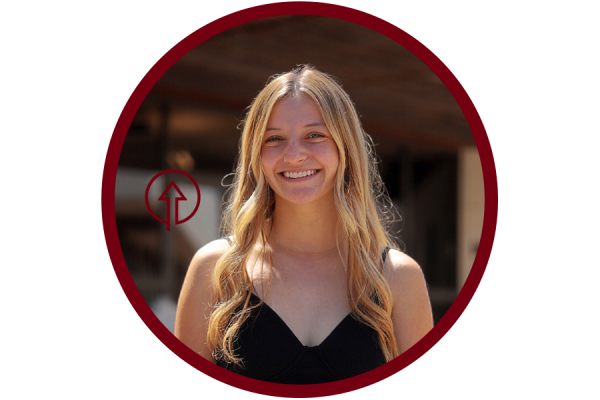 More stories from Riley Robertson
Many gathered to show their support for their access to reproductive care on Saturday, Oct. 15 at the Rally to Defend Choice in Las Cruces. Some assembled in a counter-protest to the rally which highlighted topics like reproductive rights, abortion, and privacy laws. New Mexico Governor Michelle Lujan Grisham and other politicians running in the November Midterm election spoke about their plans of continuing to protect these rights.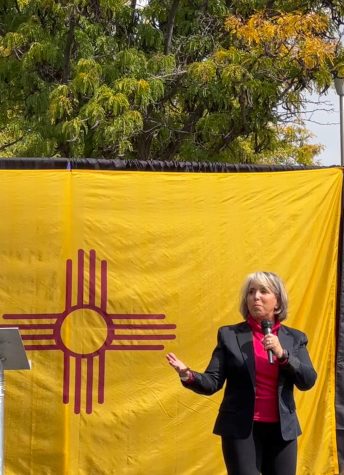 Governor Lujan Grisham signed a $10 million executive order in August, to build a new comprehensive care clinic in Doña Ana County. In addition to construction of the clinic, the order directs the New Mexico Department of Health to formulate a plan that will expand abortion access to more rural areas of the state. 
"I think it's incredibly important that we make those investments now," said Adam Sommers, chair of the Democratic Party of Doña Ana County. "We're really going to be a haven for reproductive health care in the region." 
Sommers acknowledged that many people in our surrounding states won't be able to travel as  far as others have to get the health care that they need. He hopes that communities will unite to help these people gain that necessary access. 
Connie Kallman and her husband, Steve Woods, serve as volunteer escorts at a local women's reproductive center. Kallman also acknowledged the extensive distance that some people will have to travel to receive reproductive care. 
"It's a shame that for many of them, it's hundreds of miles that they have to travel in order to get these services, which for 50 years were perfectly legal in this country," Kallman said. 
Many NMSU students were in attendance at the rally, including some representatives from on-campus organizations. Gauge Burnett, a member of Students for Reproductive Rights at NMSU, gave his opinion.  
"I think having more resources available here will take some of the pressure off of the existing providers and make it easier for people to find a clinic that meets their schedule, that's cost-effective for them, that sort of thing," Burnett said. 
New Mexico District 37 Senator William P. Soules (D) said that the new facility should increase not only economic development, but will also provide more overall health care availability to all citizens. 
"We want to make sure that we're able to serve all the women in the region," Soules said. "This [facility] is a good way that we can do that and protect their rights, as well as those of New Mexicans."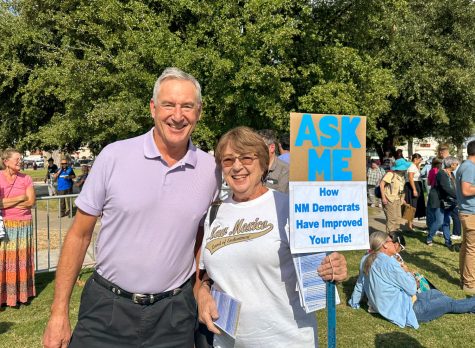 New Mexico District 38 Representative Rebecca Dow (R) doesn't support the governor's allocation towards building the clinic. She believes that it is a fully taxpayer-funded abortion clinic and does not feel that the funds are being appropriated properly. 
Other public leaders for the area were in attendance to show their support for protecting reproductive rights.  
"Anything we can do to assist any people with getting better access, I support," said Doña Ana County Sheriff Kim Stewart. "Certainly, it's something my children, my grandchildren, even I need to avail ourselves of."  
Sheriff Stewart highlighted the fact that people often tend to only focus on only one aspect of women's healthcare, but the new reproductive facility will provide more resources other than just abortion services, such as prenatal and postpartum care. 
Delaney Corcoran, campaign spokesperson, discussed the critical need for more services in the area. "There's already a strain on our reproductive health care system," Corcoran said. "We've heard from caregivers in Doña Ana County, as well as patients, that there's just a need for increased facilities and increased providers."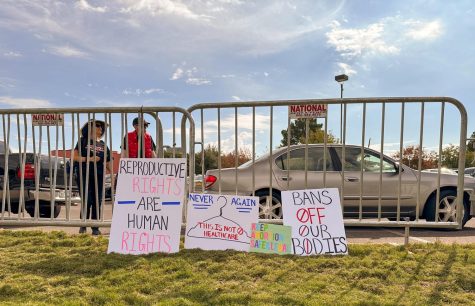 Corcoran advocated for the importance and benefits of the clinic for all citizens, not just people in New Mexico. 
"We're also highlighting what's at stake nationally, beyond access for New Mexicans," Corcoran said. "Lots of folks around the country are now relying on, you know, a very few select states who still offer comprehensive reproductive care."
Burnett mentioned that with New Mexico's current political leadership, reproductive care access remains protected in our state. 
"As of right now, New Mexico is one of the safest states in the U.S. for abortion, but that's really in jeopardy with this election," Burnett said. He remarked that what having a choice really means is "devolving that responsibility to individuals and their families to make the right choice for them."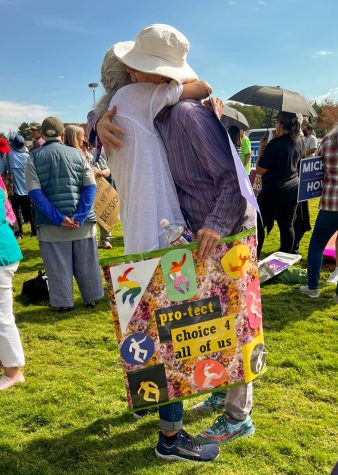 Leave a Comment
About the Contributors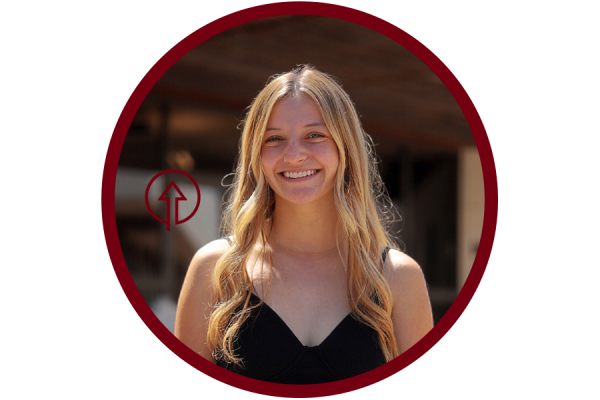 Riley Robertson, Editor-in-Chief
Riley Robertson is entering her second year with The Round Up as the Editor-in-Chief. She is a junior at NMSU double majoring in Journalism & Media...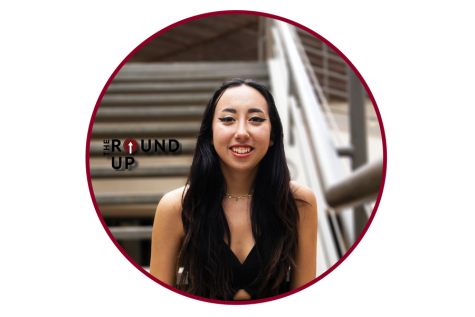 Cielo Rodriguez, Editor-in-Chief
Cielo Rodriguez is entering her second year with The Round Up as the current Editor in Chief. This is her fourth year studying at New Mexico State University...