Students pave the way for API visibility and support on campus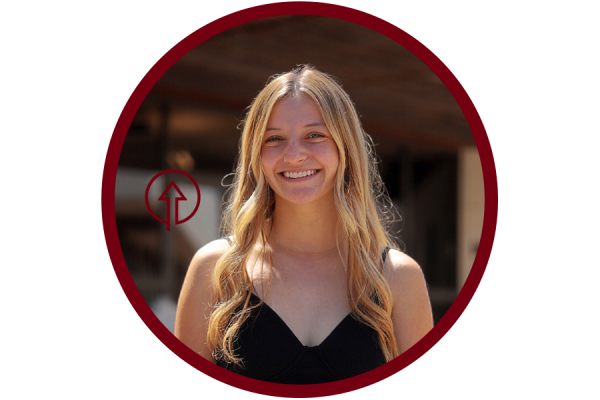 More stories from Riley Robertson
When several students felt a lack of on-campus representation for Asian and Pacific Islander communities, they began to take steps to increase visibility and support for these groups. Students for API Student Support are working towards establishing a diversity program that will provide resources, education, and an overall stronger community for this underrepresented demographic at New Mexico State University. 
"I was looking for some support on campus, and I wasn't able to find anything that supported me as an Asian-American, as a Chinese-Indonesian-American specifically," said Audrey Dijeau, President of Students for Asian and Pacific Islander Student Support at NMSU. 
Dijeau said that while there are many supportive organizations on campus that welcome students, she didn't feel like there was a place where she would truly fit in. She was often redirected to International Students and Scholar Services, even though she is not considered an international student. This drove her to create a university-recognized diversity program. 
"Every other minority group on campus has a diversity program that serves their community, but the Asian and Pacific Islander communities don't have that," Dijeau said. 
Dijeau said she wants the university to acknowledge the diverse peoples that API people are, rather than viewing each of them as a single Asian demographic. She highlighted how every member of the group has vast differences from one another. 
"Often, the Asian American identity encompasses a huge identity," said Sarbajit "Sam" Basu, treasurer of Students for API Student Support.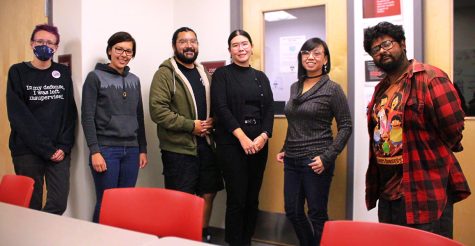 Basu and Dijeau met at a Graduate Student Council meeting where they both decided to join forces and start laying the groundwork for the support group because of the lack of support services for Asian American students.  
"At least, we want a space dedicated so that any student who identifies as Asian Pacific Islander, Asian American Pacific Islander, they don't have to run around hoping for identity," Basu said. "These people should have the opportunity to connect, and that is critical." 
In collaboration with other diversity programs and student organizations, the group aims to provide student support along with education and outreach. These goals urge the university to bring more awareness to API student identities, acknowledge events that API students celebrate and respond to events within the API community. 
Students for API Student Support is currently working with the Office for Equity, Inclusion, and Diversity to gain an online presence. Dijeau explained that the other diversity programs on campus already have an established web presence that provides resources for the communities they serve.  
With establishment of this support program, members hope to connect students with mentorship and scholarship opportunities. Dijeau mentioned that by becoming an official diversity program on campus, the group can receive funding that other programs have.  
"We're thriving on the goodwill of others, but I would like to see us be able to give back," she said. 
Kelsey Corro, secretary of Students for API Student Support, discussed how she felt being redirected to International Students and Scholar Services was a form of "completely disregarding our own lived experiences and backgrounds as somebody that's grown up in America, but is not from Asia – we're not international students." 
Corro said that when she joined the API support group, she felt like other members related to her and validated her experiences with discrimination and microaggressions.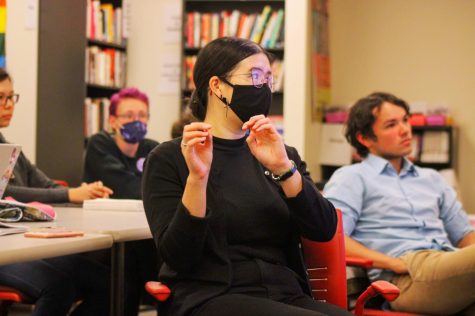 Group member Tristan Tamez, who grew up in the Bay Area of California, said he was always very accustomed to being around a large Asian community. However, as he moved further away from California, he saw less and less of the community. Once he arrived at NMSU, he didn't feel like part of the community at all. 
"If you actually feel that representation once, all of a sudden you start wanting to accept less," said Allison Page, technical writer for Students for API Student Support. 
During a Students for API Student Support meeting, discussions arose about the true diversity in the API community and the different struggles that people face. Before attending this meeting, Page had never experienced such strong support or felt so comfortable speaking up about multiracial struggles.  
"It was such a breath of fresh air that I didn't even know that I needed," said Page. "Being in a space where you feel like you can take up space and say stuff like that, it will definitely get you involved really fast." 
In a statement, Dr. Sophia Pook, advisor for Students for Asian and Pacific Islander Student Support and Director of LGBT+ Programs, said: 
"It means a lot to me to advise and work with this group because I am a Lebanese American woman and I had a similar experience when I was a grad student at NMSU. I did not see my culture reflected- there was no visibility and no support resources. Developing API/AAPI visibility and support resources at NMSU is very important and all of NMSU's EID unit are very committed to supporting these students and building these resources. I worked closely with Dr. Ana Lopez of Chicano Programs on a recent event to bring in Dr. Victoria Gill, a Lao Punjabi Poet/Scholar, and Dr. Scholz, VP of EID, as well as the other diversity program directors are all collaborators too. A space in Garcia Center was designated for this emerging program of visibility and support and we are all very excited for it." 
Members of the group encourage other NMSU students, faculty members, and community members to sign their petition that requests the university to create a diversity program that will serve API communities on campus. 
"I expect it to be slow, but that's fine by me," said Tamez. "As long as when all of us leave here, we have something for future students to look forward to, something for future students to go to." 
Several group members stated that another form of support is to simply acknowledge the problem at the university level, along with refraining from any engagement with stereotyping or discrimination. 
"Hopefully with enough support and enough people seeing that we don't have this, everyone else does, but we don't and we should, maybe we can inspire some change there in the future," Dijeau said. 
Students for API Student Support will be tabling with more information at First Generation Celebrations Day on Tuesday, November 8 and HEST Fest on Wednesday, November 9. Their next meeting is Monday, November 7 at 5 p.m. in the LGBT+ Programs office (Corbett Center, Room 208). Everyone is welcome to attend. 
Students for Asian and Pacific Islander Student Support at NMSU resources: 
Instagram: @nmsu_api 
Petition to sign: https://forms.office.com/Pages/ResponsePage.aspx?id=qIfso7ifWEG6j_EbrOHrqgZBEMrWHRZLlnk3LOTUx-pUM0g3TU1TUk42UDYxNkZFNEozNDBJVkhDQi4u 
Crimson Connection page: https://crimsonconnection.nmsu.edu/organization/studentsforapistudentsupport 
Leave a Comment
About the Contributors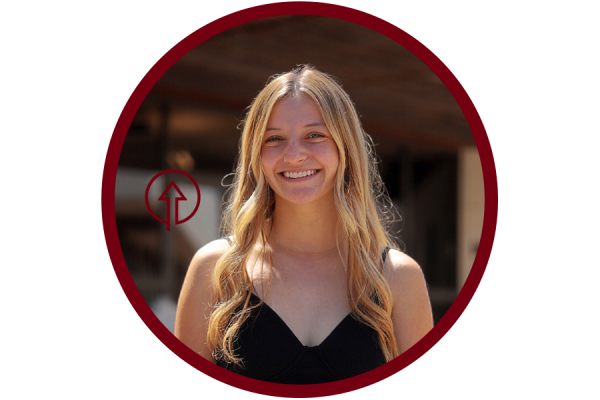 Riley Robertson, Editor-in-Chief
Riley Robertson is entering her second year with The Round Up as the Editor-in-Chief. She is a junior at NMSU double majoring in Journalism & Media...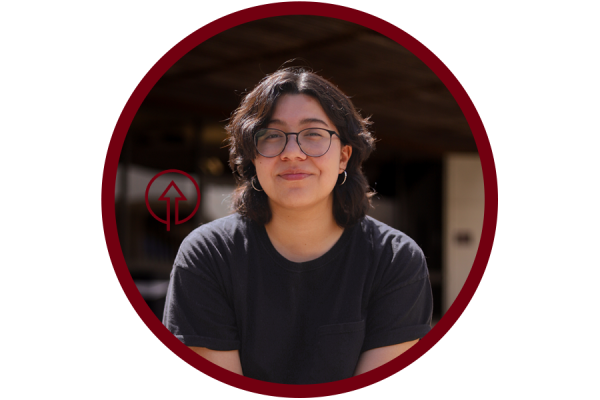 Leah De La Torre, Multimedia Specialist
Leah De La Torre is entering her second year at The Round Up as a multimedia specialist. She will be majoring in Journalism and Media Studies. She grew...