NMSU graduate workers stress 'Time's Up' rally to administration
"There is a lot of people who do not know how they will pay for rent; they don't know where their next meal is going to come from," Ramos said.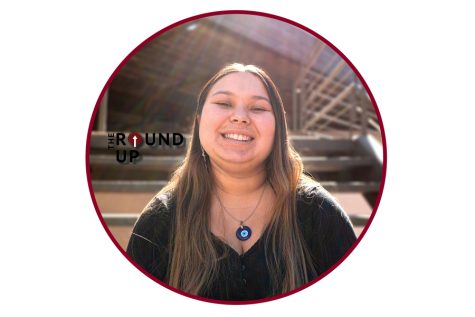 More stories from Leighanne Muñoz
There are 800 graduate workers who teach, grade and organize classes on New Mexico State's campus. However, these workers are facing financial hardships even after all the time and effort they put into the classes they work with. Many teacher's assistants joined together in a rally outside of the Corbett Student Union on Oct. 27 to make a statement. The statement being that NMSU's  "Time's Up" and it is time for administration to finalize negotiations with the Graduate Student Union by Dec. 9 and arrive at a contract that can be applied to the Spring 2023 semester.
Juan Ramos, a graduate assistant with the sociology department, explains the financial hardship that graduate workers are facing. "The tuition situation, where we essentially have to pay to work here," Ramos said. "There is a lot of people who do not know how they will pay for rent; they don't know where their next meal is going to come from. Between tuition coverage, healthcare, and rent, people are in the negative. Pulling out loans or using credit cards in order to just be able to eat, it is pretty messed up." 
Ramos stated that graduate workers put in a lot of work to help students all across campus in the classes they help teach. "We teach about 11,000 students and the university runs because we do all the grading, teaching, we help with research and we do our own research," he said. "If the university really wants to become an R1 institution like they say, they would need to look into tuition remission for graduate students, healthcare, better pay and better conditions."   
Gauge Burnett, who is associated with the Graduate Workers Union, explains the meaning behind "Time's Up" and what it means for the university. "We are here calling for an end to the tuition crisis by the end of the semester. Right now, NMSU is one of very few schools who do not provide some sort of tuition remission as a guarantee for graduate workers and as a result we live below the federal poverty line," Burnett said.  
Burnett said that international students get hit the hardest with no tuition remission and no healthcare. "It is worse for international students, who until last week had to pay $1,000 or more for the university's insurance plan," he said. "That thankfully has changed they removed that mandate for the Spring semester, but international students have been hit particularly hard by the cost of living."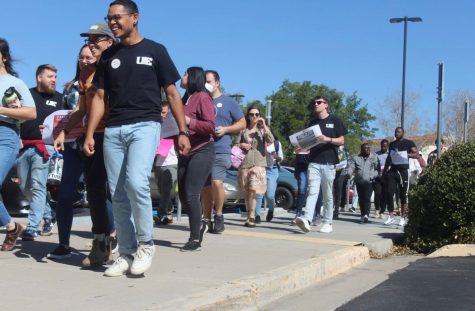 "This does not have to be the way things are. This could have changed months ago, we have been in negotiations with the university since the summer and they could have at any time signed a document saying that 'yes, we will provide tuition coverage' and they have not," Burnett said.
"Despite all of the times they have told us that they are on our side, it is really clear the university is not interested in working with us. We are here not because we want to, but because we have to," he continued.

The Graduate Workers Union is sending a message to everyone around campus. "Undergrads need to know this is the condition their TA's are living in, faculty need to know that this is the condition that they are asking people to do research in their departments under, and other graduates need to know that there is a way to do things better," Burnett said. 
The petition to help the graduate workers can be found at http://nmsugrads.ueunion.org/dec9th/ , students can also follow their Instagram for more updates @nmsugradworkers. To read more about the ongoing fight the Graduate Student Union has had, you can find more stories by the Round Up here.

Leave a Comment
About the Contributor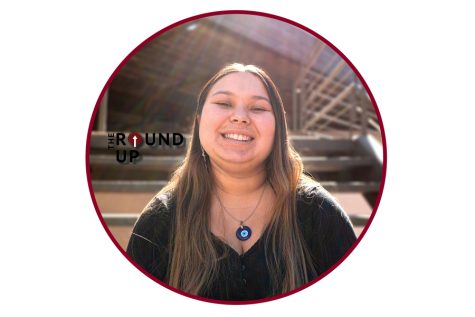 Leighanne Muñoz, Staff Writer
Leighanne Muñoz is finishing her first year with  The Round Up and is a Staff Writer. She is entering her sophomore year and second semester at New Mexico...