2022 Midterm Elections: Why it's important for everyone to vote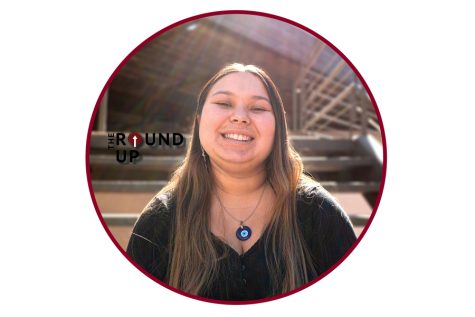 More stories from Leighanne Muñoz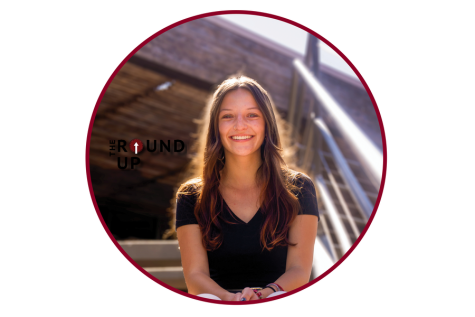 More stories from Riley Robertson
The Midterm Election has been quickly approaching as campaign season comes to and end and reflects just how important it is as the polls open for the last day on Nov. 8. The Midterm Election is typically overlooked, and many people do not care about voting as much as they would for a Presidential Election. It is as important though and many groups around campus are urging students to get out to polling booths and vote. 
Ytzel Cano, president of NMSU College Democrats, touches on why it is important for students, at New Mexico State University, to get to the polls. "It's so important that people get out and vote, voter turnout is consistently pretty low for our age group despite being politically involved New Mexican elections can be so close too, I remember when races were being decided with less than 100 vote difference back in 2018. Feels like it'll be the same this year, too," Cano said.  
Cano also explains what this election means for the state of New Mexico and what people will be voting on. "We're often the only state with access to things surrounding states don't, and being from Texas I've seen how dire things can get," she said. "New Mexico is very unique, where we still have access to lots of resources other right leaning states have revoked access to. Reproductive Healthcare is on the ballot, LGBTQIA+ protections, ICWA, are just a few huge ones at risk this election cycle." 
Florencia Maak, chairwoman of College Republicans, explains why young people should vote and how it can affect their futures. "It's important for us as students to get out and vote because so many of us are just on the cusp of becoming adults and are going to be directly affected every single day by issues such as the economy, crime, the job market, the social and political climate of our state and country, and much more," Maak said.  
Maak urges students to prioritize their futures and stand up for the things they believe in. "As we grow from teenagers to contributing members of society, we now are the ones responsible for making sure our government is functioning in a manner that pleases us as citizens," she said. "I think it's common for students to believe they don't need to be 'involved in politics' because they can simply ignore what's going on and place focus elsewhere, but sooner or later it's going to start seeping into every aspect of their lives."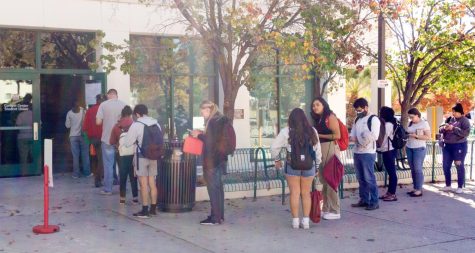 Gauge Burnett, President of Students for Reproductive Rights, addresses the importance of this election for reproductive rights. "Abortion is the key issue in the House of Representatives race for NM District 2 (which contains Las Cruces). In New Mexico, the Republican candidate for Lieutenant Governor opposes same-sex marriage and anti-discrimination legislation protecting LGBT people," Burnett said.
"All of these apparently disparate issues — abortion, LGBT rights, and sexual violence — fall under the heading of reproductive justice. We need elective officials who support the right to live authentically in a safe and caring environment." 
Burnett urges students to get more involved and not let this election be the last thing they do. "We need to stay engaged year-round, whether that means attending city council meetings, working with our workers' unions for better conditions, attending and organizing rallies, or even just keeping up on the news. The government is supposed to work for us, and direct action is how we make sure that it does," Burnett said. 
Iván Torres, Co-Lead of Students Demand Action New Mexico, explains how this election can directly impact how gun violence will be handled. "In all places, from schools, to religious spaces people are more, and more at risk of being gunned down. In fact, according to our data, in 2022 there were at least 151 incidents of gunfire on school grounds, resulting in 50 deaths and 122 injuries nationally," Torres said. "This epidemic of gun violence is unacceptable. Voters need to look at this election holistically, it's not just about party, it's about a broad range of issues that impact everyone in this nation how will you shape it?" 
Torres continued and gave some more information on where to go for resources. "Also, please consider visiting: https://gunsensevoter.org/candidates/ for information on local candidates that have received the distinction of being a Gun Sense Candidate to combat gun violence," Torres said.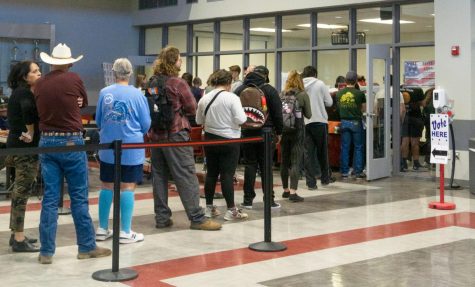 Several student voters and others on campus shared their thoughts about this midterm election at the polls on election day, Nov. 8, 2022.
"I'm here to protect my rights – my right to be able to choose what to do with my body, and with other women around me," said senior Kassidy Shedd. 
"Voting is important because you get to choose who's making the laws, and those people are going to inadvertently and directly affect your life," said Shedd. "If you care about what rights you have, it's important to get out there and say what you feel." 
"If you don't vote, you can't complain," said community member Emily Gonzales. "It allows the people to be the democracy that we are."  
Gonzales remarked that voters often go to places that are comfortable and familiar, so the Corbett polling location on NMSU's campus is a necessity for the area.
"I think young voter turnout is very important right now," said Gonzales. "The large populace is looking at moving back in time, and I think the young voters' voices are what's going to carry us forward as a nation. We're on the precipice of either moving forward or going backwards, and we can't afford to go backwards." 
If you need more information about voting, please refer to the Secretary of State's website on elections: https://www.sos.state.nm.us/voting-and-elections/voter-information-portal/. A one stop shop for: candidate's information, voting locations, and to check your voter registration.
Leave a Comment