Women's basketball secures I-25 win with new head coach Adams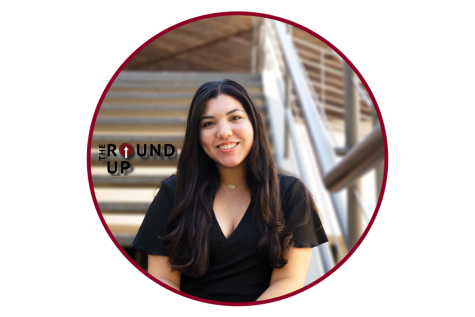 More stories from Alyssa Tapia
The NMSU women's basketball program took on the UNM Lobos in their rivalry game Tuesday night at the Pan American Center. With only two games under her belt as an Aggie, Head Coach Jody Adams led the team to victory in their first overtime 73-64. It looks like the beginning of a winning streak after coming out on top in their second game against New Mexico Highlands and not beating the Lobos in six years until now.  
NM State started off strong by gaining 20 points while UNM ended the first quarter with two. Junior Molly Kaiser, managed one last basket as the buzzer signaled the end of 10 minutes. She showed consistency throughout the game with a total of 12 points and maintained her strength throughout the 31 minutes she spent on the court.  
The Aggies made the second quarter look easy as they raised the score 32-13. Ashlee Strawbridge, sophomore, made seven out of nine points in the first half with back-to-back baskets two minutes before halftime, meeting her new career high. Within 20 minutes, Taylor Donaldson attained the season-high rebounds of six for NMSU. 
 The third quarter came and went quickly while the home team dominated 44-27. The Lobos turned the game around in the fourth quarter racking up points, but Fama Thiam put a stop to their 6-0 run, adding two points to her overall 10 of the game. The UNM squad tied the score at 52 with just three minutes left in the final half.  
Gaining their focus back, the Aggies took the Battle of I-25 and went into an overtime spin. Senior Soufia Inoussa, tallied up the most points scored of the game with 14. Kaiser and Inoussa achieved a combined twelve points, which was a majority of the 16 made in overtime.
"These girls are different. They didn't have to take me. I didn't have to take them. We decided to take a chance on each other. They deserve it – Of any team I've ever coached, they deserve it,"  Adams explained after their rivalry win.  
The NMSU women's basketball campaign competes in the Denver Classic on Friday, November 25 and Saturday, November 26. Coming off an intense defeat, they challenge Yale as they attempt to improve as a team with the new Aggie coach.  
Leave a Comment
About the Contributor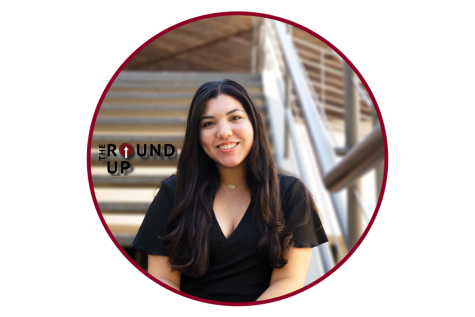 Alyssa Tapia, Sports Writer
Alyssa Tapia is a first-year sports writer at The Round Up. She is a senior double majoring in Journalism & Media Studies and Communication Studies...